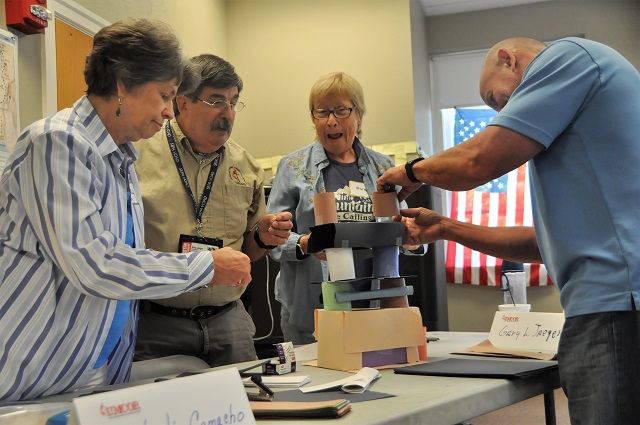 Efforts to respond to ongoing critical needs of Puerto Ricans affected by Hurricane Maria's devastation are revving up on several fronts in the Eastern PA Conference.
The Rev. Nick Camacho, Project Manager for our conference's response to Puerto Rico's crisis, is assembling a team to do recovery work there Nov. 3-10. Meanwhile, Robert Simcox, Coordinator of Disaster Response, is acquiring beds for evacuees from the island who have settled and found housing in our area for the time being.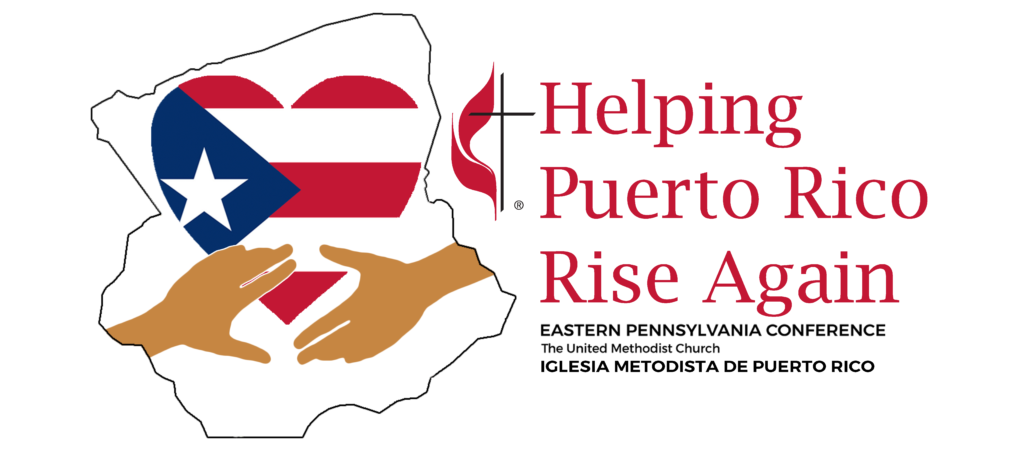 Hurricane Maria ravaged Puerto Rico and other Caribbean islands in September 2017, on the heels of Hurricane Irma. Texas, North Carolina, Louisiana and Florida also suffered extensive damage just weeks earlier from hurricanes Harvey and Irma. Like Puerto Rico, Texas also is on a long road to recovery; but its challenges pale compared to those facing the devastated, financially-strapped, underserved U.S. territory.
The first Eastern PA Conference work team, led by Camacho, would focus on rebuilding or restoring homes and/or churches, supervised by UMCOR and Methodist Church of Puerto Rico officials onsite. The team of eight would leave for San Juan, P.R., from Newark International Airport Nov. 3 and return a week later.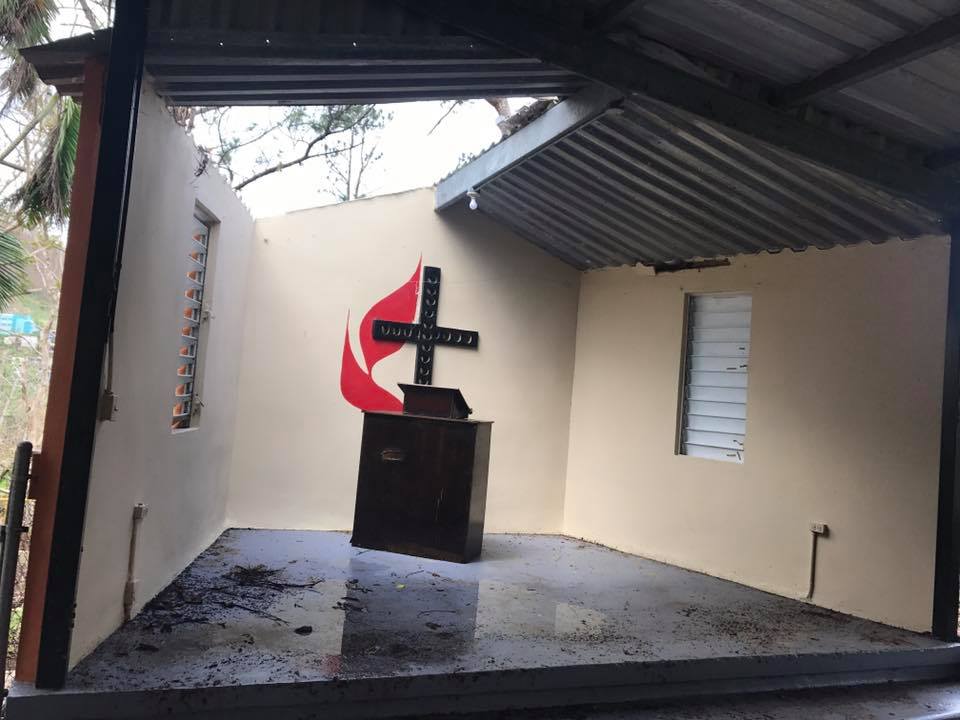 "This would be a great opportunity for us to make a crucial difference in people's lives—people who are still hurting but also are still hopeful," said Camacho, who has three team slots still open. He has commitments so far from clergy and lay members of four churches. "We urge more conference members to sign up and encourage others in their churches to join us or to join future teams."
The current cost for participants is about $740 for the week, including air and ground travel, meals and lodging. August 31 is the deadline to apply with a financial commitment, if there are still slots open, and all costs must be pre-paid by mid-September.
New Hanover UMC in Gilbertsville, joined by some members of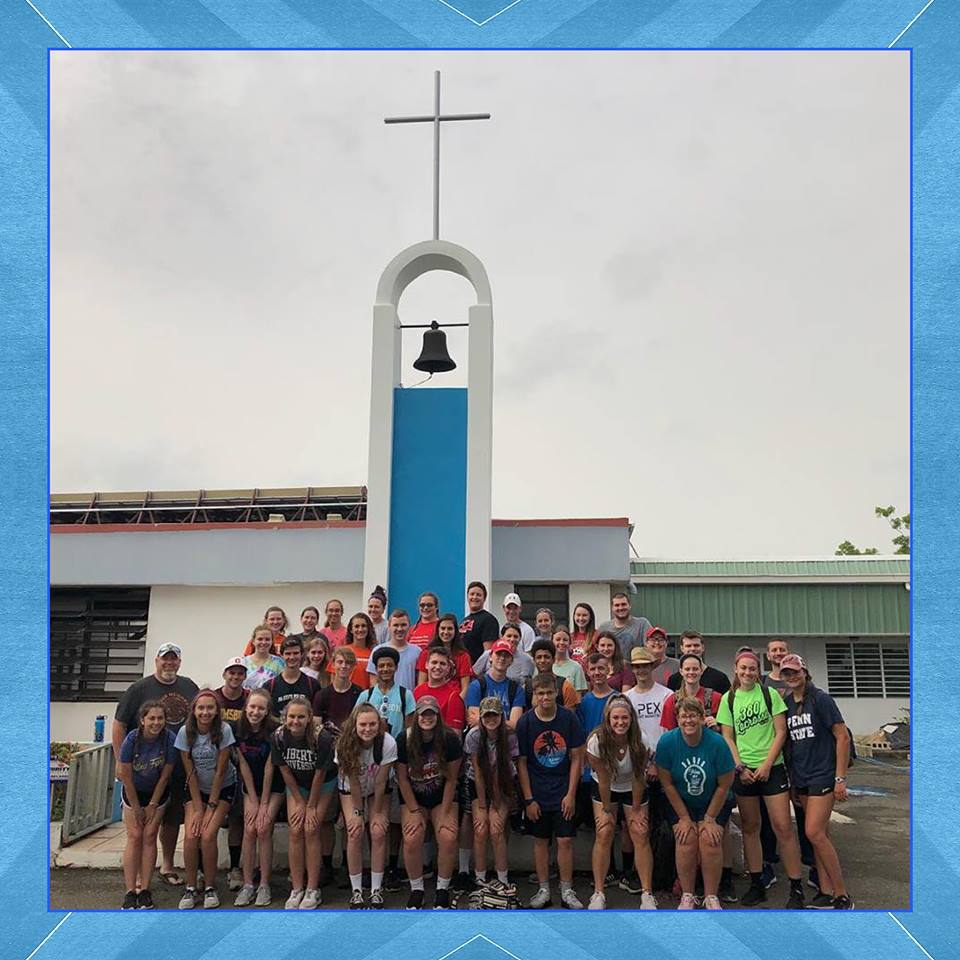 Lampeter UMC, have sent mission teams to Puerto Rico this year to work with a partner church there, Villa Fontana Methodist Church in Carolina, near the island's northeast coast. It began with New Hanover's Christmas offering last December, preceding the conference's January launch of its $100,000 Helping Puerto Rico Rise Again campaign.
"We have a history of love and service," said the Rev. Ricky Ayala, senior pastor. He reported that New Hanover's Senior High and College Student Ministry recently also served in mission at Villa Fontana and on the island of Culebra, and that the church has raised funds to make more mission trips to Villa Fontana this year.
Conference nears $100,000 fundraising goal
The conference fundraising effort garnered over $96,000 by the end of June, according to the Treasurer's office, with churches directly contributing more than $40,200 and districts collecting over $46,000. An offering during Annual Conference brought in nearly $7,300.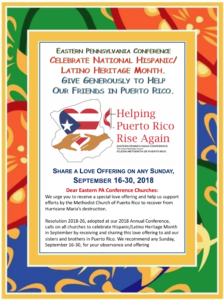 The Annual Conference also approved asking churches to receive a special love offering (Resolution 2018-26) on any Sunday, Sept. 16-30, to aid Puerto Rico's recovery. The dates align with the start of National Hispanic/Latino Heritage Month, Sept. 15 to October 15.
All funds are being shared with the Methodist Church of Puerto Rico to support its church and community recovery and restoration ministries. An initial $25,200 gift was delivered to Methodist Church leaders there in February by a conference mission fact-finding team that included Camacho and three Cabinet members. (Seen with with hosts in photo below.)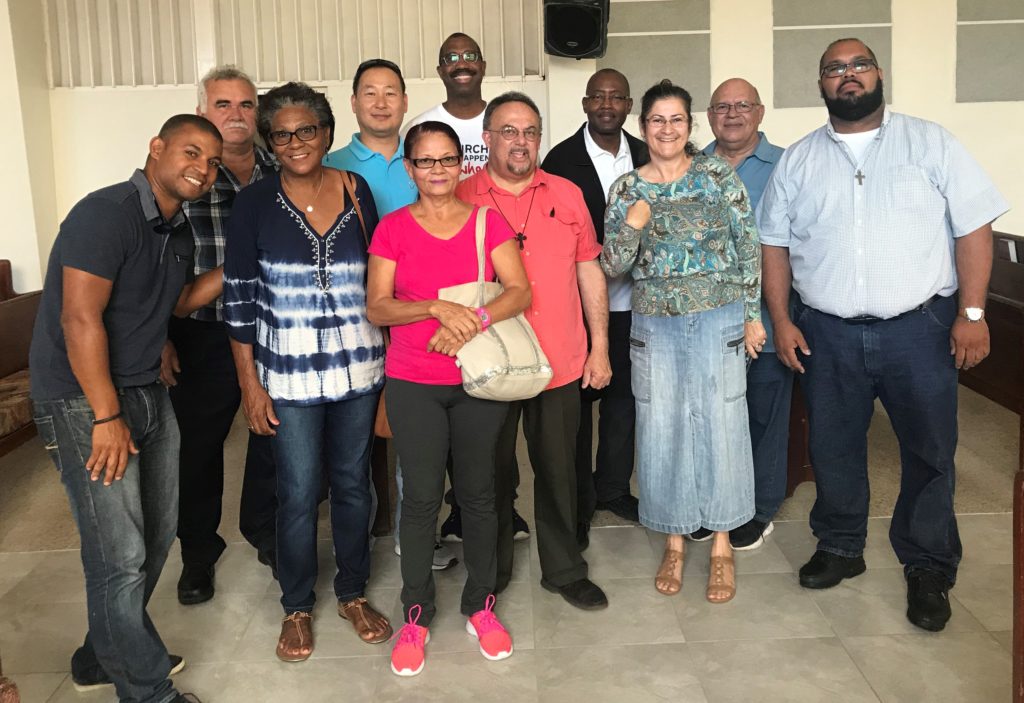 VIM Team Leader and Early Response Team training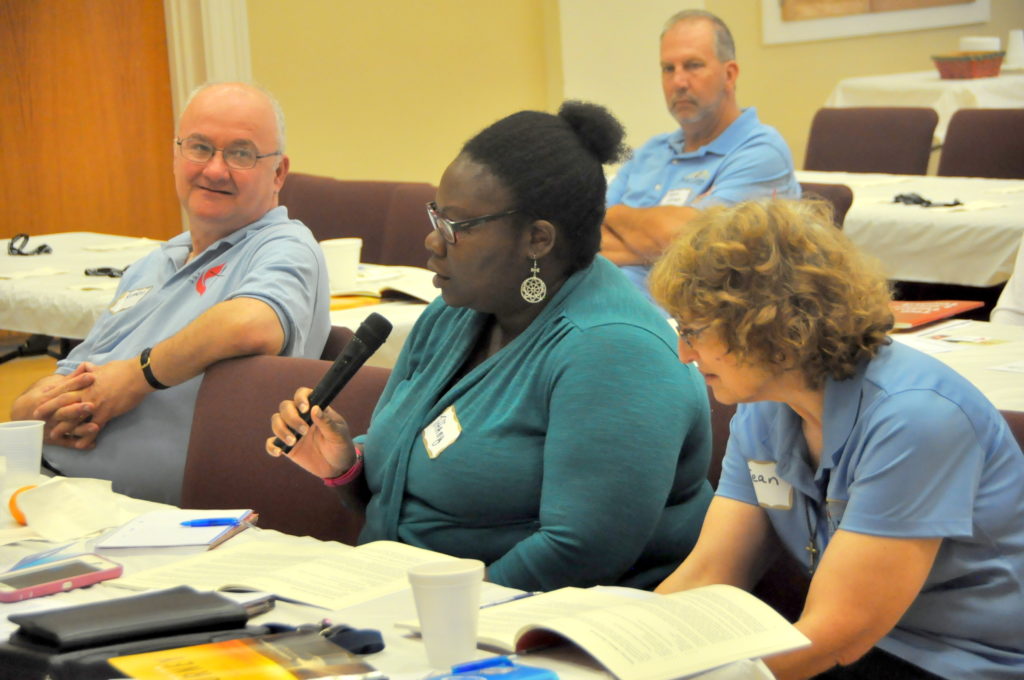 Conference Disaster Response Coordinator Robert Simcox and the Rev. Russell Atkinson, conference VIM Coordinator, organized a daylong training event July 14 for 14 people who want to become VIM team leaders and Early Response Team members. Some of them hope to use those skills in Puerto Rico and elsewhere.
Our conference's new Disaster Response & Volunteers in Mission (VIM) leadership team—Simcox, Atkinson, Camacho and adviser Ben Botti—all helped lead the July 14 training held at West Lawn UMC, along with the Rev. Tom Lank, UMVIM Coordinator for the Northeastern Jurisdiction.
Barbara O'Connell, a member of Drexel Hill UMC, led a team of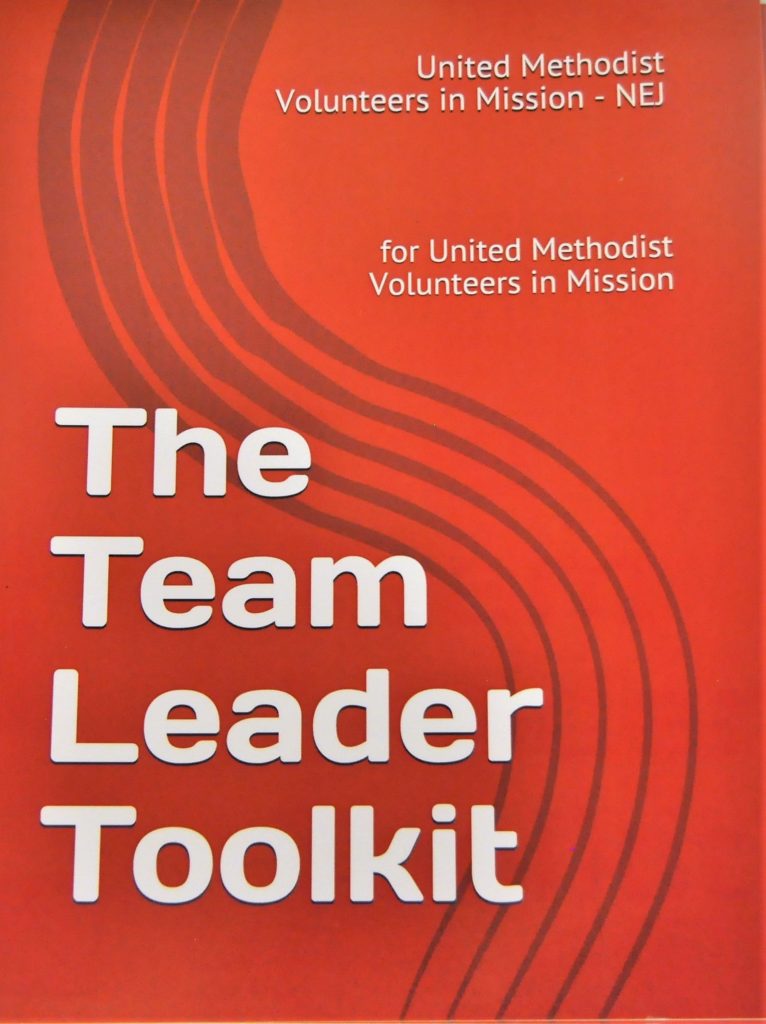 four to do disaster response work on a house in Tennessee in 2011. It was a good learning and bonding experience for the team overall, she said. But she didn't feel she knew enough about safety precautions working in that setting. So, she valued the recent VIM Team Leader training as a good refresher course.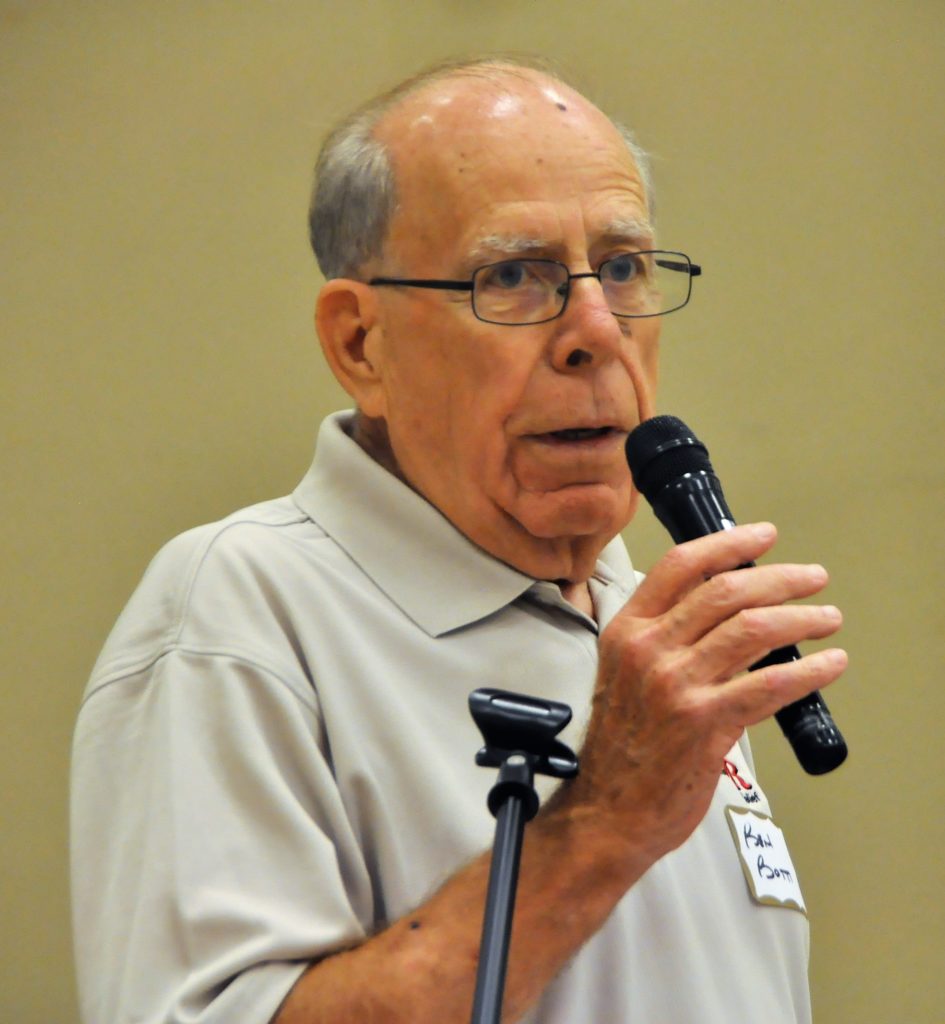 The separate VIM Team Leader and Early Response Team training events were both comprehensive with similarities but also differences in content. ERT members are certified after required training and must renew their certification. They are not emergency first-responders and are not sent to repair or rebuild buildings, but instead to clear out, stabilize and secure disaster-stricken homes, remove debris, install tarps and help prevent further damage. They also provide a caring Christian presence.
Helping local, resettled Puerto Rican evacuees 
Meanwhile, Simcox is working with the Pennsylvania Emergency Management Administration (PEMA) and the PA Volunteer Organizations Active in Disasters (VOAD) to respond to needs of Puerto Rican evacuees resettled in this state. Nearly 1,500 evacuee households, with more than 3,400 members, had applied for FEMA disaster assistance in Pennsylvania by June, second only to New York in the Northeast.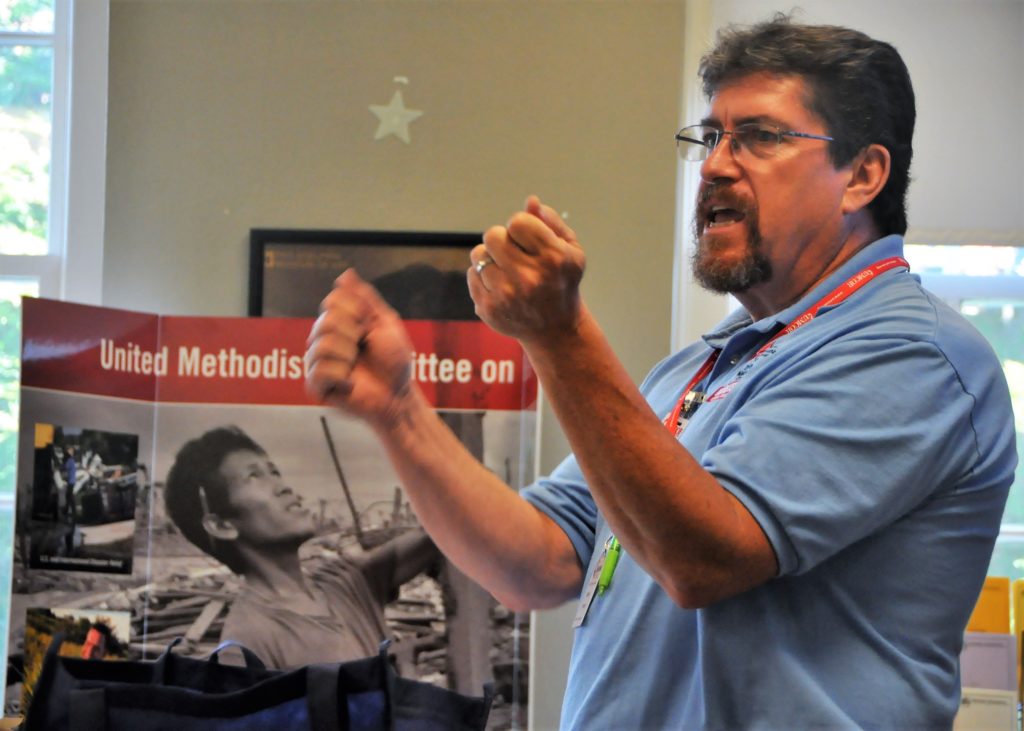 Schools in Philadelphia, Reading, Allentown, Lancaster and Lebanon have received thousands of students from evacuee families and are trying to adjust to ESL-language needs and other challenges.
With a special grant, Simcox has purchased bedding for 12 families in the Reading, Allentown and Philadelphia areas. Those families, having previously resided in hotel rooms and other temporary shelters with aid from FEMA (Federal Emergency Management Administration), are now in apartments but had been sleeping on floors and air mattresses, said Simcox.
Meanwhile, registration for Transitional Shelter Assistance from FEMA ended July 24. And FEMA's Transportation Assistance, to pay airfare and other costs for evacuees to return to Puerto Rico, ends August 30.