Everyone can do something!
Our Goal: Ecumenical collaboration to provide support through advocacy, education, restorative justice and resources for individuals, families and communities affected by the criminal justice system. Everyone can do something! Get started with our Prison Ministry & Restorative Justice Introductory Brochure (PDF).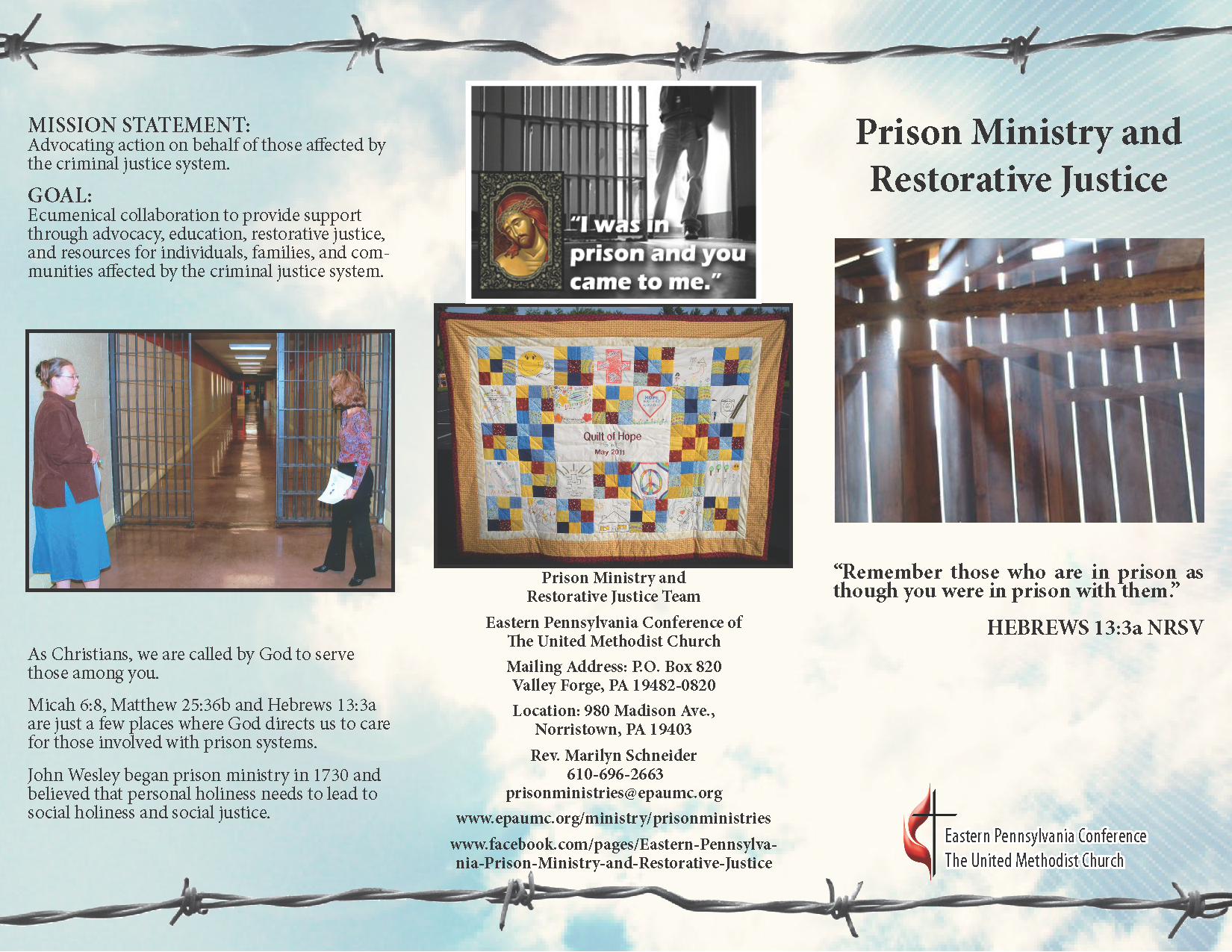 Why is Prison Ministry & Restorative Justice Important?
As Christians we are called to do this:
Matthew 25:36b - "I was in prison and you visited me..."
Hebrews 13:3a - "Remember those who are in prison as though you are in prison with them..."
John Wesley believed that personal holiness needs to lead to social holiness and social justice. He ministered in prisons beginning in 1730.
Currently a large number of people in the US are under control of the criminal justice system. The costs to incarcerate people are considerable.  If we can help prevent situations that lead to incarceration, and help those who are incarcerated avoid recidivism, we will not only save money but will gain as these individuals contribute in a positive manner to society.
Educate yourself and others. Check out these resources, and consider hosting a book club or film viewing, followed by discussion.
Check out these additional organizations to learn more about advocacy efforts:
Getting involved does not have to mean going into prisons. Consider volunteering with an organization active in Prison Ministry, Restorative Justice, or Criminal Justice Reform.
There is a wide range of work needed. Support is needed for: Prevention, Those who are incarcerated, Families of those who are incarcerated, Victims, Correctional Facility Staff, Reentry, Education of our congregations and communities.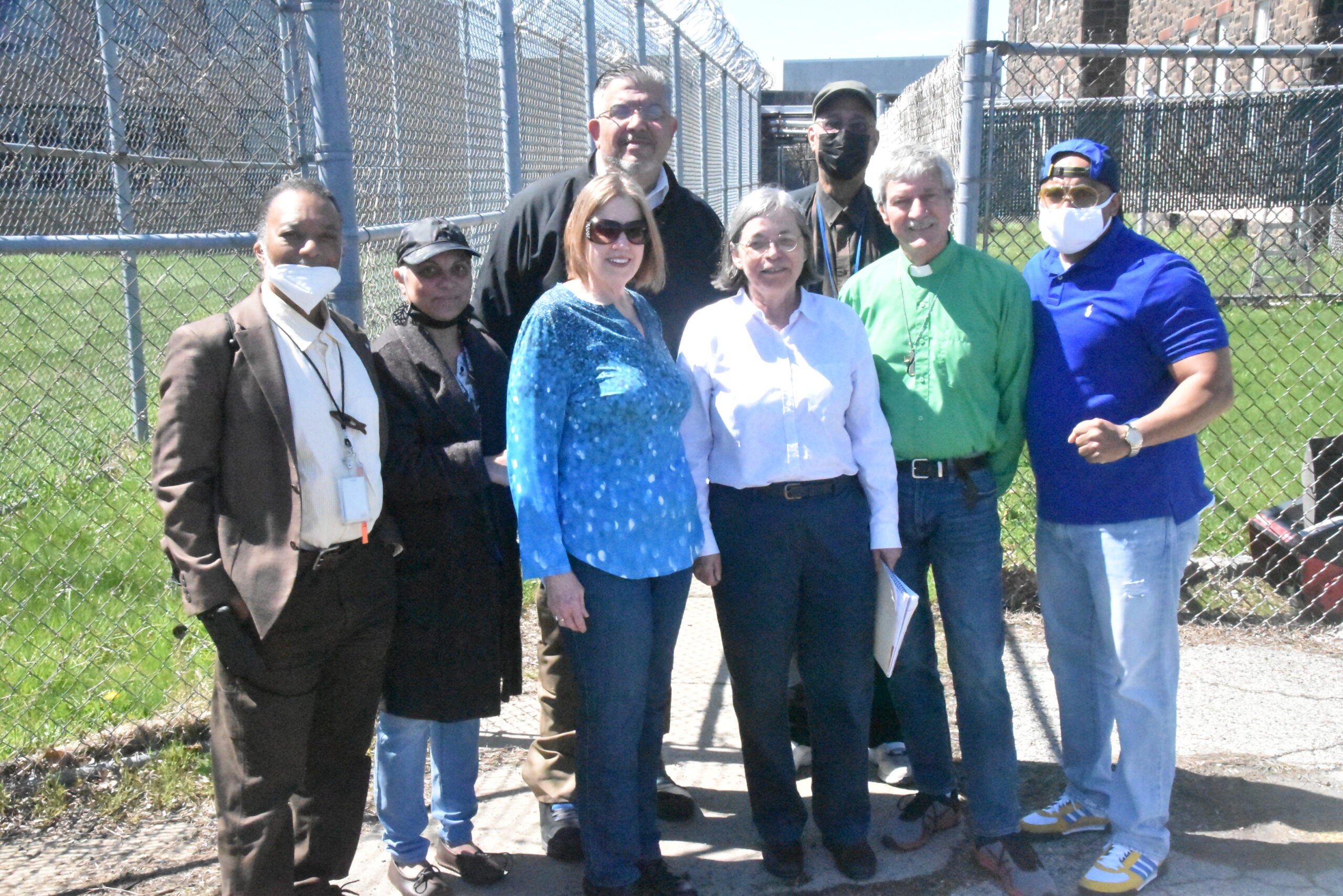 Eastern PA Conference members delivered a modest but much-appreciated Easter gift to the Philadelphia Correctional Facility complex on State Road April 12. A team delivered 2,123 men's briefs, 2,264 men's undershirts and 625 women's briefs for persons incarcerated there, bearing fruit from the conference's Undies for Easter underwear donation campaign.
Five excited chaplains welcomed the small truckload of boxes of underwear that have nearly filled an office in the Conference Center for the past month. The briefs and shirts were purchased and donated online via Amazon.com, by 230 people, churches and districts in Pennsylvania and six other states.
Most of the items will go to inmates in the Intake unit, where they may be housed for about a month as decisions are made about where to send them next, said Head Chaplain Carmelo Urena, who serves about 6,000, mostly male prisoners... Read more.
Prison Ministry & Restorative Justice News
More News