Young People's Ministries, comprising dual emphases on Youth Ministry and Young Adult Ministries, strives to create connections in ministry and fellowship among members of each age-group so they can grow together in Christ, as they discover empowered, fulfilling lives grounded in faith.
We focus on faith formation, principled leadership development, mission engagement, communication, cooperation and advocacy. In the process, we seek to cultivate unconditional love, self-worth and peer support among young people, and to foster their social activism for peace and justice. We draw our inspiration and ideas from the diverse experiences of youth and of young adults who are active in their churches and communities.
Featured News & Information
Eastern PA Young Adult Ministries
CCYAM seeks to affirm the unique gifts, talents, and ministries of young adults, provide opportunities through programs and resources for young adults to explore ways to integrate their faith in their lives, and foster an environment for young adults in our church and community that addresses their needs and issues through evangelism and a spirit of Christian fellowship. Check us out on Facebook or email us at youngadultministries@epaumc.org.
Eastern PA Youth Ministries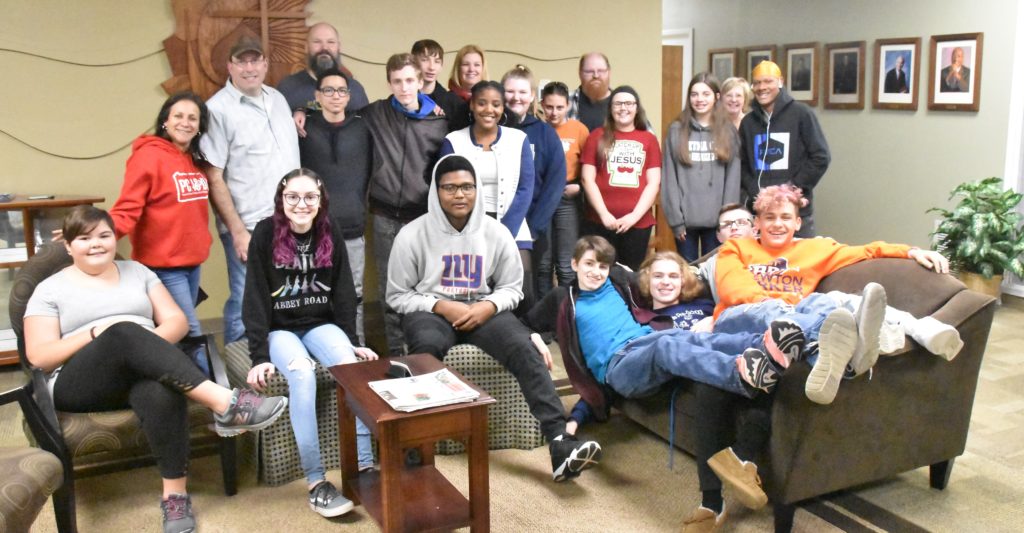 The Conference Council on Youth Ministries (CCYM), including new members and adult youth leaders, met Nov. 23, 2019, welcoming members from all four districts for the first time. The group discussed implicit racial bias, part of its ongoing focus on race, culture, racism and reconciliation. Members also began planning their 2020 Youth Rally March 28 and selected two youth to represent them at the 2020 Northeastern Jurisdictional Conference.