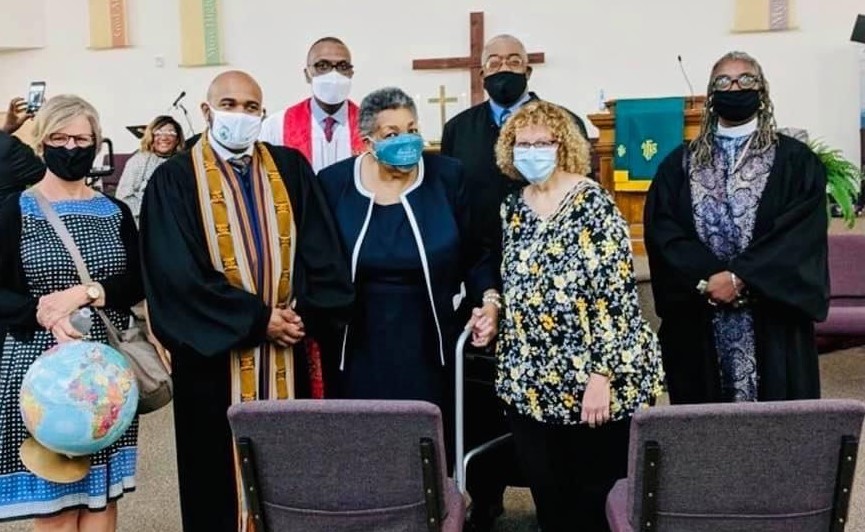 East District Superintendency Committee
Featured News & Information
Message from DS Foster
Good afternoon excellence Focused Pastors,
I was recently informed by the General Board of Global Ministries that we will receive a missionary to work in our district to strengthen Latino/ Hispanic ministries in our area.
I'm asking that the churches that are able, would be able to support this mission with your financial commitment by July 1.
GBGM is providing some funds, however, there is a shortfall of 16-20k.
If you are able and willing to support this district missionary project, please email me no later than May 1st.
Thank you for your prayerful consideration.
Blessings Always,
Dr. Andrew L. Foster, III
District Superintendent/Servant Leader
"Excellence-Focused East District"
Numbers 6:24-26
NOTICE:
Scam Email Alert
East District,
Please DO NOT reply to any email or click any link sent to you from us (the DS, DRA, conference staff, pastors etc.). If you are being asked to handle a matter discretely or confidentially on behalf of the Conference or any parties mentioned above... STOP and contact the district office lromano@epaumc.church.
You will never be asked to purchase gift cards or spend your money. If you are ever contacted to spend your money on our behalf, STOP and contact the district office.
We also need you to help spread the word, this is not just affecting the East District or the United Methodist Church. Have this discussion with church members, neighbors, friends, family and especially those who are less likely to be skeptical.
Thank you.
To learn more, see: What you need to know about fake e-mails from Conference Leaders
DS Chats with Clergy
Hello Excellence Focused East Pastors! Please join Dr. Foster at 9:00 AM the following dates for DS Chats with Clergy:
April 21, 2022 09:00 AM

May 18, 2022 09:00 AM
Please contact the district office (lromano@epaumc.church) for the ZOOM link. If there are questions or best practices that will help our district churches between our monthly chats, please email to DS Foster to share with the body during our monthly chats.
The following are the questions shared to consider throughout our charge conference season:
What are you learning about yourself/ministry during this pandemic?
How are you connecting what you have learned and are learning t­­­o ensure the Mission of the Church is being realized?
What are some tangible signs? If your church/ministry ceases to exist, who in the community would miss it?
Use our interactive Google Map below to locate a church. You can click on one of the pegs for information on the church.