Featured News & Information
Special Workshop this Sunday, September 25
Dear South District Pastors and Leaders:
Grace and peace to you as we walk this earthly journey together as disciples of Jesus Christ.
Do you desire to find ways to have effective, efficient, transformational ministry during these challenging times? Do you have more committee positions than people to fill them? Do you spend more time meeting than doing? Kay Kotan, Director of Equipping Vital Congregations for the Susquehanna Conference of the United Methodist Church, co-authored a book entitled Mission Possible: A Simple Structure for Missional Effectiveness. She is also the author of several other books and workbooks as well as the leader of workshops and conferences. Her book is designed to enable your church leaders and members to engage in fruitful ministry, implementing a simplified accountable structure (SAS).
Some churches have been asking for HELP. Kay Kotan will be meeting with South District churches on Sunday, September 25, 2022 at 3:00 pm at St. Matthew's United Methodist Church in Valley Forge. Given the fact that there are so many new missional ideas and concepts, Kay is available to assist you in regrouping and designing your leadership model for the present and the future. Each church must decide what is helpful for your ministry.
Please RSVP to The Rev. Evelyn Kent Clark by email at ekentclark@epaumc.org. Pastors and laity are invited. Bring as many leaders as possible. There is no cost or preparation. Just come!
Blessings,
Rev. Evelyn Kent Clark
THE 2022 SOUTH DISTRICT CHARGE CONFERENCES HAVE BEEN SCHEDULED!
The South District's Charge Conferences will be conducted in-person with Mission Link churches coming together at one central location, as follows: Click here for the full schedule.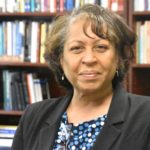 Mailing Address:
Eastern PA UMC
c/o: South District
PO Box 820
Valley Forge, PA 19482-0820
Physical Address:
980 Madison Avenue
Norristown, PA 19403
Phone Number:
857-253-0225