Featured News & Information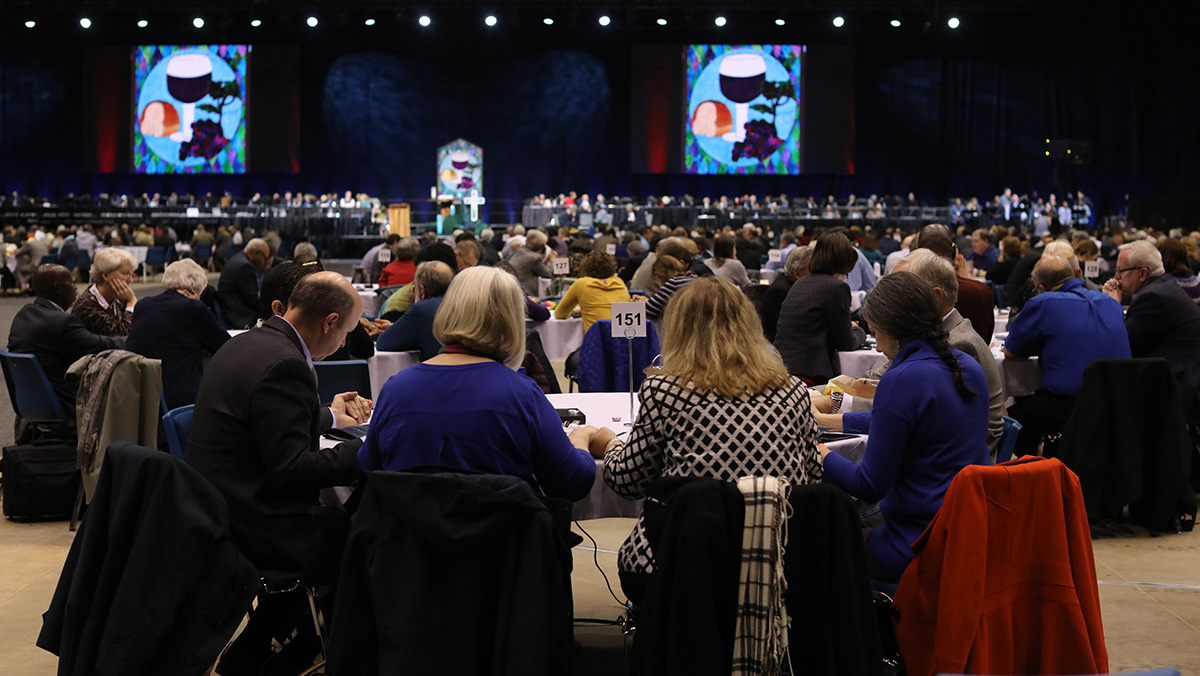 Citing long wait times for visas, General Conference organizers announced that The United Methodist Church's top lawmaking assembly — long postponed by pandemic — must wait until 2024.
"We engaged in a fair, thorough, integrity-filled discussion of the alternatives," said Kim Simpson, chairperson of the Commission on the General Conference, in a press statement.
"The visa issue is a reality that is simply outside our control as we seek to achieve a reasonable threshold of delegate presence and participation. Ultimately our decision reflects the hope that 2024 will afford greater opportunity for global travel and a higher degree of protection for the health and safety of delegates and attendees."
General Conference was scheduled to be in Minneapolis this year. In the press statement, the commission said a new already-secured venue would be announced at a later date as soon as logistical planning is complete. Read more.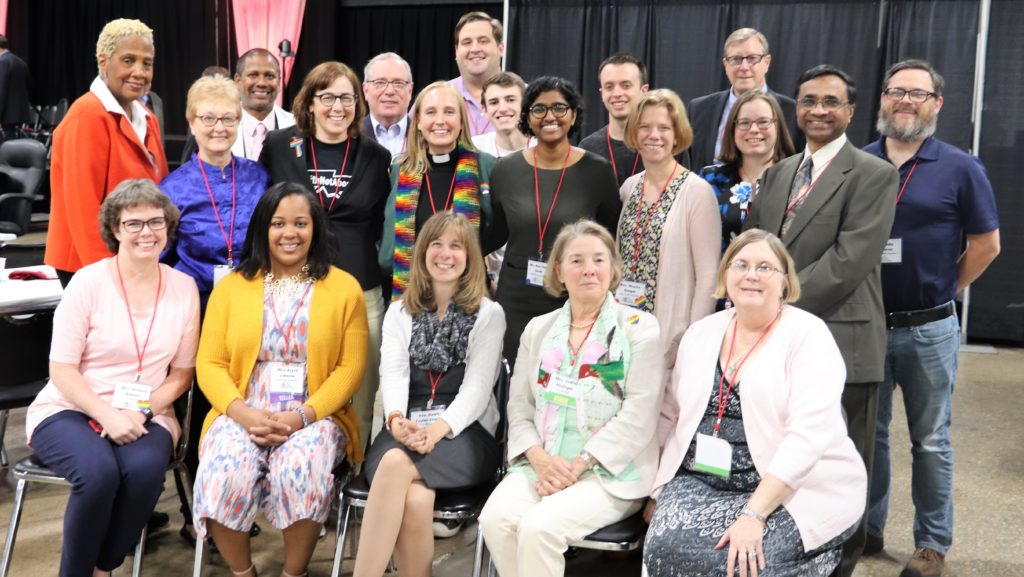 General and Jurisdictional Conference Delegates:
Front (seated-from left): Kristine Adams, Krystl Johnson, Rev. Dawn Taylor-Storm, Judy Ehninger, Susan Grimm Mattox. Middle (standing, from left): Lenora Thompson, Clarita Anderman Krall, Rev. Andrea Brown, Rev. Hannah Bonner, Ann Jacob, Rev. Monica Guepet, Rev. Mandy Miller, Rev. Christopher J. Kurien, Rev. Edward Locke Cameron. Back (standing, from left): Rev. Johnson Dodla, David Koch, Rev. Daniel Lebo, Matthew Calderone, Samuel Longmire, Rev. Robin Hynicka.
Not pictured: General Conference delegate the Rev. Lydia Muñoz and NE Jurisdictional Conference delegate Elizabeth Santos Fisher. (Photo by Paul Davis.)