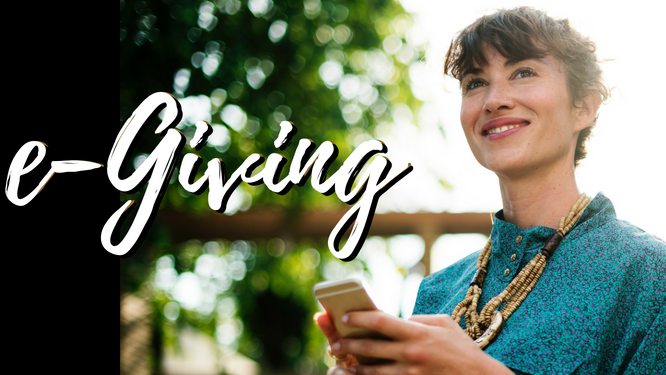 "In these changing times, the Eastern Pennsylvania Conference is pleased to offer an online giving option to aid local churches," announces James Brown, conference Treasurer. The conference is creating a giving page on its website to allow members, visitors and donors to easily contribute online to congregations by selecting from a menu of participating churches.
This online giving web page, also known as a portal, will be available to all churches, but it should be especially helpful to churches that do not currently offer online giving but want to. The service is provided through the conference's relationship with Vanco Payment Services.
Simple electronic funds transfer process
To participate in the program, a local church must simply complete the electronic funds transfer form and return it to the conference accounting office. The conference Treasurer's office will process and deposit gifts into the church's designated bank account weekly. A contribution report will then be sent to the church.
"There are many ways to re-imagine passing the offering plate for the church in today's world," says a recent article about online giving. "Setting people up for online giving can help the church to have consistent and easy tithing regardless of the ebbs and flows of church attendance. People are not bound to have to remember to bring a checkbook or cash with them to church either." ("Making giving easy: Services, credit readers and more")
No fees charged for online giving set-up or transactions
While online giving services typically charge transaction fees for each donation, and some also charge a set-up fee, Eastern PA Conference churches will be spared such expenses, thanks to the Mid-Atlantic United Methodist Foundation (MAUMF).
The foundation serves churches in the Eastern PA, Peninsula-Delaware and Baltimore-Washington conferences.
Jack Brooks, MAUMF Executive Director, has announced a grant to underwrite the cost of implementing online giving programs for churches of the Eastern PA Conference. "Our research continues to prove the positive impact online giving has to church vitality," said Brooks. "It's important that we do our part to remove any remaining roadblocks of accessibility to online giving for all churches in the connection."
The MAUMF is the leading provider of stewardship education and investment resources to UM churches in the mid-Atlantic region. For more information, visit the Foundation's website at www.midatlanticfoundation.org.
"I appreciate the partnership of the MAUMF and our Eastern PA Conference during this time to assist our churches," said Bishop Peggy Johnson. "I believe that electronic giving is not where we're headed but where we already are. This option can be a learning experience for churches who are considering this but need to see how it works."
For information about online giving options for churches read "Making giving easy: Services, credit readers and more" on the ResourceUMC website. For information about online giving options for churches read "Making giving easy: Services, credit readers and more" on the ResourceUMC website. Also read "The need for giving when church doors close."
---
Visit our Conference's Giving page to get started, or click the button below:
Donate