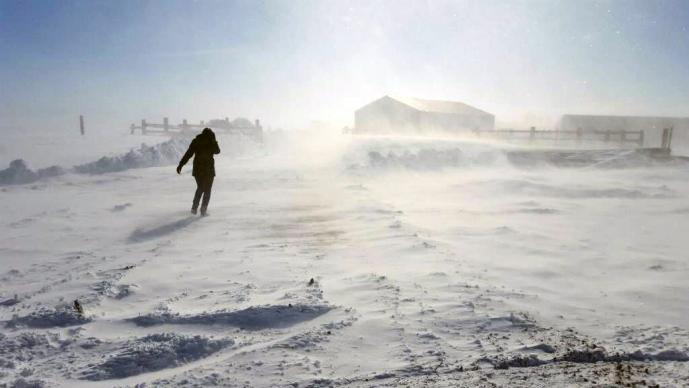 Heavy snow–70 to 80 inches high–and 70 to 80 miles-per-hour wind gusts have created an emergency on the Blackfeet Tribal Reservation in Montana, where about 7,500 people live in10 communities and in more remote areas. The tribal council announced a state of emergency and asked for help from the UMC. The Eastern PA Conference Committee on Native American Ministry (CoNAM) sent a donation this week, as have UMCOR and a number of churches.
Many prayers and more help are sorely needed. Donations can be made online to three funds:
CoNAM has a close relationship with the Rev. Calvin Hill, pastor of the Blackfeet UM Parish (BUMP) in Browning, Montana, and his wife Sheri. They have visited CoNAM and Eastern PA churches, benefited from our Annual Christmas Shoe Box Mission, and hosted CoNAM members there also. BUMP has been serving daily meals to first responders working to free people trapped in their homes. The parish also provides emergency food for delivery to people stranded in their homes. Food and firewood are the most urgent needs.
Bob Hinderliter, a CoNAM member, is familiar with the narrow two-lane roads on the reservation. He made a mission trip there last year to deliver a truckload of clothes for parish residents. He knows how the heavy snow and blinding winds can make roads impassable and cut people off from supplies of food and wood for heat. He plans visit again this summer when the weather is more favorable.
"A blessing that has come out of all this is the good relationship The United Methodist Church has been able to establish with the tribal government," said Hill. Learn more from UM News Service coverage…