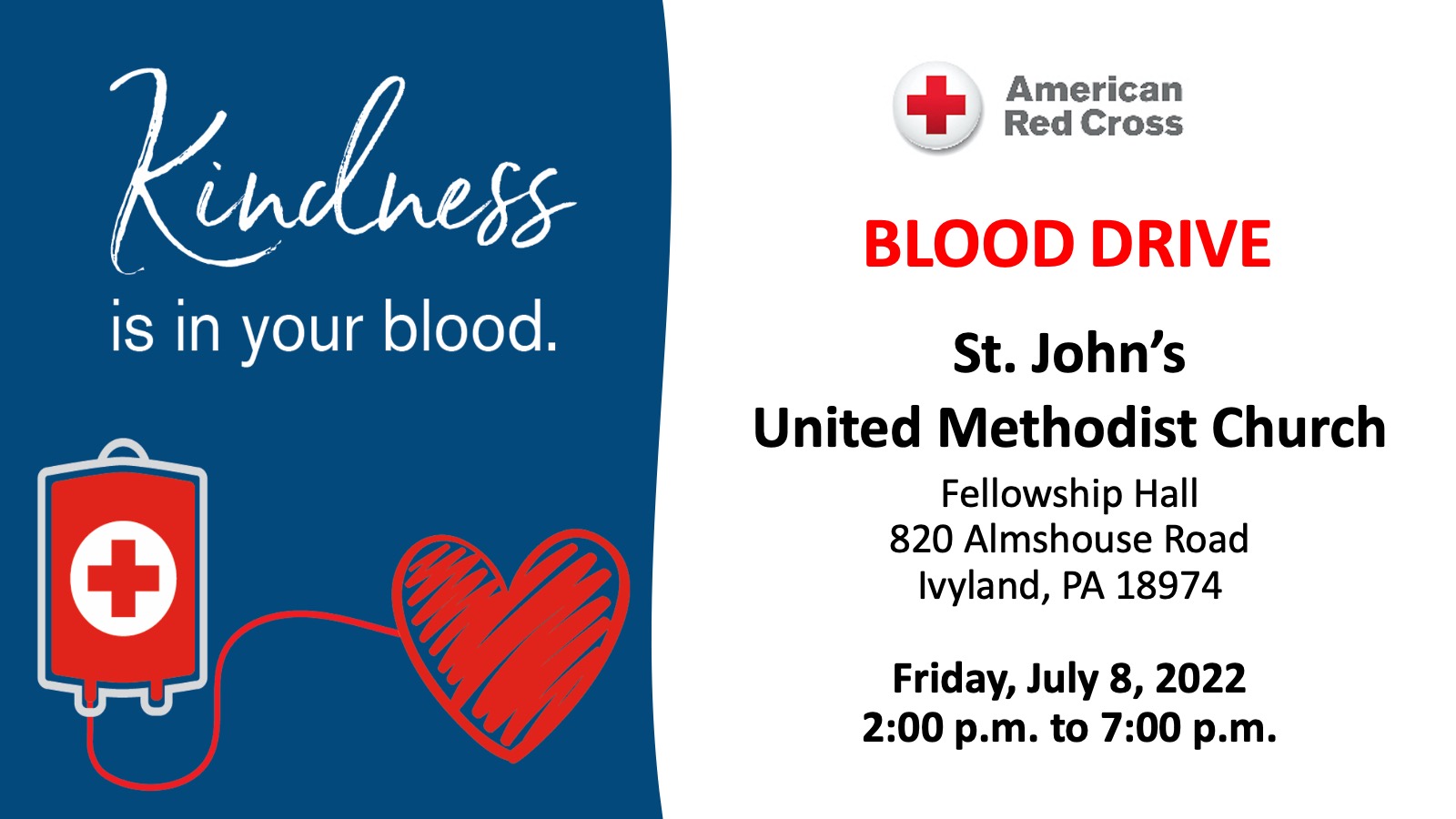 June 14, was World Blood Donor Day, during a time when our nation is suffering a severe blood shortage. St. John's UMC in Ivyland is offering a solution to that problem. It will sponsor another Blood Drive July 8, from 2 to 7 PM, following the one it hosted April 8.
Many churches host blood drives, where generous donors can heroically save lives by sharing their precious blood. But more church donation sites and drives are needed, especially since the Covid pandemic has lessened blood supplies, and summer months typically bring in fewer donors. Read "Blood banks struggling as nationwide blood shortage continues."
"We partnered with the American Red Cross to help save lives," wrote Susan Seamans of St. John's. "The blood drive had 40 open blood donation slots, with a goal of collecting 25 units of blood from 25 donors, and we crushed it! "She reported the church's collection of 39 pints of blood from 39 donors, which would help up to 120 people in need of blood.
On July 8 members plan to "pay it forward" again with another successful blood drivee to "make an impact on people in our community and across the country," wrote Seamans. "We are excited to be able to do this once again."
Visit the Red Cross website https://www.redcross.org/give-blood.html to find a donation site near you or to arrange for your church to host a donation drive.