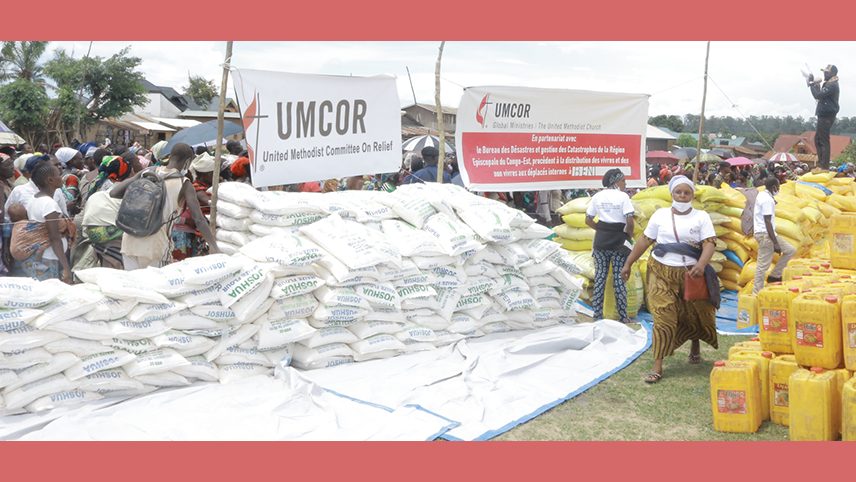 WHAT IS UMCOR SUNDAY?
As followers of Jesus Christ, we are called to respond with extravagant grace. Through the United Methodist Committee on Relief (UMCOR) we are able to make a difference in the lives of communities and individuals whose lives have been upset by storms, wars, fires, displacement and climate change. This offering understates UMCOR's "cost of doing business," allowing UMCOR to keep the promise that 100% of any gift to a specific UMCOR project will go towards that project and not administrative cost.
UMCOR equips local churches, annual conferences and nonprofit organizations to be in mission with their communities and to respond to those left most vulnerable during challenging times. Also, UMCOR doesn't just respond to the emergency for the short term. Working with local organizations, churches in the community and United Methodist volunteers, UMCOR builds relationships and helps communities rebuild, in the years following a disaster.
UMCOR responds to U.S. and international disasters, addresses diseases and poverty, assists refugees and immigrants, provides clean water and works to reduce hunger. UMCOR would be unable to do this work without your support. From training Conference Disaster Coordinators and Early Response Teams to keeping the office lights on, the UMCOR Sunday special offering equips the organization to respond quickly to disasters.
Your sustaining gifts on UMCOR Sunday lay the foundation for UMCOR to share God's love with communities everywhere.
Read stories about the impact you are making with your gifts.
Did you know we had resources to celebrate UMCOR SUNDAY?
Click here for everything you need to inspire and empower your congregation to give generously.
Need more information about UMCOR Sunday?
Click here to find out about our rich and long history of generosity. Our hope is to inspire you to learn more about the work we accomplish together through the ministry we call connectional giving.
To give by mail:
Send checks to: GCFA
P.O. Box 340029
Nashville, TN 37203
Please put name of Sunday in note section.