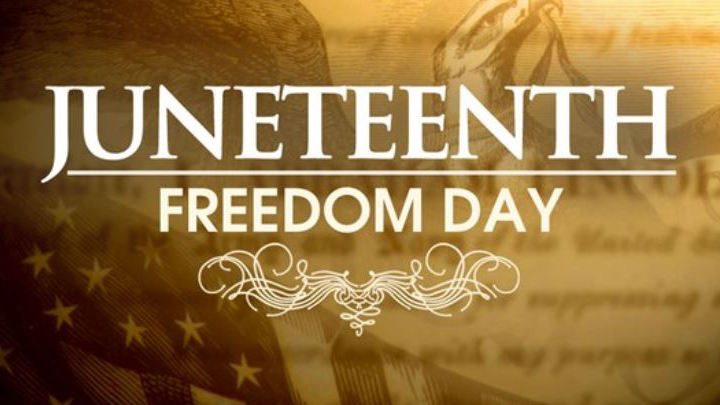 Church leads Chester celebration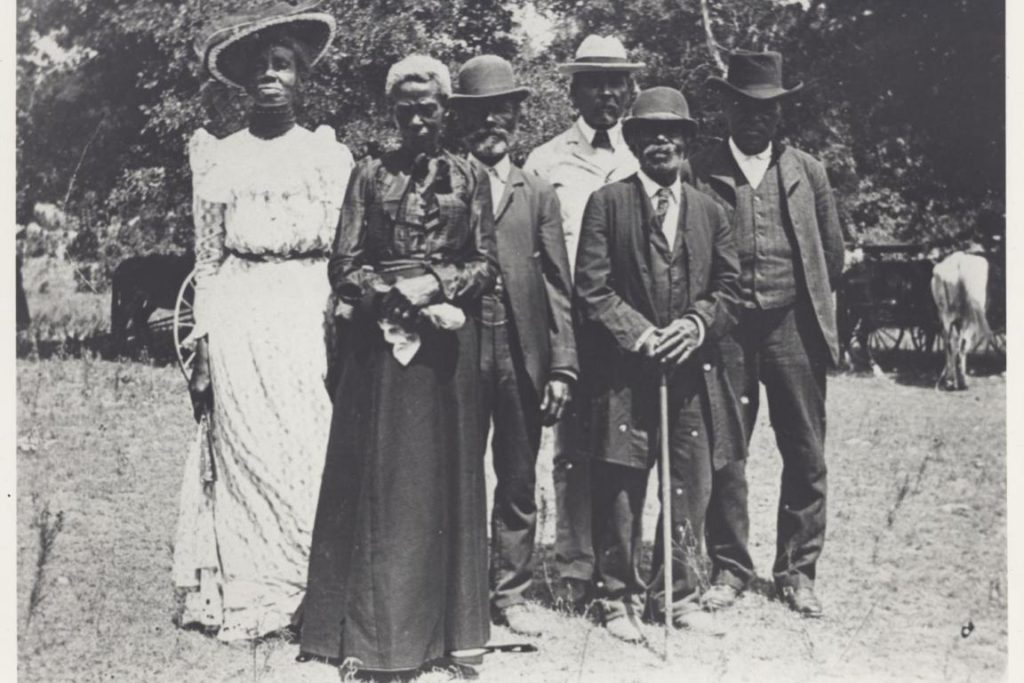 The U.S. Congress this week approved a bill to make June 19 a national holiday to celebrate Juneteenth National Independence Day. Although arguably misnamed, the bill, which celebrates national freedom not independence, was signed into law by President Joe Biden today, June 17.
Many communities throughout the nation have celebrated this day of historic importance for decades. But many citizens don't know its history, which commemorates the abolition of U.S. enslavement of African American people on June 19, 1865. That abolition came two months after the end of the Civil War (and two years after President Abraham Lincoln's Emancipation Proclamation), when slaves in Galveston, Texas, received welcome news of their freedom. Read "The Historical Legacy of Juneteenth" and Juneteenth celebrates freedom from slavery.
Chester is the largest city in Delaware County and the oldest city in Pennsylvania. It has partnered with the Ray of Hope CDC (Community Development Corporation), to host Chester's Juneteenth Festival annually since 2010, except for 2020, when it was canceled due to the pandemic.
St. Daniel's UMC started the Ray of Hope CDC, with the leadership of church member Carolyn Payne, its first president. Their 10th celebration will happen on Saturday, June 19, from noon to 6 PM, at Memorial Park.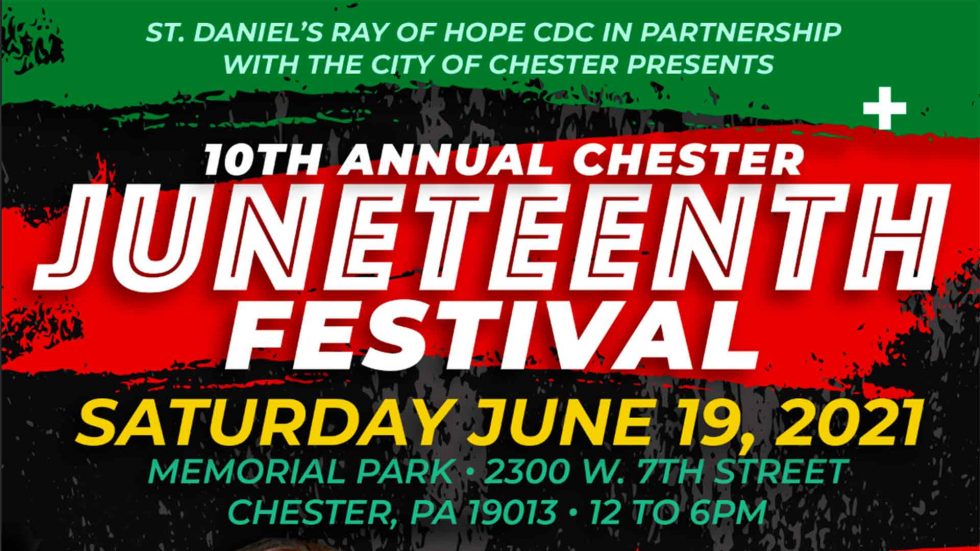 Attendees can learn about Juneteenth history at the free, open family event (rain or shine) while enjoying live performances, music, food and craft vendors, face painting, swimming and other attractions.
"Chester's Juneteenth celebration has been designed to draw the attention of all who attend to the history of Juneteenth, so we can understand, acknowledge and honor the past and the ancestors upon whose shoulders we stand," said the Rev. Eric Carr, pastor of St. Daniel's and CDC board president. This will be his first Juneteenth celebration in Chester. "We also want to lean into the hope of a better and more just future for us and our children."
Philadelphia will celebrate Juneteenth over the weekend in various locations, including some its neighborhoods, like historic Germantown. Please share with NEWSpirit Communications any information and photos of your church's celebration of Juneteenth. Write to us at communications@epaumc.org or use our Submit News web page.
Also, read Bishop Peggy Johnson's 2020 essay "Juneteenth" (Jun 17, 2020):
… Juneteenth is an opportunity not only to celebrate freedom but also to speak out about injustice. Today more than ever we need to speak out against white privilege, racism, law enforcement brutality, mass incarceration, voter suppression, poor educational and health care opportunities, and the continual segregation of our schools and churches. We all need to stand together to make real changes happen, and we cannot let this moment pass.

Please pause and celebrate Juneteenth this year. Also, take time to study Black History, and not just in February. There is much to learn that can inform us about what we need to do in the future. Take stock of the progress that has been made, and wisely craft the road ahead.

I am grateful for all I have learned on my journey as a bishop, thanks to many patient people who have taught me along the way. I still have a long way to go. Please join me on that journey. Learn more…
And from the Rev. Susan Henry Crowe, General Secretary of the General Board of Church & Society:
Juneteenth: A Day On, Not a Day Off
How to put your faith in action on Juneteenth