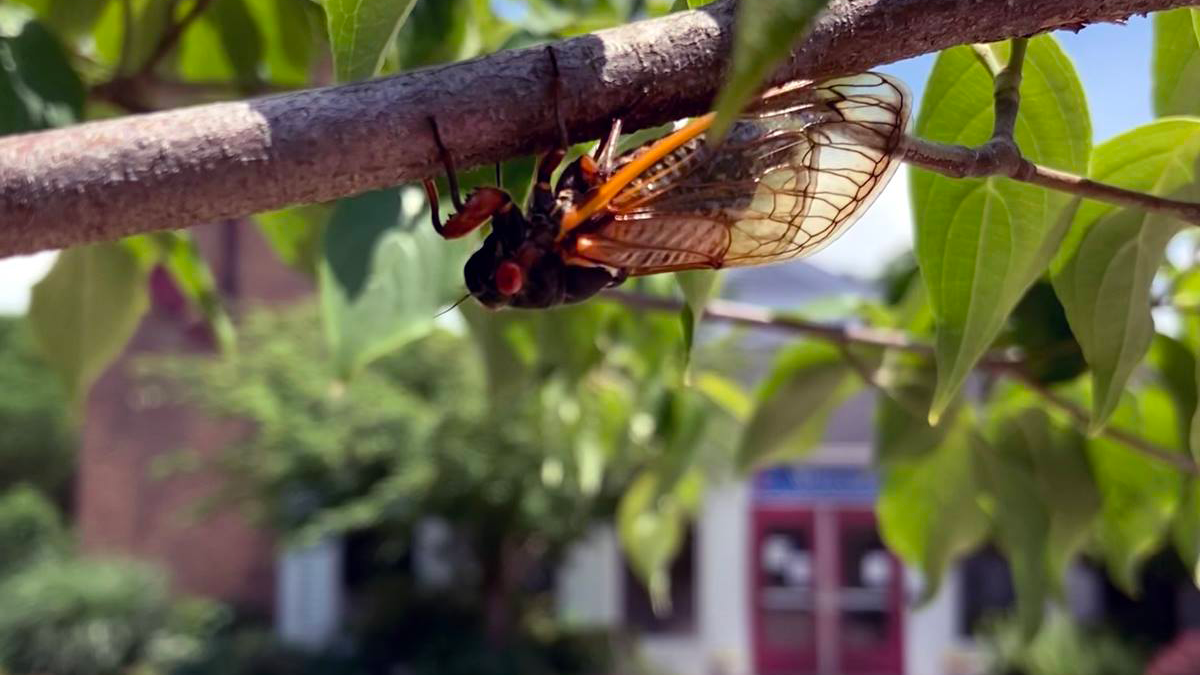 The Rev. Bonnie Scott recently preached an online sermon titled "The Cicadas Are Humming." She did it in the style of spoken-word poetry, and she included the sound of cicadas in the background.
Asked what technology she drew on for the special effect, Scott — pastor of Trinity United Methodist Church in Germantown, Maryland — replied that she hadn't used any.
"I just opened the window," she said.
This is a Brood X cicadas year, meaning billions of the red-eyed, flying insects have noisily emerged in parts of 15 states and the District of Columbia, after spending 17 years underground.
United Methodist clergy are finding inspiration in this miracle of nature. They're also having to cope.
The Rev. Ashley Allen, pastor of Oakton United Methodist Church in Oakton, Virginia, retreated inside with some parishioners from an outdoor gathering where cicadas were nearly overwhelming in their buzzing and flying around…