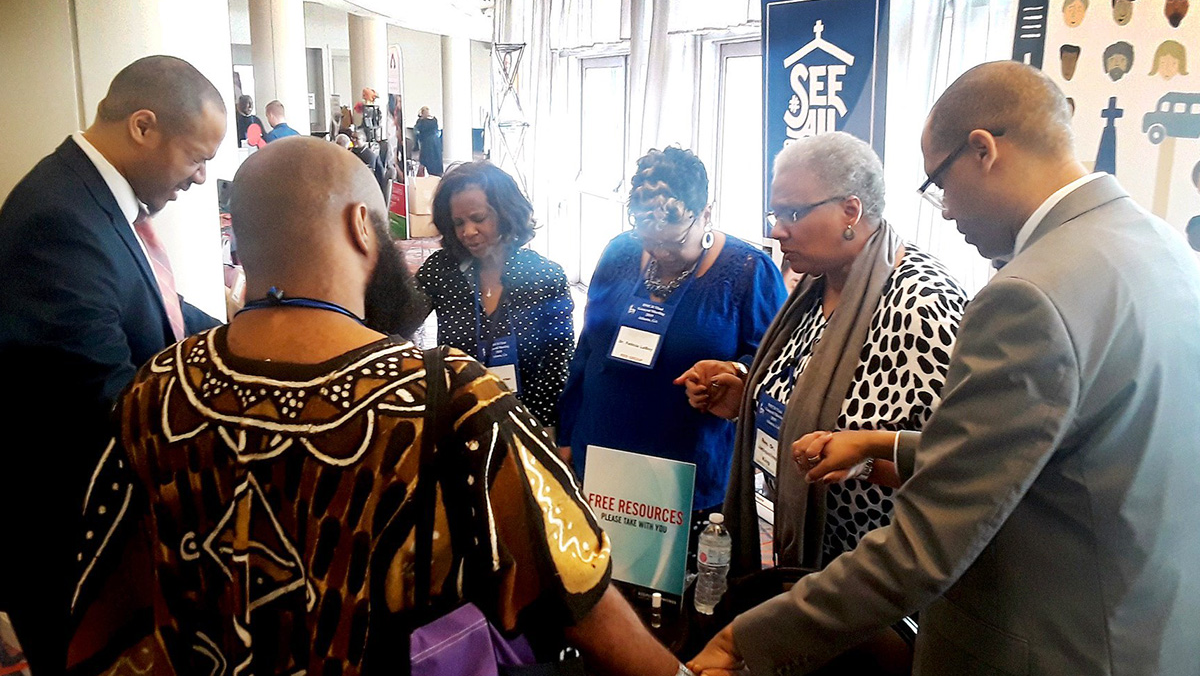 A simple question changed the Rev. Jacqui King's entire approach to prayer.
It started one morning when the United Methodist pastor was in line at a busy counter outside Nashville International Airport. The man checking in bags was smiling and polite, but King could tell something was bothering him.
She looked at the man's nametag and was about to silently pray for him. But then, she said, the Holy Spirit nudged her to do something outside her comfort zone.
When she stepped up to the counter, she found herself asking: "Daniel, how can I pray for you?"
That was the first time she remembers directing that question to a stranger. It would not be her last.
As vaccinations increase and pandemic restrictions lift, people are starting to reconnect with friends and meet strangers in person once again. King sees prayer as a crucial part of connecting with God and each other.
"Scripture says to love the Lord your God with all your heart, soul and mind, and your neighbor as yourself," said King, previously an executive with United Methodist Discipleship Ministries.
"For me, prayer is that love connection."
King continues to be in extension ministry as a church coach focusing on community development, leadership, virtual visioning and prayer…