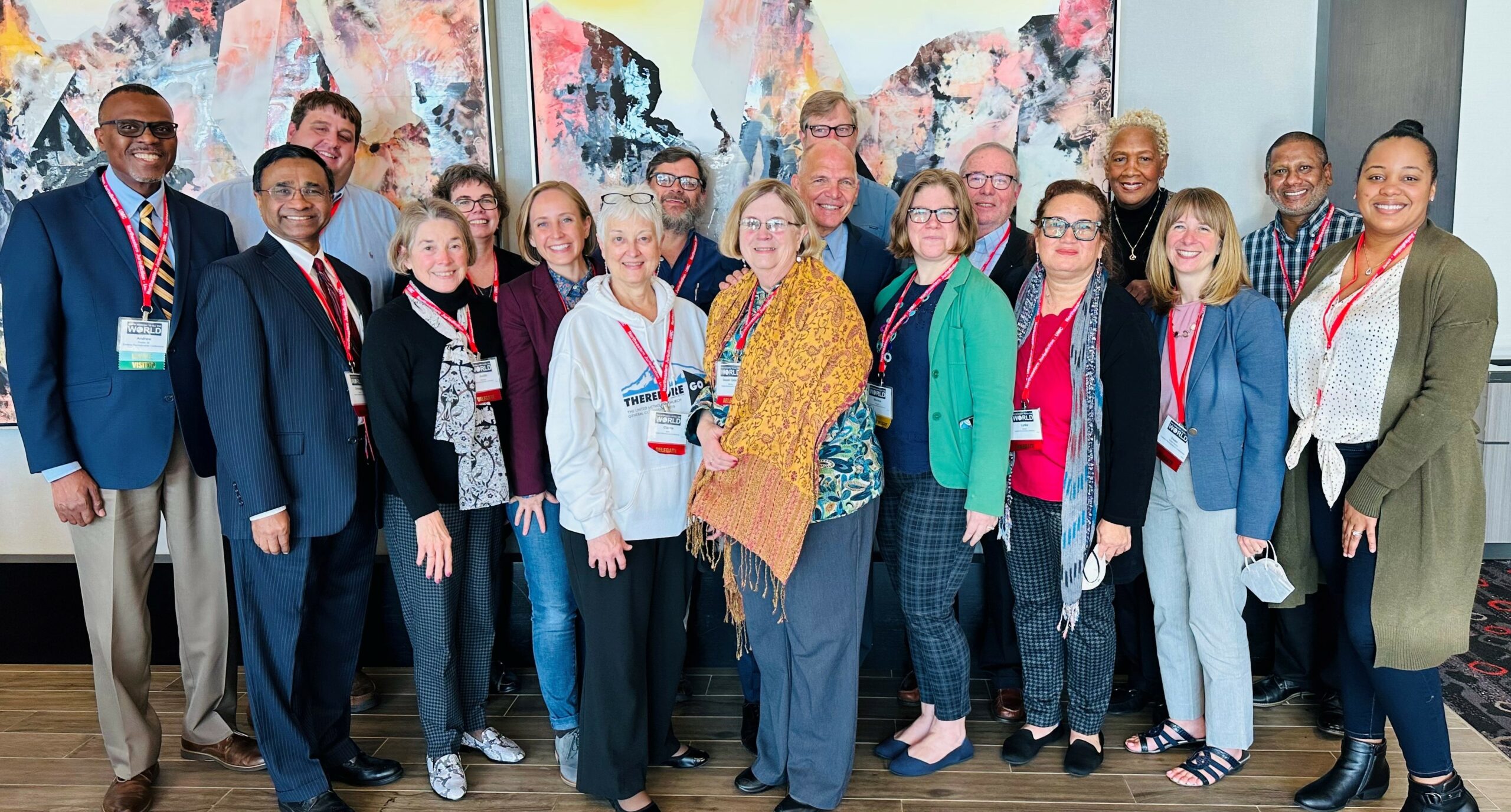 As the UMC's Northeastern Jurisdiction met Nov. 2-4 at the University of Maryland in College Park, Md., with the theme "One in Ministry to All the World," host Bishop LaTrelle Miller Easterling welcomed guests from 10 conferences to "the home of Methodism and the seat of justice." Indeed, the unity and disunity in Methodism's past and present, but also its persistent quest for justice and wholeness, resonated throughout the historic session.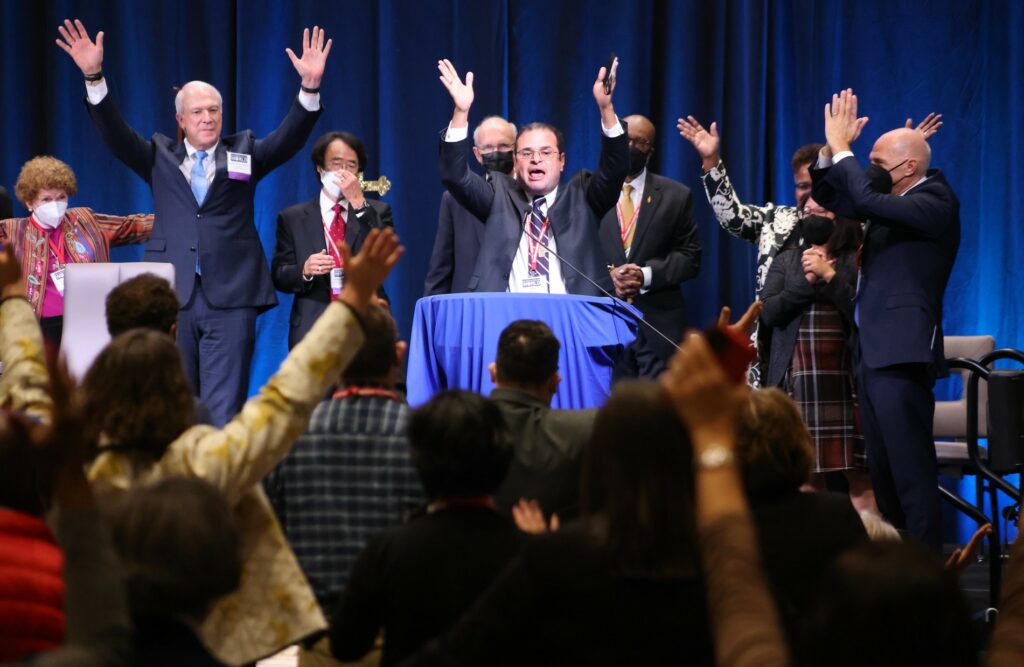 History was made when the Rev. Hector A. Burgos-Núñez, Superintendent of the Central District in the Greater New Jersey Conference, was elected a bishop on the third ballot. He becomes the first Latino bishop elected by the Jurisdiction and the first Puerto Rican bishop in the denomination.
"Dios es bueno," Burgos said in his first remarks to the assembly. "Todo el tiempo. God is good, all the time, and all the time, God is good." He was consecrated a bishop and celebrated Communion with other bishops as the NEJ Conference adjourned today.
The Rev. Andrew Foster III, EPA's East District Superintendent, who was endorsed by Black Methodists for Church Renewal's NEJ caucus, withdrew from the balloting process, along with other candidates, after several low vote tallies.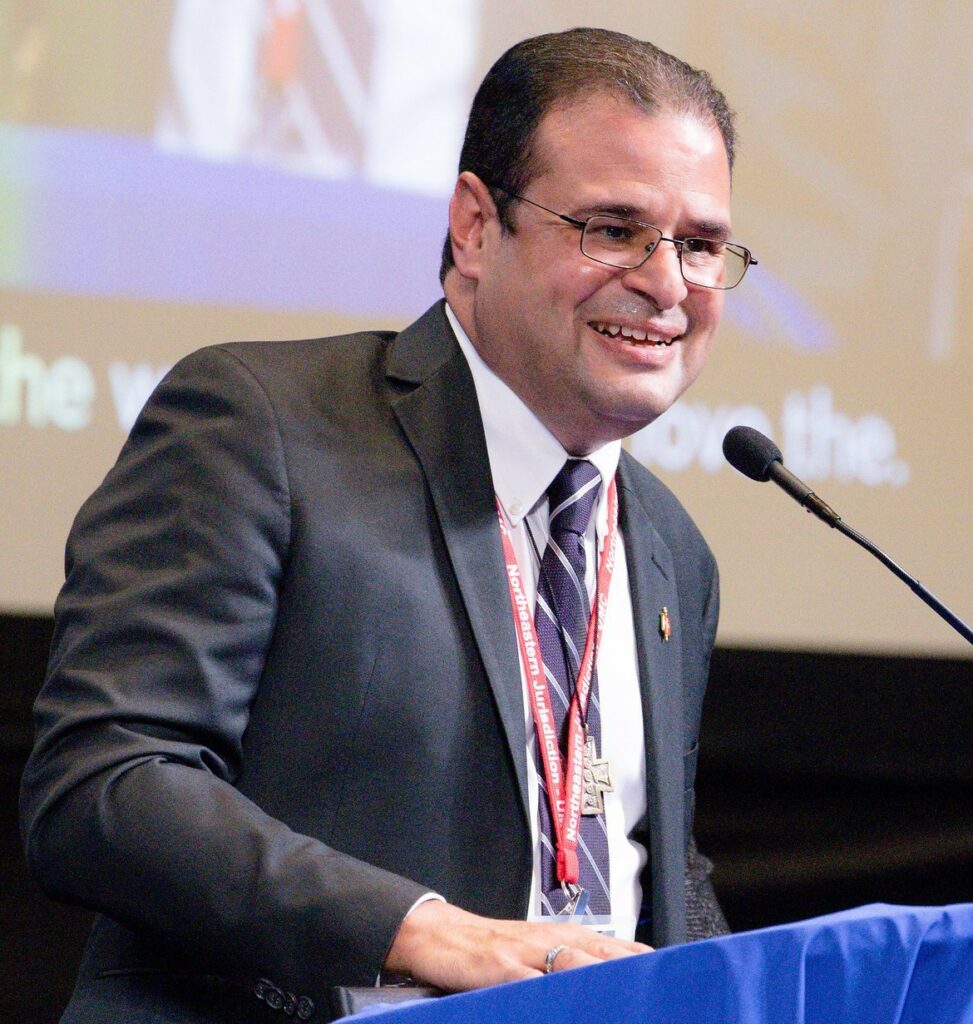 Burgos, one of nine candidates who were interviewed by delegates, became the only bishop elected when delegates voted to suspend the expected second election until the NEJ Conference in 2024 (a vote that is not binding upon the 2024 NEJ Conference).
A majority of the 184 delegates approved the suspension after 15 ballots to elect a second new bishop fell short of any candidate receiving the required number of votes, leaving the body at an impasse. The decision came after emotional legislative debate, a suspension of rules and interpretations of rules, all amid expressions of anger, sorrow, confession and moral support.
Bishop says hopeful, humble leadership can heal troubles
Bishop John Schol offered the State of the NEJ Episcopal Address Nov. 2 (Nov. 3 DCA, pages 12-18) calling on delegates to exercise humble, non-judgmental, Christ-minded, outreaching leadership in order to continue: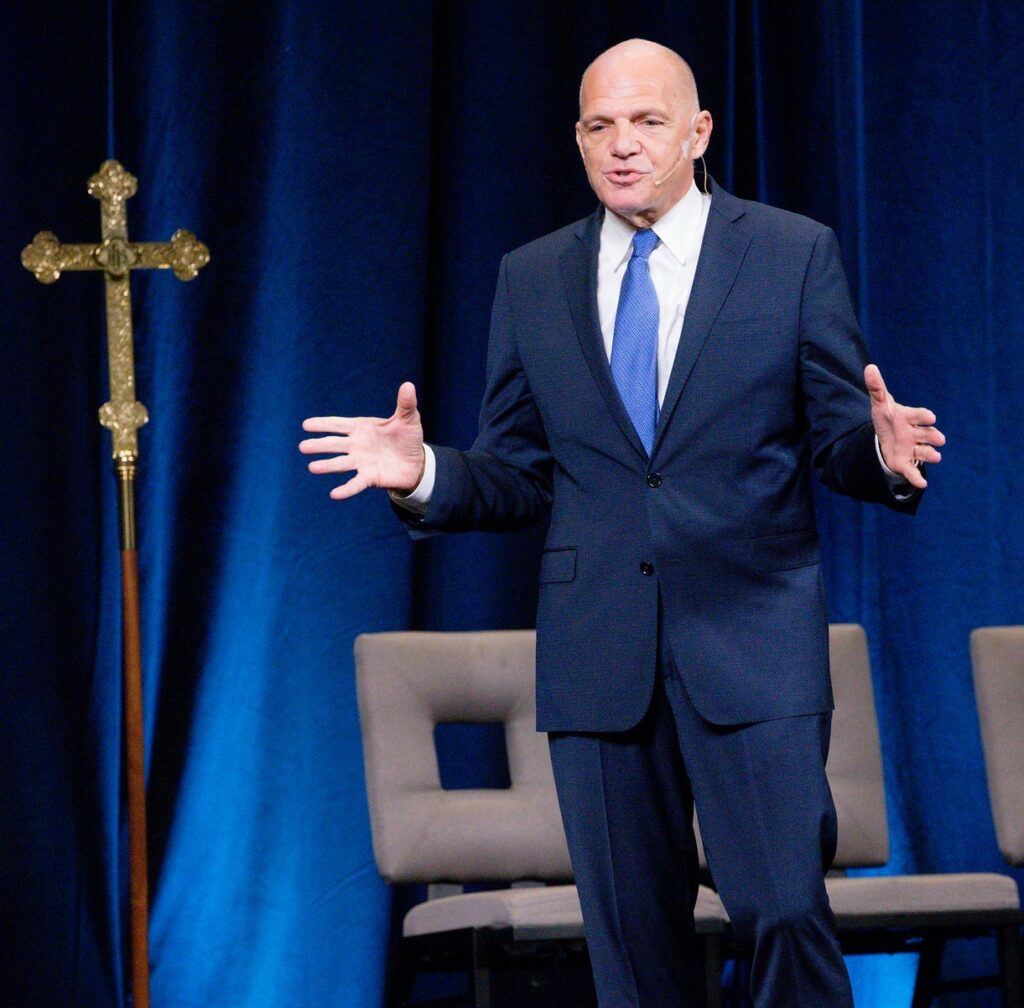 navigating the pandemic;
ending the sin of racism;
living into the future; and
engaging with the people in our communities.
"There are United Methodists among us today and in our congregations who feel harmed, unheard, and unseen…because of their race, income, sexual orientation, gender, ableness, theology or nation of origin," the bishop said. He began his message with music and lyrics from the African American Spiritual "Nobody Knows the Trouble I've Seen."
Schol lamented "pandemic exhaustion and anxiety as well as the dissention and uncertainty within the denomination. We are turning on each other rather than turning to each other and turning to God in ministry to all the world." But he also highlighted many vital ministries happening across the jurisdiction where "God is doing a new thing in ministry as we work together."
Indeed, working hard together with God and humbly together with one another are key, he said, if we are to raise up and develop new leaders and discover and build on the signs of hope and progress in our midst.
Bishop Schol returns to lead the Eastern PA and Greater New Jersey conferences (Philadelphia and New Jersey episcopal areas). Bishop Hector Burgos will lead the Upper New York Conference starting Jan.1, 2023, as Bishop Mark Webb retires.
Other NEJ episcopal assignments are:
Bishop LaTrelle Easterling: Baltimore Washington and Peninsula-Delaware conferences (Washington and Philadelphia areas) .
Bishop Tom Bickerton: New York Conference (New York Area).
Bishop Cynthia Moore-Koikoi: Western PA and Susquehanna conferences (Pittsburgh and Harrisburg areas).
Bishop Sandra Steiner-Ball: West Virginia Conference (and Area) and Susquehanna Conference (Harrisburg Area)
Bishops Moore-Koikoi and Steiner-Ball will continue to share leadership of the Susquehanna Conference (Harrisburg Area). Meanwhile, the NEJ College of Bishops will determine who will provide episcopal leadership of the New England Conference (Boston Area) until 2024.
Conferences submit joint NEJ anti-racism report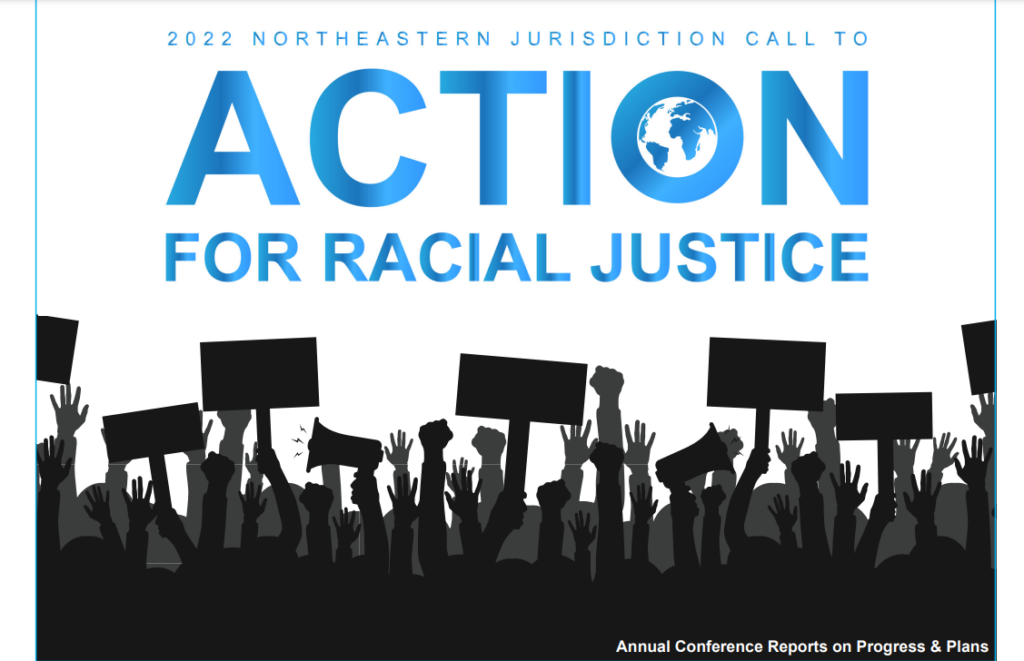 In other highlights, the NEJ Conference received a 113-page NEJ Call to Action report that summarizes what conferences have aspired to, attempted and accomplished in order to fulfill the call adopted by delegates in 2016 to end racism by creating "an inclusive, diverse, equitable and anti-racist church and world." The report follows annual updates made to the NEJ's Committee on Episcopacy, Vision Table and Multi-Ethnic Center for Ministry. And it shares conference experiences and learnings that may be helpful to others.
EPA reported on its Racial Justice Transformation Process that engages and equips congregations, clergy, ministry candidates, conference groups and staff to pursue inclusion and equity in their work, as they seek to change minds, hearts, individual and group behaviors, and systems. Our report reads in part:
We seek to break the denial, move toward acceptance, and appreciate differences as we move toward authentic cultural proficiency. Our progress will be measured by:
demonstrated capacity to engage productively in difficult conversations about race with progressive understanding;
evidence of shared decision-making and shared power, where people of color have more opportunities to serve, where their voices are heard and their opinions are valued;
greater financial equity in employment opportunities and appointment-making, and equal pay for equal work across the board.
In a video that accompanied the report, Hope Point, a ministry of St. Daniel's UMC in Chester, located at the former Trinity UMC, was highlighted as an emerging new African American faith community in EPA.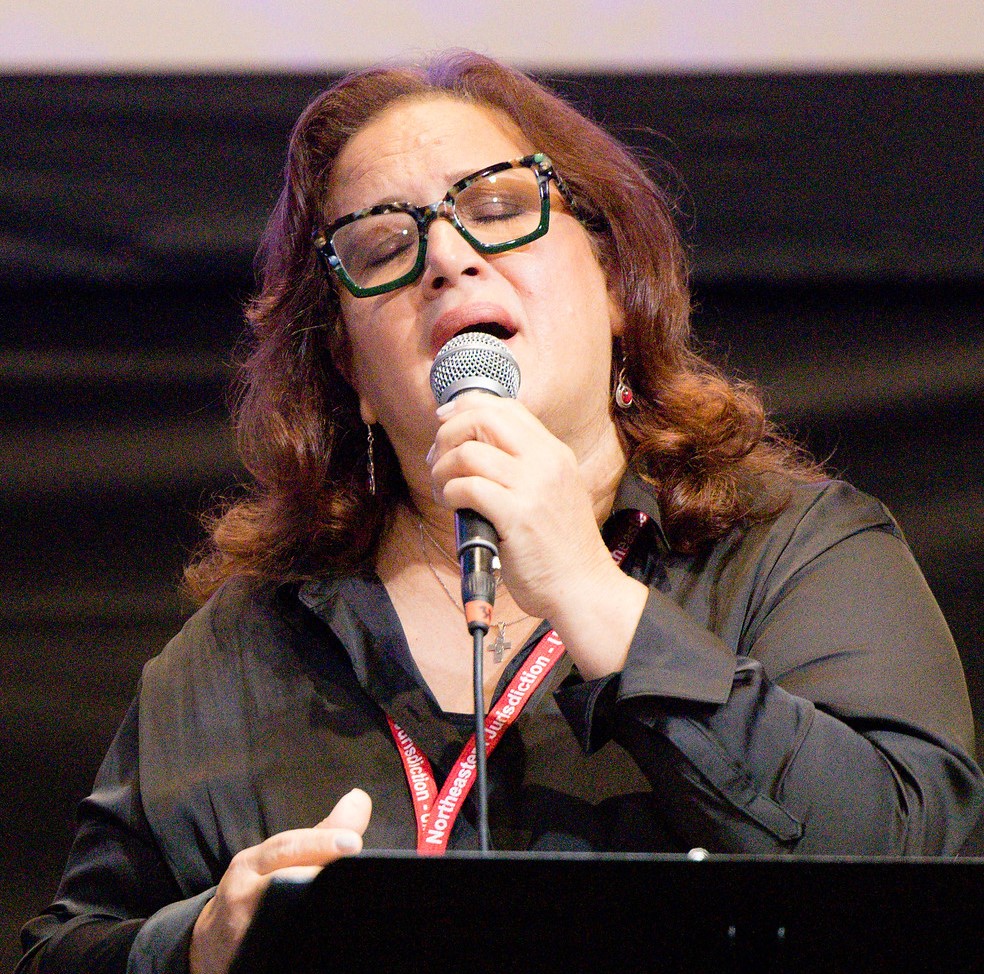 Bishop Schol, while presiding, invited NEJ delegates to express their thoughts and emotions about the report and its implications for the church's quest toward racial-ethnic wholeness. Some called for more recognition of and emphasis on addressing the racial struggles of other, non-black groups—Asian, Latino and Native Americans. Others called for more challenges to the daunting systems of white power and privilege ingrained in the church and society.
"I still have a lot to learn," said Bishop Schol, while presiding in the session. "Part of what we're hearing, in my estimation, is the continual failure of white people to end racism, and how by our actions or inactions, we keep people of color comparing to one another. I may be wrong, but that is one of the things that I see and watch."
Fond farewells to past episcopal leaders
Among celebrations at the conference, Bishop Sudarshana Devadhar, leader of the New England Conference, preached during a Memorial Service that honored 13 bishops and bishops' spouses, plus dozens of other NEJ delegates and leaders, who passed since the 2016 session. They included Bishop F. Herbert Skeete, who led the Philadelphia and then Boston episcopal areas.
And the retirements of former EPA Bishop Peggy A. Johnson and three other bishops were certified, as they each were celebrated for their leadership and service. Also retiring are Bishops Sudarshana Devadhar, Jeremiah Park and Mark J. Webb. Amid fond recollections and expressions of gratitude, each bishop shared a favorite hymn and Bible verse. Bishop LaTrelle Easterling, the Jurisdictional Conference's host bishop who will now lead the NEJ College of Bishops, described them as leaders who have "moved many, many mountains" and who have "never tired of being agents of change."
Note: Look for a follow-up story on actions taken this week on key resolutions to the NEJ Conference.