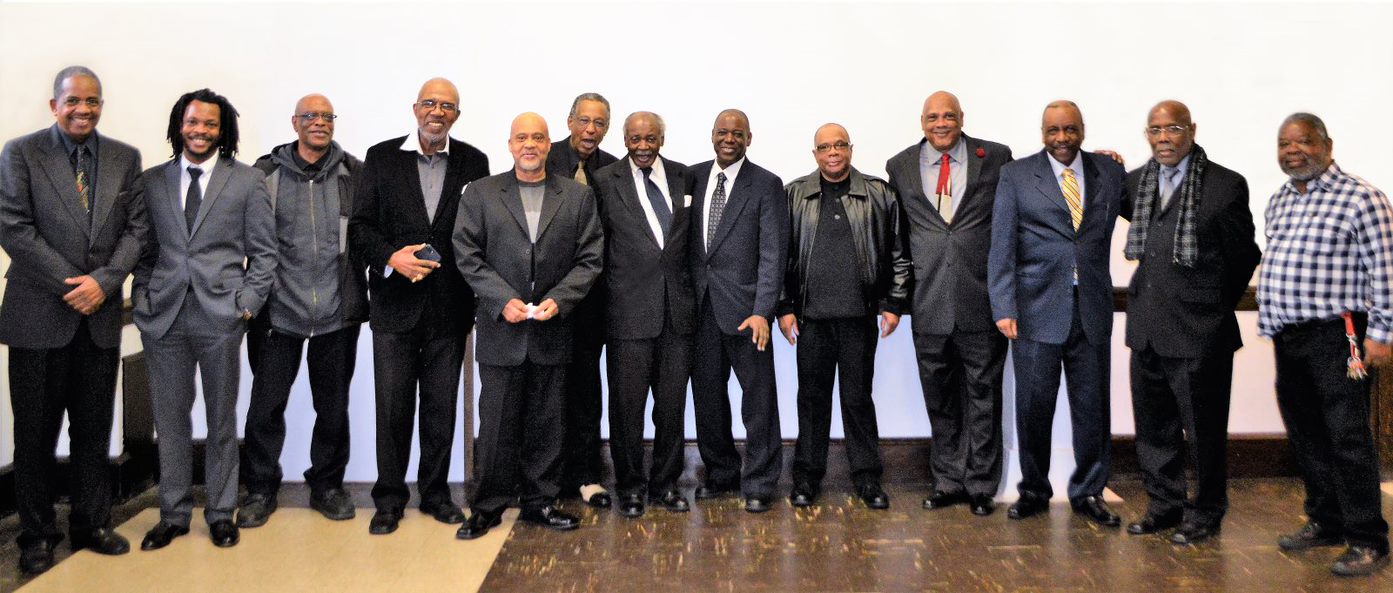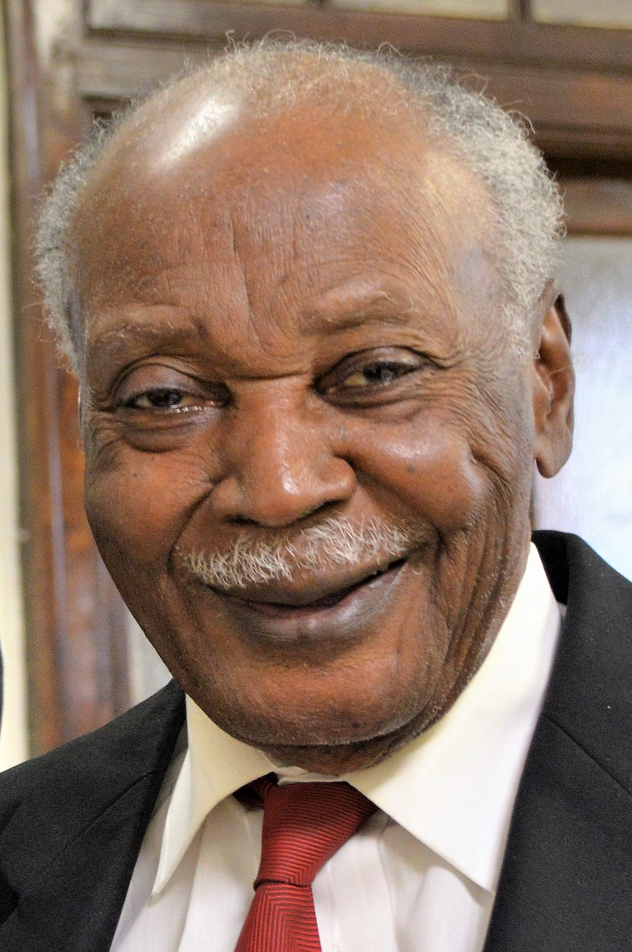 As America honors its military veterans on Friday, Nov. 11, Wharton-Wesley UMC in Philadelphia, is proud that one of its own served during World War II in a U.S. Army unit with a special inherited history. Louis M. Stukes Sr., the church's oldest male member at 99, was a member in 1943-45 of the all-black 9th and 10th Calvary units known as the Buffalo Soldiers.
A South Carolina native who moved to Philadelphia at age 7, Stukes fought overseas in Italy when black soldiers were segregated and not allowed to fight with white soldiers. His 92nd Infantry Division was activated in World Wars I and II, and was the only African-American army division that participated in combat in Europe, while others performed supporting roles. During World War II they fought in Italy, Germany and North Africa.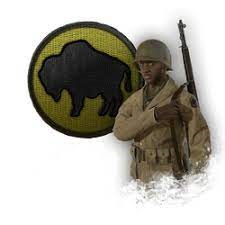 Stukes' division bore the nickname "Buffalo Soldiers," as did previous all-black troops who fought for the French in World War I in 1917-18. Both groups inherited that name from earlier African-American cavalrymen who served in the army after the Civil War.
Those 19th century black soldiers fought in several wars and many skirmishes, as they patrolled the southern border on horseback to aid U.S. territorial expansion in the southwest. The Native Americans they often fought against reportedly called them Buffalo Soldiers because of their dark complexion and intrepid fighting abilities.
The last African American Buffalo Soldier regiment was deactivated during the Korean War in response to President Harry Truman's integration of the Armed Forces.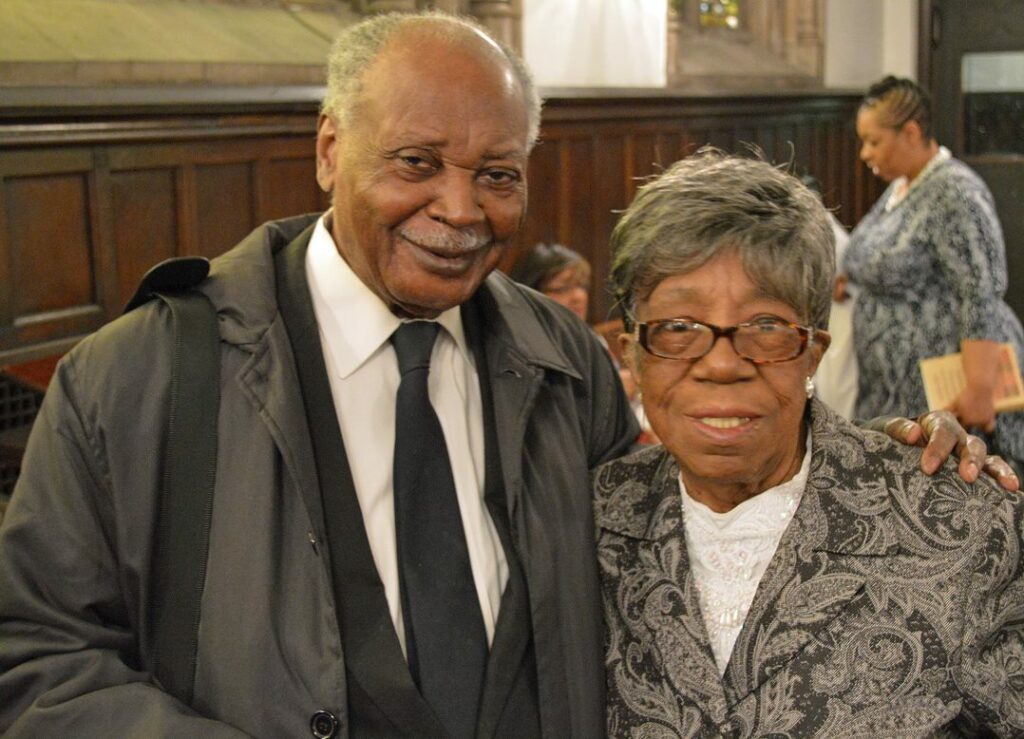 Stukes returned to the U.S., was discharged from the Army as a sergeant, and married Shirley Murchison in 1948. They were married for 70 years and raised two children. She died in 2018.
He worked for many years at the Campbell Soup Company as a quality control taste tester. He remembers having the authority to have entire kettles of soup discarded if they failed to meet company taste standards.
Stukes recalls facing racial prejudice in the military, on his job and even when he once tried to visit predominantly white Wharton UMC, near his home. When most of the white members left the racially changing neighborhood, the church was forced to merge in 1973 with predominantly black John Wesley UMC, creating the current Wharton-Wesley congregation.
As a longtime church leader, Stukes served as president of Wharton-Wesley's United Methodist Men and Trustee Board, was an usher for 84 years and sang in the Senior Choir and Male Chorus. But perhaps his most impactful service was as a scoutmaster, a role he assumed in 1950.
One of his many scouts, EPA's Conference Lay Leader William Thompson, recalls Stukes' paternal influence on him and other youth. He was a "father-figure" to many, especially those without a father at home.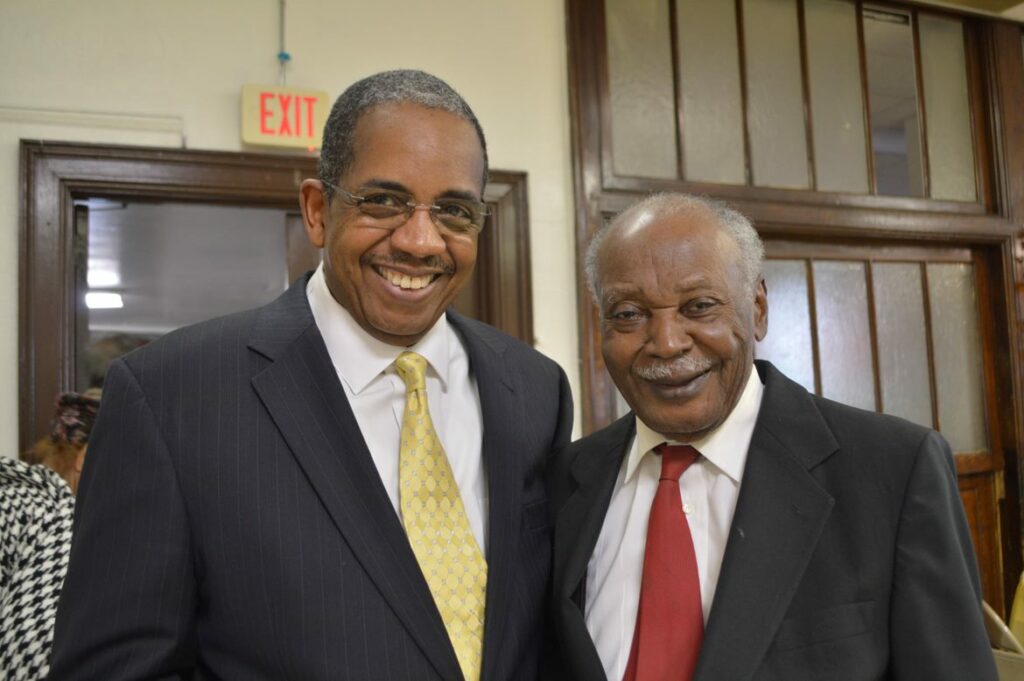 "He was everything a decent man should be, and he was one reason I stayed in the church," Thompson remembered. "He took us out on hikes in the woods and to scouting jamborees, spending so much time and attention on us, keeping us in line and seeing us grow up and develop into men. We respected him and he taught us to respect ourselves."
When the church celebrated Stukes' 90th birthday party in 2013, many of his former scouts came back to greet him. As they stood on stage with him, they recited the Scouts Oath and Law that he had taught them.
"I appreciate all that Mr. Stukes means to our church, especially his leadership, his great sense of humor and his knowledge of history," said the Rev. Kia Lockman, Wharton-Wesley's pastor. "He brings a richness of perspective from his longevity and all that he has seen of life. And he keeps us on our toes."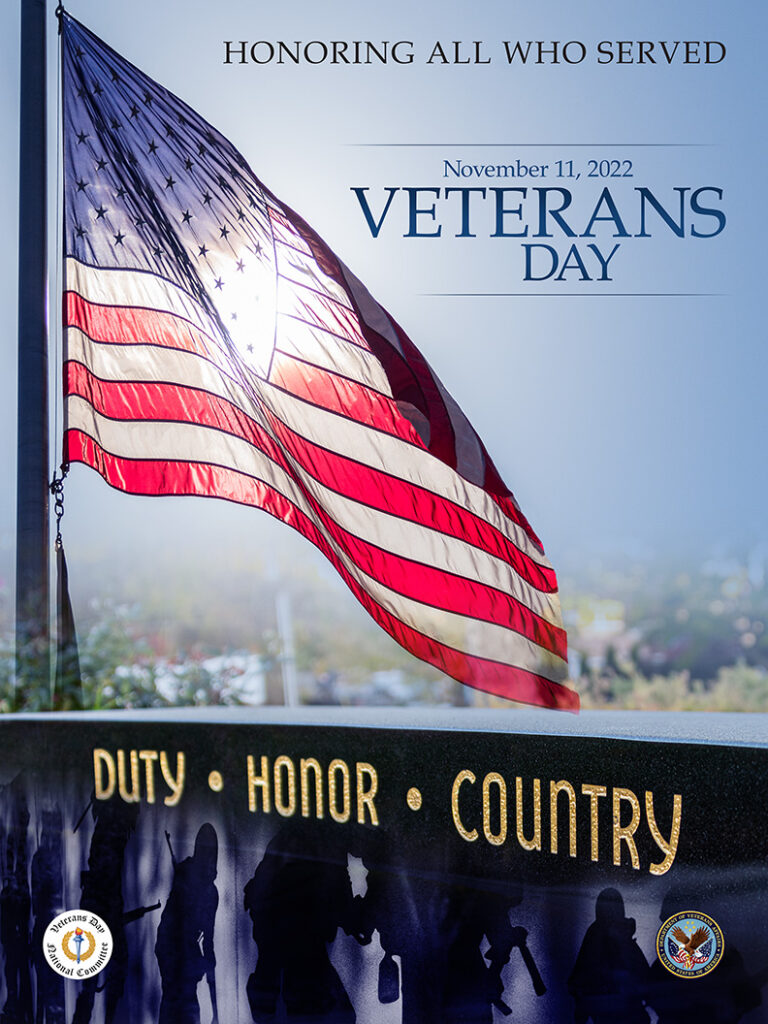 Notes:
Veterans Day, Nov. 11, is a day when we pay our respects to those who have served our country in the armed forces. Nov. 11 is the anniversary of the signing of the Armistice that ended World War I. In 1954, Armistice Day was renamed Veterans Day to honor all veterans of all wars.
Wharton-Wesley UMC on Thursday, Nov. 10, bid farewell to another military veteran, Alonzo Leroy Waters, the church's longest-serving male member. He was 101 and served overseas in the all-black, segregated 92nd Infantry Division during WWII. He joined Wharton-Wesley UMC in 1952 and served as a leader of the Trustee Board, Family Ministries, UM Men and other ministries.