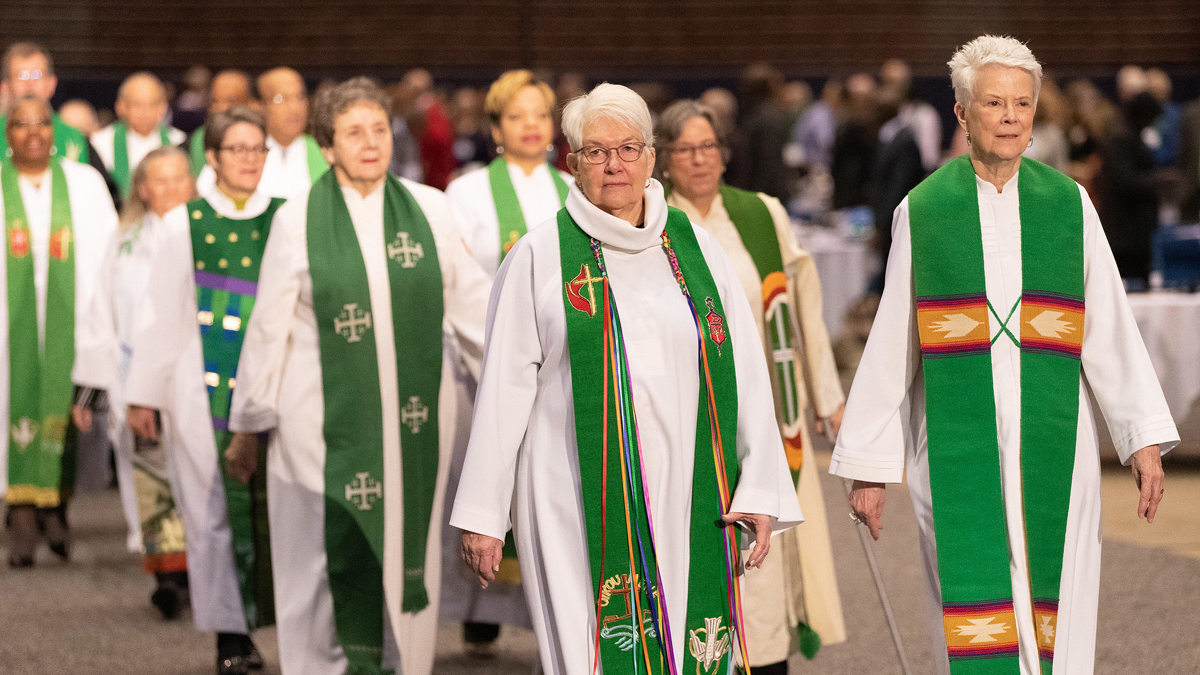 Starting Sept 1, United Methodist bishops across the United States will take on additional work as some of their colleagues retire.
With the second pandemic-caused delay of General Conference, the Council of Bishops also has postponed the jurisdictional conferences that elect U.S. episcopal leaders. The five U.S. jurisdictional conferences are now scheduled for Nov. 2-4, 2022, with central conference elections in Europe, Africa and the Philippines to follow.
General Conference, The United Methodist Church's top lawmaking assembly now scheduled for next year, sets the denominational budget and thus the number of bishops.
In the meantime, 11 U.S. bishops who already postponed their retirement after General Conference's first delay are stepping down or taking on new roles as they bump up against the denomination's age requirements for bishops to retire. Two have already taken new roles with the Council of Bishops. Of the other retirements, six take effect Sept. 1, one on Oct. 1 and two on Jan. 1, 2022.
That leaves other bishops to take on interim roles. Five bishops who planned to retire also have agreed to stay on.
Bishops, in consultation with their episcopacy committees, have made plans to provide interim episcopal supervision. The Council of Bishops approved each jurisdiction's plans.
Active bishops who take on more work do not receive additional pay. The board of the General Council on Finance and Administration sets the compensation for all bishops. Retired bishops who take on interim roles receive the difference between the retired bishop's pension amount and a bishop's current salary level. The GCFA board has kept bishops' pay flat since 2019.
The result is that as some bishops step down and other bishops take on expanded assignments, they are also shoring up the financially strapped Episcopal Fund that supports bishops' work.
The bishops also will be leading in a time of great uncertainty. The coming General Conference faces multiple proposals to split the denomination after decades of debate about the status of LGBTQ people in church life.