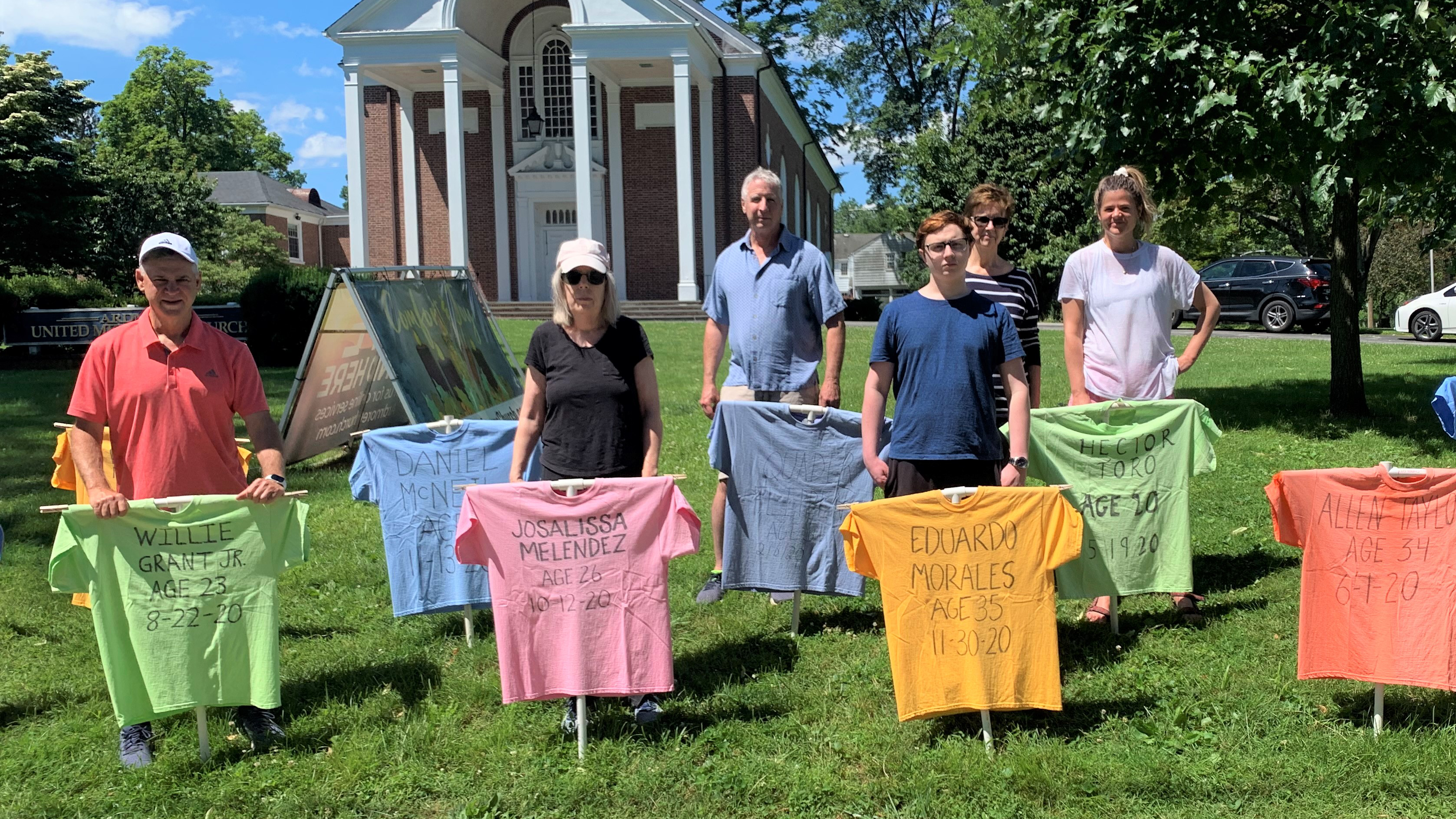 According to the Philadelphia gun violence and prevention report, there were at least 896 nonfatal and 247 fatal shootings this year as of July 7, including 224 people shot just last month. That is an increase of more than 34% at this point in 2020.
It is a national crisis in many cities, but the cracked bell tolls loudest for us in "The City of Brotherly Love."

In May District Attorney Larry Krasner's office reported that only 20% of the homicides had resulted in arrests. Police Commissioner Danielle Outlaw says reducing crime is not just a job for police, but the community has to be involved. That will require more trust between residents and police that can lead to information about incidents and assailants, more arrests and possibly more intervention to avert future violent crimes.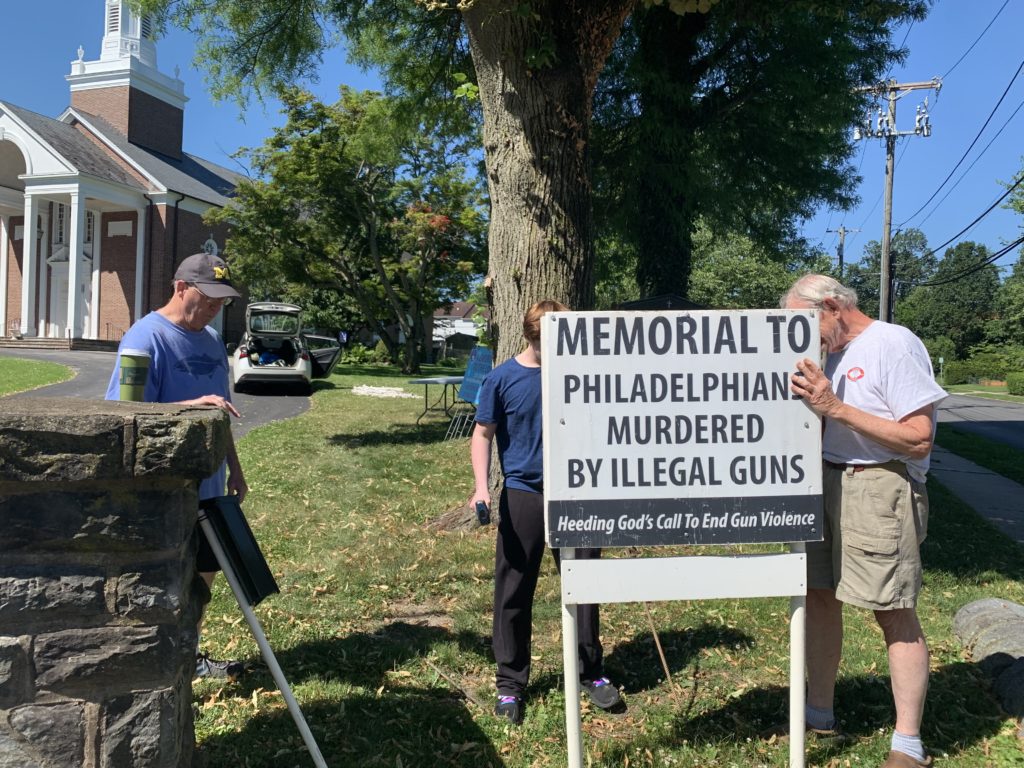 Like many living in the communities hit hard by gun violence, Outlaw is hopeful that things will start to turn around. "There will always be hope. We will not live in fear," she said. "This will turn around because we are starting to see more and more people come together in solidarity. They are speaking up for their neighborhoods and saying, 'No, this is not going to happen here.'"
Community involvement must also include houses of faith, many believe. And some concerned church leaders and clergy groups are stepping up. The Black Clergy of Philadelphia and Vicinity produced a plan joined others in calling for increased city funding for grassroots anti-violence groups and city schools, and the appointment of a "czar" to address ways to curb the violence.
The group also urged black churches to offer prayer vigils in their communities April 23; and one of its leaders, the Rev. Gregory Holston, who works for Krasner's office, led one at Janes Memorial UMC. (See "Seeking gun violence remedies, policing reforms.") Bishop Peggy Johnson and other conference leaders joined church and community leaders there in extended prayer.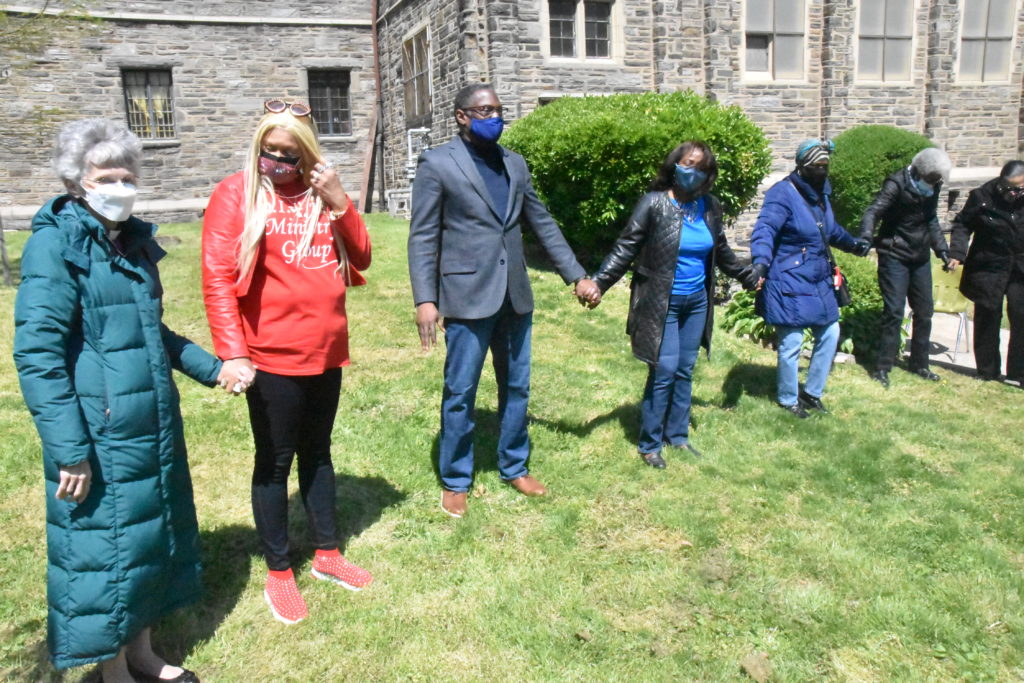 Philadelphia Mayor Jim Kenney and the City Council responded to the cry for increased funding to fight gun violence by reaching a budget deal with that will add $68 million for anti-violence efforts, for a total of $155 million, a plan that was applauded by clergy and lawmakers.
The Inter-Faith Social Change Movement is another neighborhood group dedicated to combating the surge in violence. Led by Minister Steven Robinson, they work with paroled offenders and are creating career programs for children as young as elementary school age.
Robinson observes that faith communities have historically been among the most effective agents of social change; but he said "combating gun violence requires a multi-faith, coalition-centered approach."
A third group that has reached out broadly to work with various faith groups, including United Methodists, is Heeding God's Call to End Gun Violence, founded in 2009 and led by Bryan Miller. They work with faith communities in the city and suburbs, cosponsoring prayer vigil marches and traveling T-shirt memorials on the lawns of houses of worship, all to draw attention to the deadly crisis and to support advocacy for effective government responses.
Miller calls the vivid t-shirt displays "colorful graveyards" because they memorialize the many murder victims whose names are inscribed on the colorful shirts.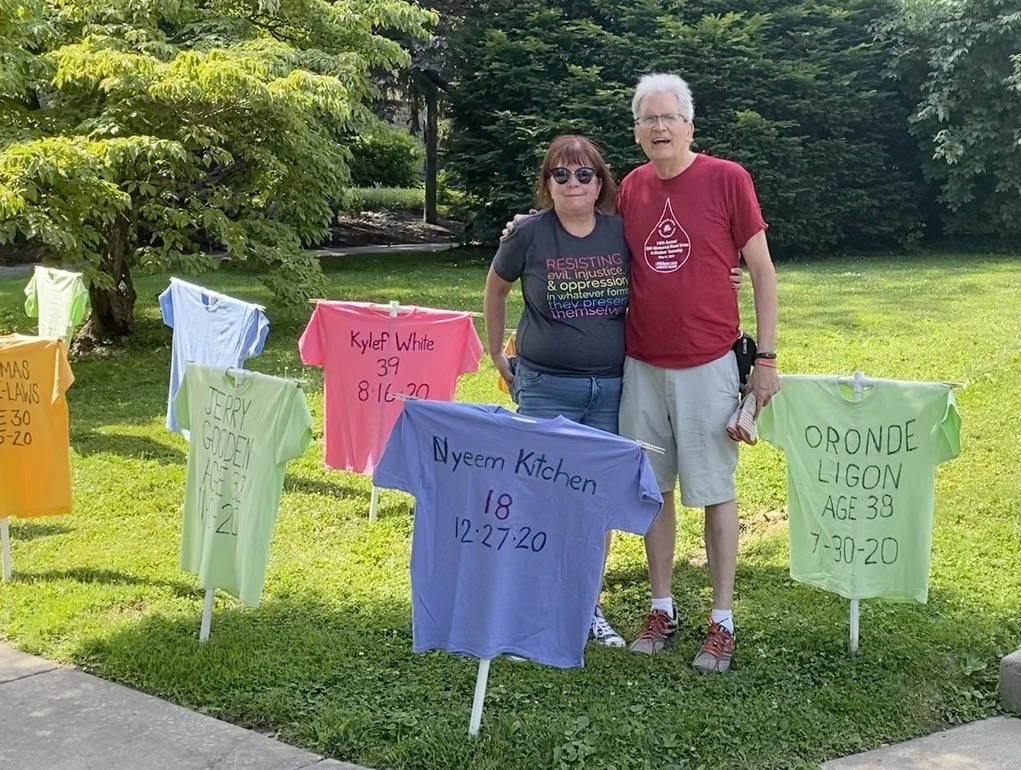 "The Philadelphia faith community has until recently not been appropriately active about gun violence," said Miller. "There may be a lot of praying on Sundays and talk, but in terms of grassroots actions in neighborhoods and action to change laws, there hasn't been enough of it. That's changing, however."
But some United Methodist churches in and around Philadelphia have hosted memorials and participated in marches and protests against illegal gun purchases. NEWSpirit has covered past t-shirt memorials and rallies at First UMC Germantown and Emmanuel UMC in Philadelphia. Recently, two suburban churches, Ardmore UMC and St. Luke UMC in Bryn Mawr, participated in the movement.
"We had our display up for about two weeks (until July 6) and participated in a June 27 vigil and walk past houses of faith in Lower Merion," said the Rev. Timothy Thomson-Hohl, Ardmore's lead pastor, who served on the planning committee.
"Hand-gun violence is a scourge on our society," he explained. "Though we are in the suburbs, Lower Merion Township, we share many identity issues. In many ways, we are one community. Bringing awareness to the rampant proliferation of guns, straw purchases and violence as a means to resolve conflict are things that need to be addressed."
St. Luke UMC members erected their t-shirt memorial on Gun Violence Awareness Day in Lower Merion, June 27, and when they celebrated the Rev. David Tatgenhorst's 25th anniversary as the lead pastor there.
"The work with Heeding God's Call was an important part of my time at St. Luke; so it felt appropriate to have them there during that time," he said.
"The Memorial to the Lost, especially in our visible location, is such a powerful public witness to building the Beloved Community," said the Rev. Joanne Miles, Deacon for Social Justice Ministries at St. Luke UMC. She served as Heeding God's Call's treasurer for several years. "I wake up daily and hear the lives lost to gun violence the night before. Daily. This memorial allows each of the victims' names, including one as young as 12, to be seen.
"We need better, more sensible gun legislation, and we as faith communities need to join together in saying "Enough is enough."
For more information read Religion News Service's July 1 article (a key source for much of this article): "How Philadelphia's reform DA is teaming with clergy to tackle rising gun violence." See also Mapping Philadelphia's Gun Violence Crisis.
Is your church doing or planning any activities to raise awareness and support for nonviolence and to be a witness for peace and community action during the gun violence crisis?
One church, Wesley UMC in Bethlehem is planning a 24-hour fast and prayer vigil from July 18-19. Members will begin their fast and vigil at 11 PM on Sunday, July 18, and end at 11 PM on Monday, July 19. Some will take turns gathering at the church to pray throughout this period.
Chris Foster and Sue Kiefner will lead the effort. Both were inspired to suggest this witness by their participation in the Eastern PA Conference's weekly, half-hour Prayer Meetings every Tuesday at noon. They invited other churches and groups to join them in the fast and prayer vigil or to plan others.