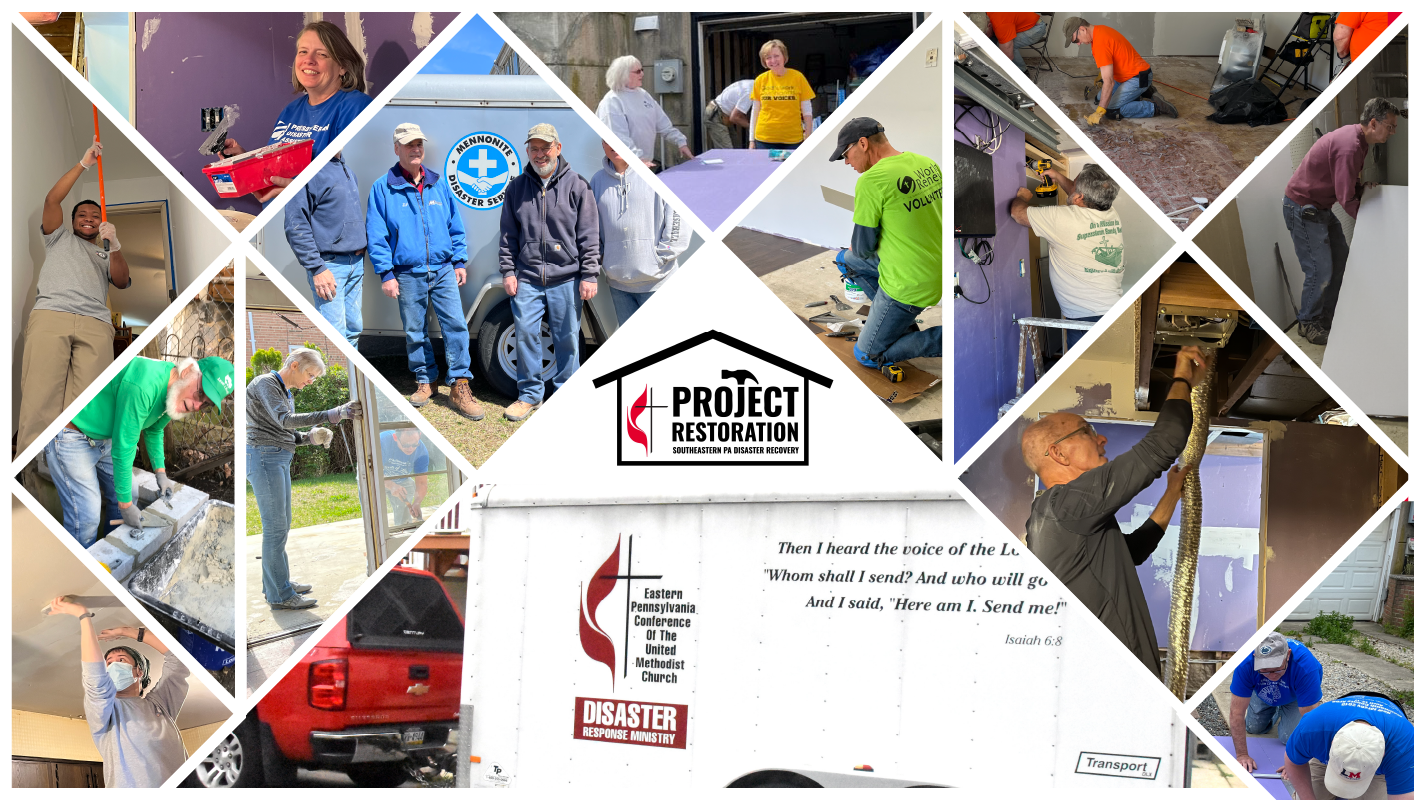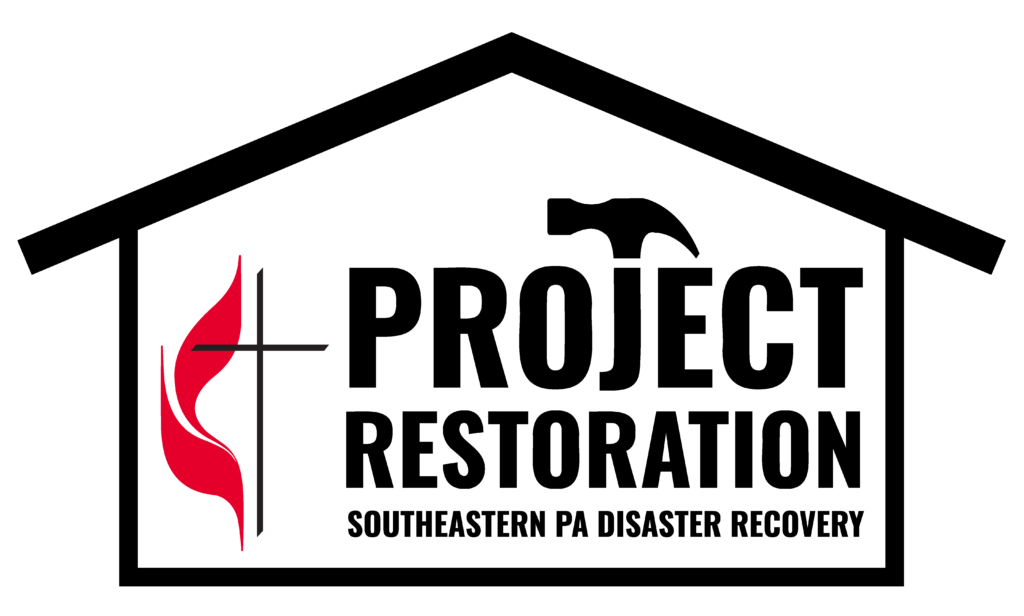 As the EPA Conference increases its support to survivors of devastating storms spawned by Hurricanes Ida in 2021 and Isaias in 2020, the UMC's disaster relief agency is increasing its support of our ongoing efforts. UMCOR (the UM Committee on Relief) has raised Project Restoration's total grant to $673,383, including its original $417,737 grant for 2022 and an additional $255,646 for 2023. And along with the funds has come some important lessons about disaster recovery.
UMCOR is giving the conference additional time to spend its 2022 funds, due to its slow access to FEMA information in researching home repair and case management needs and initial challenges in recruiting volunteer work teams. The UM Global Ministries-sponsored relief agency also approved last week the requested quarter-million-dollar grant extension, as EPA prepares to take on new disaster recovery responsibilities in 2023. The Rev. Greg Ellis, an EPA Deacon on UMCOR's staff, signed the agency's approval letter.
"We have been able to make significant impact in the lives of survivors that we connected with," said Denise Shelton, Project Restoration Disaster Recovery Director. "While we wish that there had been more connections made, we are happy with the progress.
"There have been many lessons learned about the process of disaster recovery and the partnerships formed along the way," she explained. "We have learned to appreciate our partner organizations' perspectives and experience. Our team has learned and continues to gain insight into the recovery process."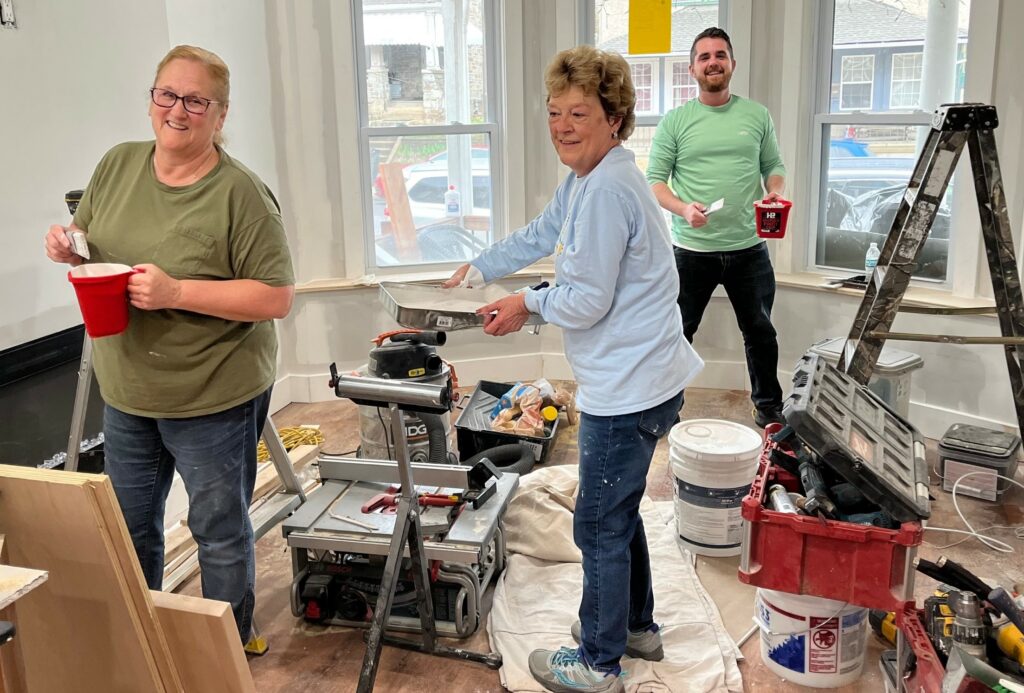 Shelton said the biggest lesson is how challenging it is to navigate recovery as a survivor. "I have no idea how some recover without assistance. This is our full-time job.  We have a team that spends all day learning and accessing services available to aid the survivors we help.  Those who recover on their own are doing so while living their day-to-day lives—while raising children, working their own jobs, providing care for loved ones, and just getting through the day.  This process is convoluted and confusing.  I applaud those who navigate it with no training or expertise."
Working alongside Shelton are Daniel Jeffers, who teaches and supervises work teams as construction project manager, and the Rev. Allen Keller, case manager. Project Restoration is part of EPA's Connectional Ministries unit.
While the team has worked this year mostly at Otterbein UMC in Mont Clare, and among homes in Downingtown, Coatesville and Eastwick, more time is needed to "process outreach needs in those and other communities," Shelton said. Still, the project may soon shift some of its attention to Ida survivors in Philadelphia, working as part of the Southeastern Pennsylvania VOAD (Volunteer Organizations Active in Disaster).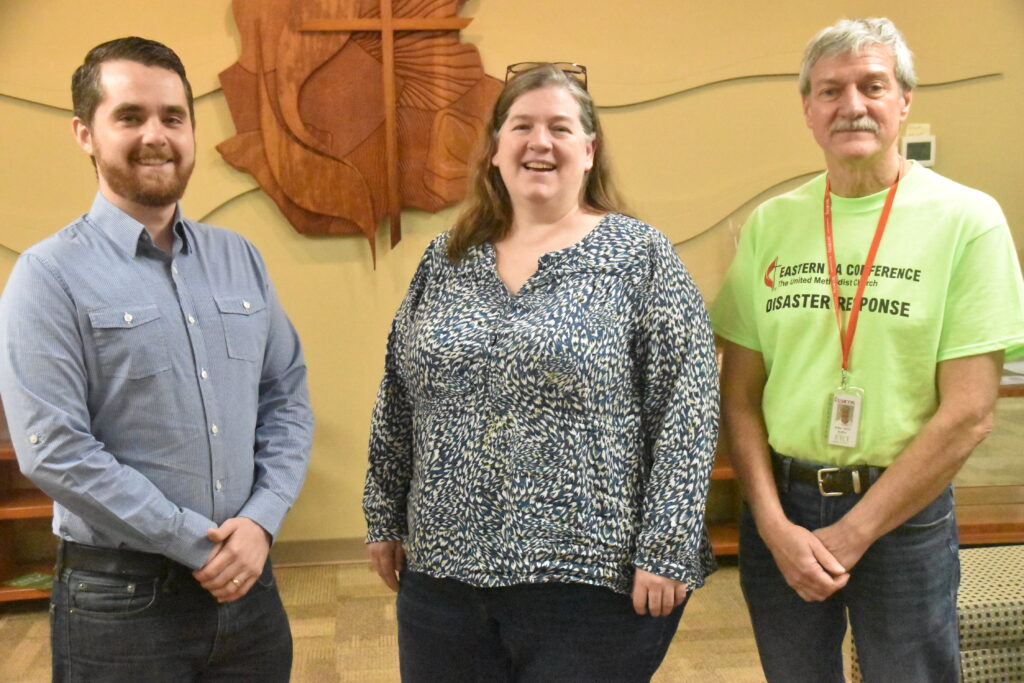 Survivors' needs there have yet to be clearly identified and assigned, especially among "vulnerable populations." But the additional funding is due to the expectations of more work yet to come. "The outreach effort is an ongoing process that we seek new avenues for daily," said Shelton.
Nonetheless, Shelton appreciates UMCOR's support. "They have provided great mentorship and training from day one. The Case Management Training created the core and foundation for all our efforts and approaches that followed.
"While our team was new to the disaster recovery approach, the training from UMCOR and the support that followed positioned us to aid survivors correctly," said the project director. "We've even been able to guide others who were not as fortunate to receive the training we did. Additionally, when questions or difficult cases arise, the team from UMCOR is always there with a clarifying explanation and skilled response."
The Rev. Dawn Taylor-Storm, Director of EPA's Connectional Ministries, is also grateful for UMCOR's support and EPA's Project Restoration team. "I thank God for the deep joy felt across EPA in our ability to continue the work of restoration," she said. "God has exceeded all of our expectations (God always does this) through UMCOR's abiding faithfulness and guidance that has enabled EPA to position ourselves as a key leader in the disaster response community."
Note: Project Restoration has also received $44,151 from generous EPA congregations, plus additional donations, including $6,500 in Dewees Grants, $10,000 from a Mount Gretna Grant and $20,000 from the Chester County Community Foundation Grant.
Project Restoration will announce soon dates and sites for volunteer work teams needed in 2023. Learn more and use either of the two sign-up forms to register as individual or groups: