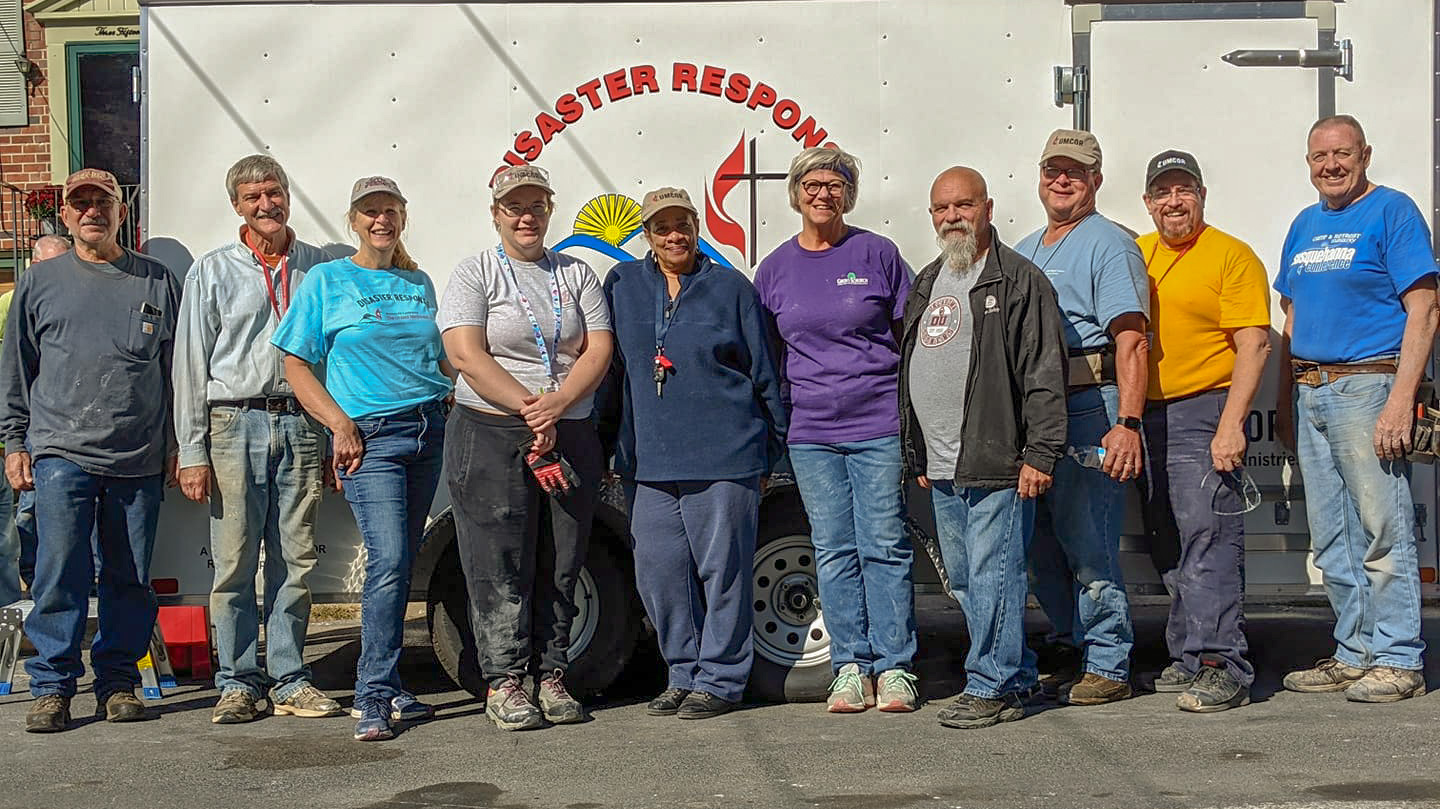 Project Restoration is fully staffed and doing needs assessments, building strategic partnerships, finding resources and recruiting volunteers to help residents recover from the severe damages—physical, financial and emotional—wreaked by floods caused by recent hurricanes.
The three staff members—Denise Shelton, director; the Rev. Allen Keller, case manager; and Daniel Jeffers, construction project manager—are gearing up to fulfill an ambitious list of goals this year. That includes working with 55 families in need of restoration by providing case management. "In cases that require home repair we will directly oversee and organize volunteers to complete the rebuild projects," said Shelton.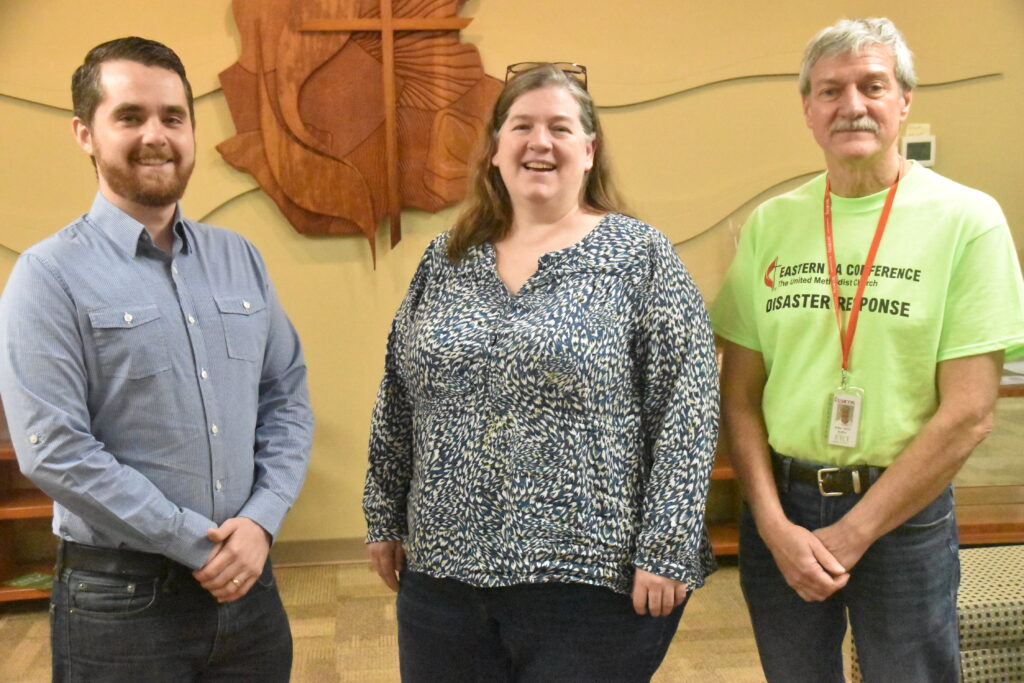 Their work is funded mostly by a $417,000 grant received from UMCOR in December, along with generous donations by individuals and churches. But while additional funds are needed, the more urgent need now is volunteers, with various skills or even unskilled, who can devote time during the week and on weekends, starting this spring and throughout the year.
Volunteers who are willing and able to help can register, indicating their availability and skills, by using either of two Google Docs sign-up forms—one for individuals and another for groups. Their labors of love may include drywall installation, painting and repair or installation of floors, doors and windows.
Shelton, who became the project's director Feb. 15, is learning systems and forging helpful connections in the multilevel disaster response services community. Meanwhile, she is assessing dire needs in flood-damaged communities, including Eastwick, Downingtown, Mont Clare and Coatesville. She will dispatch a few small groups to Coatesville in April, with other communities soon to follow.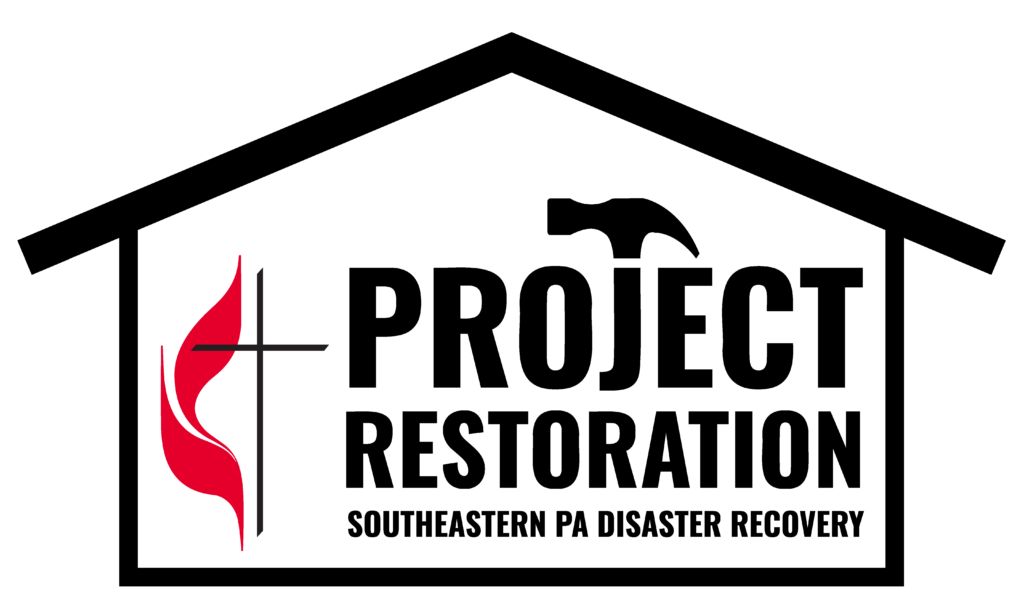 Meanwhile, Keller began in March contacting survivors whose homes are in disrepair and who have unmet needs and may be still displaced from their homes. He is guiding them to resources to address their needs and helping them plan and implement steps toward their recovery.
And Jeffers will assess home repair needs and provide plans and oversight to help volunteers effectively restore homes to livable condition. Those volunteers may soon be wearing Project Restoration's new logo on t-shirts, as a symbol of EPA's goals and collaborative work with churches, work teams and communities.
"Right now we are coordinating with several agencies to find survivors who still have unmet needs," said Shelton. "Each community we are working in has its own unique set of circumstances, as does each survivor; and we are assessing how best to help—whether that means assisting other groups already in place or taking a lead role in case management.
"When we started this project we expected every case to require home repair," she explained "But while there are many survivors that we will assist with rebuilding projects, there are many others that our case manager will help in other ways, connecting them with aid that already exists but they may be unaware of or not know how to navigate.
"The biggest takeaway I keep hearing is how much pain these survivors are still experiencing from these disasters," Shelton continued. "Currently, our focus is on how to best help them heal and move forward in their recovery. We do have several volunteer groups and individuals wanting to join our efforts, but we need more volunteers to assist with hands-on rebuilding work sites and various other organizational tasks."