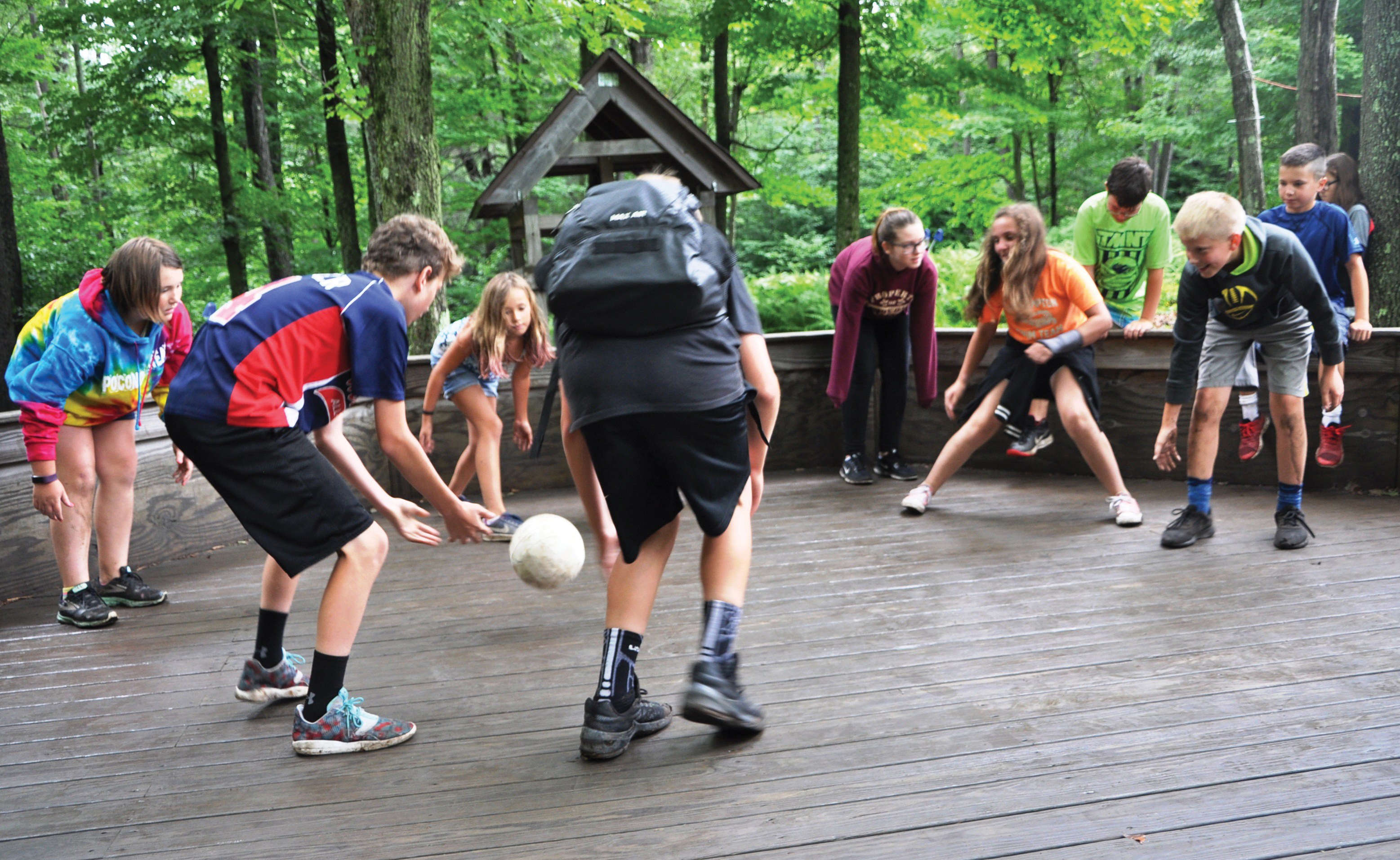 Summer Camp 2018 offer­­ed up to nine weeks of exciting, life-changing adventures for several thousand young minds, bodies and souls at all four of the Eastern PA Conference's Camp & Retreat Centers.
Gretna Glen drew 1,267 campers, while Innabah increased its attendance to 523, 40 more than 2017. Pocono Plateau and Carson-Simpson Christian Farm will likely report similar numbers.
In addition, there were many dozens of staff, counselors and volunteers whose lives were also impacted by their work together and their care for so many impressionable children and youth experiencing God's love through nature and nurture.
Gretna Glen shared feedback from some parents in a recent newsletter:
"My girls love camp. They feel God's grace, love, and acceptance through their wonderful counselors every year."
"My children have met so many great Christian role models who have helped them to see that Christians come in all ages, sizes, shapes, and colors. I think that they are happier and more confident because of their camp experiences."
"My children are impacted at camp by continuing to find grace with others – being grouped with strangers and learning how to manage individual idiosyncrasies."
While young campers provided similar answers about the life-lessons they learned and the fun and educational activities they enjoyed, probably most telling was one child's discovery that, "God loves me even more than I thought."
In daily Bible studies, devotions and conversations, three of the camps explored the theme "Beyond Belief: The Universe of God." They helped young campers appreciate the presence of God in nature, in themselves and in their relationships with others.
"This theme gave campers and staff opportunities to ask challenging questions within our faith," said Gretna Glen program manager Mike Barker. "We might not understand everything in our faith journey. But understanding that we always have more than enough with God can go a long way in the minds of campers."
Each year young campers at Carson-Simpson Farm raise funds in its annual give-back program to help others who have less. This summer they raised funds for disaster relief in Puerto Rico, particularly for Methodist Church-owned Camp Corson, which was heavily damaged by Hurricane Maria in 2017.
Meanwhile, from the wilderness to the water and every setting in-between, fun and fellowship filled each day's agenda. Enjoy some of these scenes of summer camp, remembering that each picture is worth a thousand smiles.