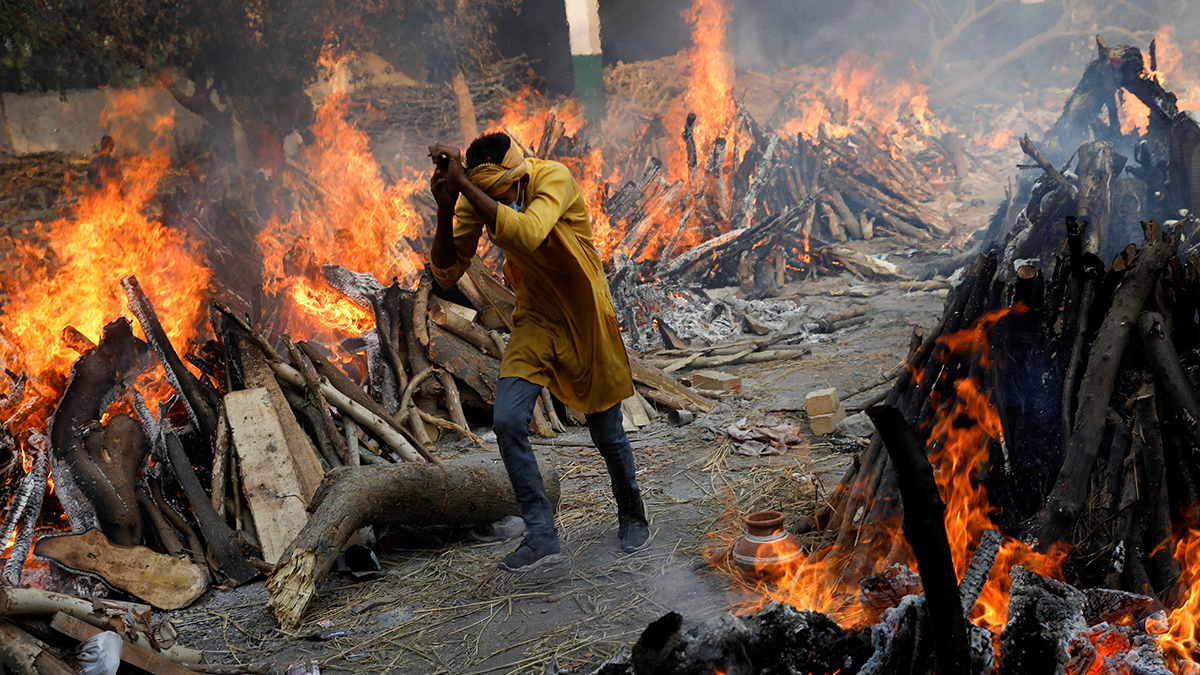 The United Methodist Committee on Relief will assist two partners in India to provide ventilators, hospital beds, money and more to help combat the dire COVID-19 crisis there.
"The COVID-19 pandemic continues to challenge the capacities of national and global health systems, as it has for more than a year, and to call upon providers of humanitarian assistance, such as United Methodist Committee on Relief, to be steadfast in compassionate response," said Roland Fernandes, top executive of UMCOR and its parent agency, the United Methodist Board of Global Ministries.
India is suffering more than 3,000 COVID-19 deaths per day and recording more than 300,000 new cases every 24 hours, according to The Washington Post. Relaxed restrictions and new, more virulent strains of the coronavirus have contributed to the crisis. There are shortages of ventilators, hospital beds, oxygen, medicine and other supplies.
More than 153 million COVID-19 cases have been reported worldwide, with more than 3.2 million deaths to date, according to CNN. India is second only to the U.S., with more than 20 million cases and 222,000 deaths. Five states in India — Maharashtra, Kerala, Karnataka, Tamil Nadu and Andhra Pradesh — account for more than half the deaths there.
"While we cannot set up vaccination stations, UMCOR and Global Ministries are responding in other ways such as helping partner health agencies in India to acquire emergency equipment and to deal with the expanding health threats of the virus as well as with humanitarian assistance," Fernandes said. Read More