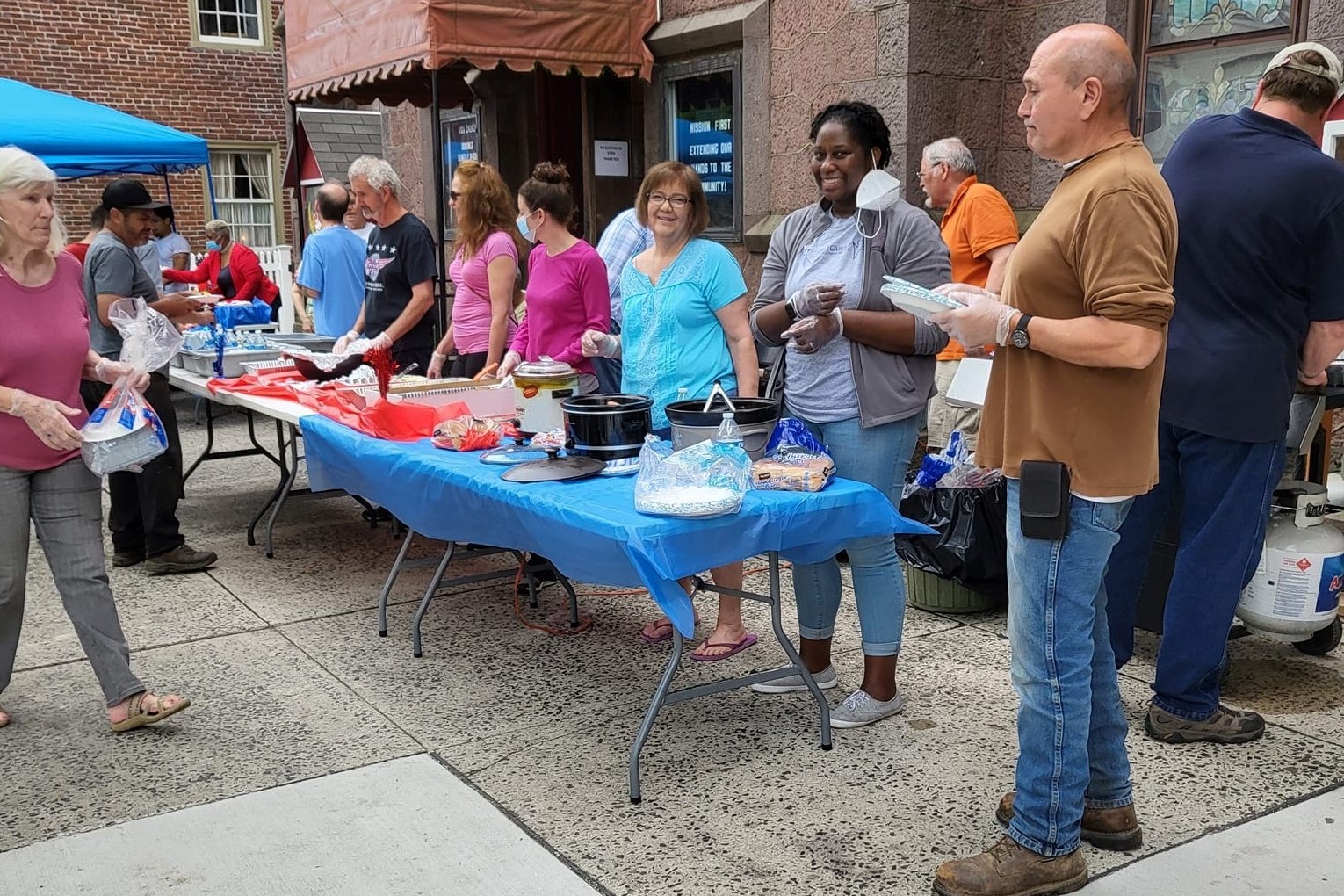 "With God, all things are possible." (Matthew 19:26) The spirit of that scripture, which inspired the 2023 Annual Conference theme Possible, is also infused into the work of both Greater New Jersey's and Eastern Pennsylvania's Advance Special Projects.
Both conferences endorse and support a variety of church and community-based projects throughout their regions that are engaged in local or global outreach. And each ministry provides much-needed assistance and encouragement to people from all walks of life.
Eastern PA Advance Special Projects

Eastern PA Conference members and churches support Advance Special projects like Cokesbury Summer Reading and Lunch Program in Marcus Hook. Its mission is to fight illiteracy, poverty and food insecurity through its free summer reading and lunch program for children in its low-income neighborhood. Read about this ministry in Giving to Advance Specials aids ministries in need" on EPA's website.
Hazleton Enlarged Ministry has a similar goal. It provides childcare for families and offers a six-week summer camp for kids that includes games, crafts, and nutritious meals. It also supports Your Sisters' Closet, which offers women clothing and other resources to help them feel confident in themselves as they reenter the workforce.
Both the Liberia Education Project and Light of Marnie bring educational opportunities and safe learning environments to the people of Liberia, in West Africa, especially disadvantaged kids in rural areas. Additionally, Lumina serves nearly a thousand economically disadvantaged individuals in Lancaster, Pa., providing summer camps and other children's programs, clothing, nutritional food and cooking lessons, and affordable housing.
Ministry in Motion, a new EPA Advance Special project at Mother African Zoar UMC in North Philadelphia, uses a converted recreational vehicle to respond to needs of disadvantaged neighbors, delivering food, clothing and referrals for health screenings, mental health care and housing resources. For some the response most needed may be prayer, and members offer that too, along with invitations to come experience potentially life-changing ministry with Methodism's oldest historically Black congregation.
Mission First, another new EPA Advance Special project, is located at the former First UMC in downtown Pottstown, where it feeds hungry and unhoused neighbors almost daily, while also providing clothing, rent assistance, household items, an outdoor phone-charging station, and access to onsite medical services.
One finds plenty of love there in tangible forms. "Lockers of Love" provides storage space for those who need it. "Laundry Love" helps neighbors get their clothes clean at a laundromat across the street. And the "Library of Love" offers an outdoor collection of books for the taking. Read "Merged churches inspire hope through mission center" on EPA's website.
Learn about all the "2023-2024-EPA-Advance-Specials" on EPA's website.
Greater New Jersey Advance Special Projects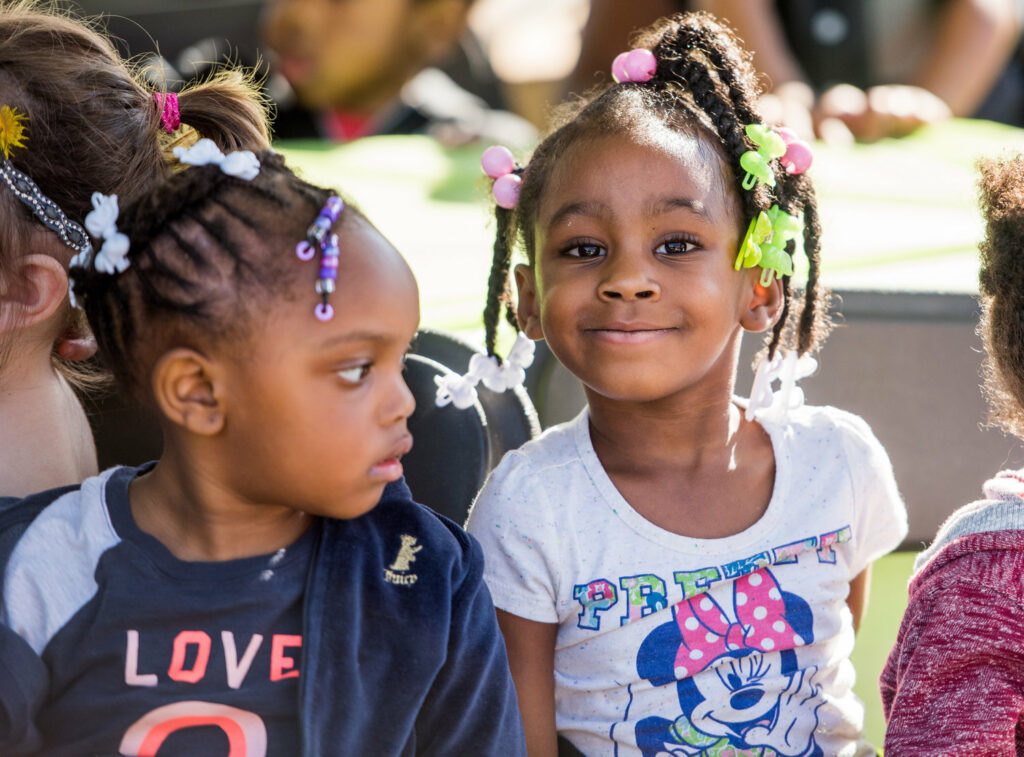 "Loving Abundantly!" That's the motto of The Neighborhood Center, a GNJ Conference Advance Special project in Camden. Their website URL proclaims "Neighborhood rising." It's part of their bold witness to the world that says, "We are working with an abundance of love to transform our community."
The Neighborhood Center, established in 1913, is also one of GNJ's 25 Hope Centers that receives special recognition and conference funding each year. It's just one of the many ways Bishop John Schol says, we can "pursue God's purpose and possibilities."
The Neighborhood Center seeks to break the cycle of poverty for young people by offering "academic, athletic and arts" programs. "Our programs provide a safe and fun space for children and teens to engage in activities that challenge them," said Michael Landis, Executive Director. "We try to drive sustainable programs that help a child aspire, achieve and be successful in school, and along the way, to learn about Christ."
Likewise, children and youth are also the focus of programs like CAMP YDP, which uses recreation and enrichment-based instruction to help young people foster relationships and engage in fun, safe, team-building activities, as they develop a sense of belonging.
Meanwhile, the Camden Urban Ministry Initiative (C.U.M.I.) provides a safe environment for youth activities, after-school care, Bible study, choir and preparation for work and careers.
Pennington School is a UMC-related college preparatory institution that nurtures students' talents and values, while also preparing them to make a positive difference in the world.
Ranch Hope/Victory House provides counseling and ministry to troubled teens to help them with behavioral treatment, spiritual wellbeing and academic development. And the Christian Outreach Project enlists youth and adult volunteers to do home repairs and improvements for neighbors in need.
Helping immigrants and people in poverty
Advance Special project First Friends of New Jersey and New York provides resources for both detained and recently released immigrants. The program supports the dignity of immigrants while they navigate the immigration enforcement system.
Meanwhile, Justice for Our Neighbors (JFON) provides immigrants with free or low-cost immigration legal services, while advocating on a variety of immigration issues.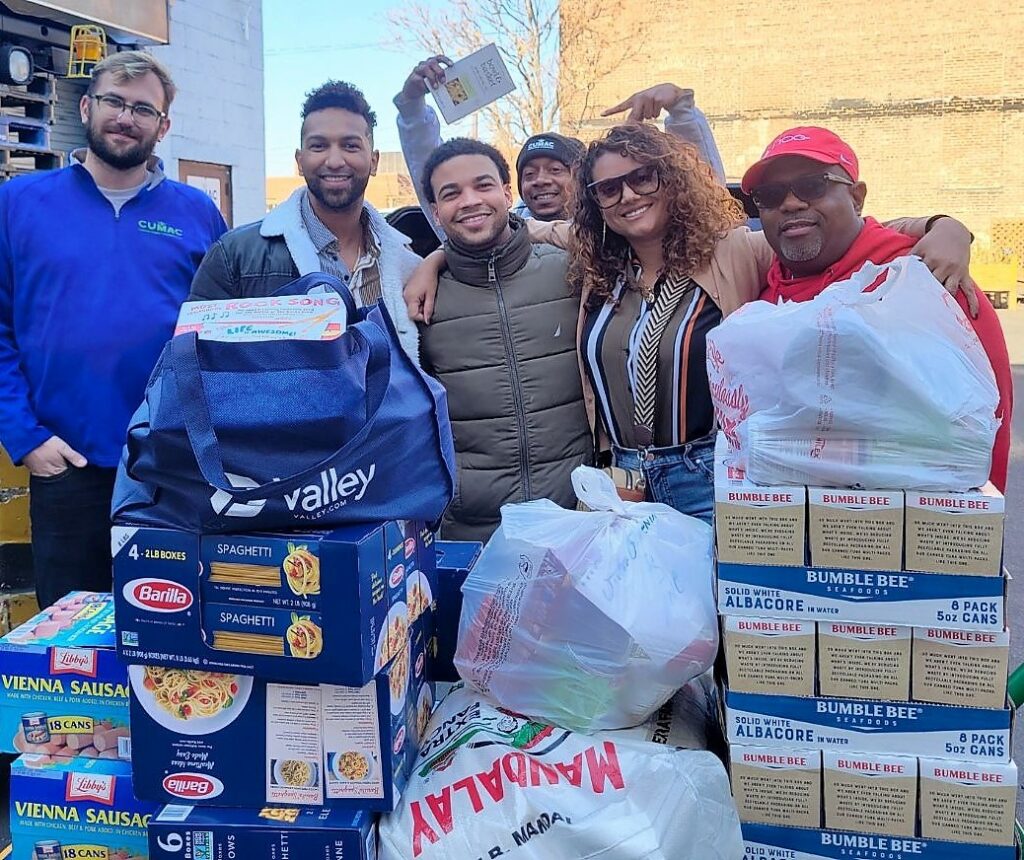 Other projects focus on alleviating food insecurity and poverty. CUMAC/ECHO (Center of United Methodist Aid to the Community Ecumenically Concerned Helping Others) runs Passaic County's largest food pantry, feeding over 3,000 people monthly. Their Depot warehouses over two million pounds of food annually to sustain approximately 40 partner feeding programs.
CUMAC/ECHO also has: a Community Closet, which offers clothing and household items; a Pathways to Work program, which imparts job skills and hands-on experience; a Place of Promise that offers housing for the unhoused; and other seasonal projects that furnish school supplies and holiday gifts for children in need.
And the Maker's Place in Trenton connects neighbors through a resource center that empowers poor and marginalized people to experience "the wide welcome of God." It seeks to cultivate relationships that can help people build bridges out of poverty and create a multiethnic and economically diverse community.
Learn about all the Greater New Jersey Advance Specials and Affiliated Organizations on the GNJ website. (https://www.gnjumc.org/advance-specials-affiliated-organizations/)