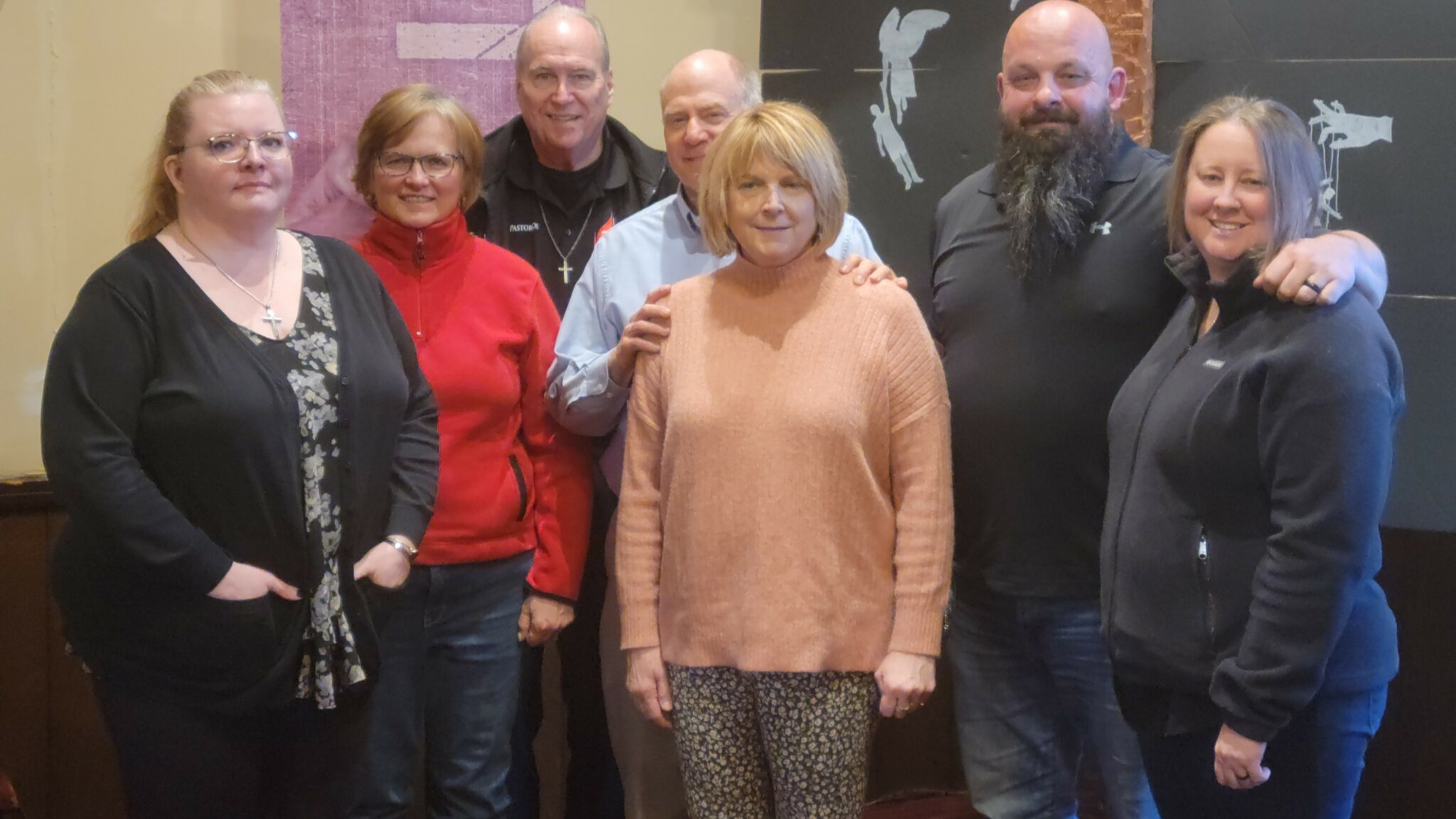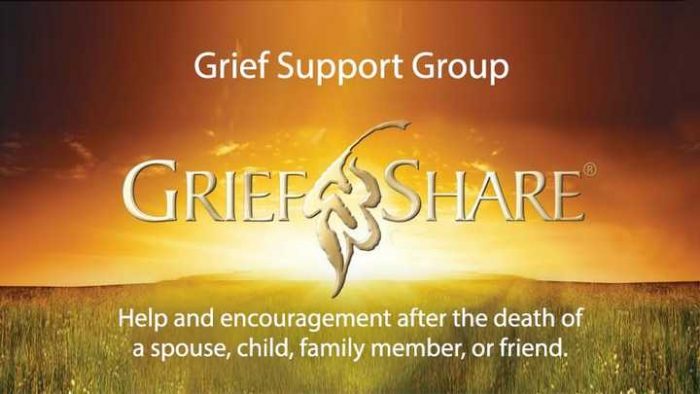 Grieving the death of a loved one can become a healing journey when shared with others, and at least two United Methodist churches in Eastern PA are helping members and neighbors to take that journey together.
Grove UMC in West Chester and Fallsington UMC are among the thousands of sponsors of GriefShare groups meeting weekly at churches and other locations around the world. Their small group ministries, using the widely valued GriefShare resource to inspire healing insights and human connection, have changed, and possibly saved, many lives burdened by loss.
Groups form and meet at these two churches—both onsite or online during the COVID pandemic— twice a year for about 13 weeks. Most begin as strangers but soon become friends, even companions on a healing journey of growth through shared grief. Together they seek peace from their pain and may even find transcendent moments of joy.
'It's exactly what I needed'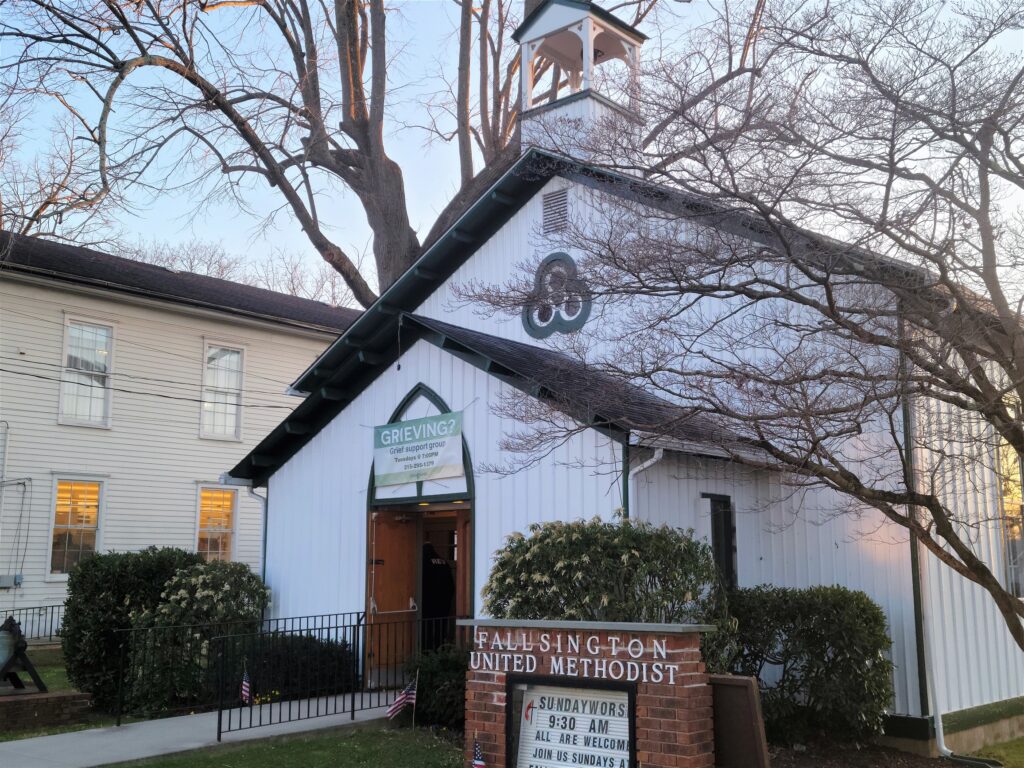 Ron and Colleen Fleming know that pain but are finding some peace after losing their son Ryan to suicide from depression in March 2021. They discovered and joined Fallsington UMC's GriefShare group last fall. After hearing about it, Colleen drove by the church and saw the banner hanging over its front door. She convinced Ron to come with her to a session.
"I wasn't ready; the pain was still razor sharp," Ron recalled. "I felt like I didn't have the chance to let things kind of settle down. But in retrospect, I'm really glad I did it, because it's exactly what I needed."
Ron and Colleen had tried to avoid feeling the full weight of their grief and to manage it separately, but it soon became real and debilitating to them.
"I've never been through anything this painful in my life," said Ron. "This probably brought me to the lowest point I've ever experienced. We've had to lose people, like my father, aunts and uncles and grandparents. But nobody should have to bury their child.
"I felt alone before," he continued. "I kind of focused all the grief on myself without really sharing, because I didn't want to—you know—I didn't want to put my burden on everybody else. I came here and I realized that everybody has this burden."
Bob and Stacy Kaucher's daughter died from COVID in a hospital in 2021. They were unable to see her as she languished on a ventilator, until it was time to make end-of-life decisions with her doctors and then plan her funeral.
"I was on a mission, handling all the hard jobs," Bob recalled. He managed the funeral arrangements, including her obituary and a remembrance video. But when all the planning and preparations and condolences ended, "it was just so overbearing."
'It starts from a good place, where it's about building trust'
Like most GriefShare participants, Bob and Stacy were initially reluctant to come and share their private grief publicly. That soon changed. "It starts from a good place, where it's about building trust in the program and in each other," Bob said. Now they are co-facilitators of the program at Fallsington UMC.
"We felt it did so much for us, that we want to give back," said Stacy. "And we're still getting so much from it as facilitators."
The GriefShare course includes compelling videos featuring helpful comments by experts— psychologists, counselors and pastors—and by people who have experienced grief and recovery. The videos also offer real-life case studies and dramatic reenactments.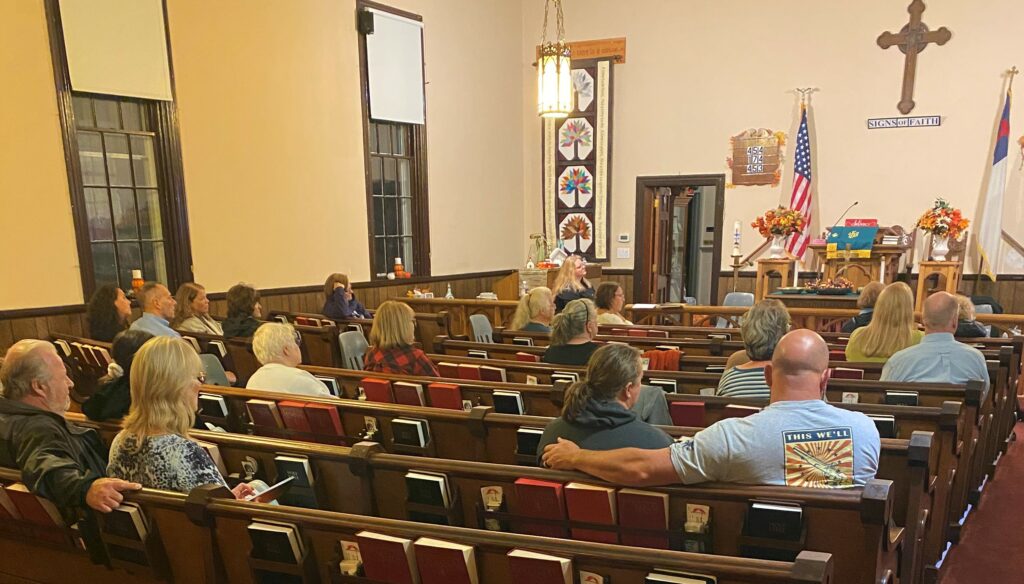 Between sessions they use the valuable workbook for personal study and reflection on the grieving process; and then they enhance their understanding through journaling.
Meanwhile, participants share their own experiences and emotions when they feel ready, generating honest, focused, supportive group discussions. That sharing is sparse at first, Bob said, clasping his hands to his chest to illustrate. But eventually people open up when they realize that sharing openly helps them and can help others, too.
Participants wrestle together with not only traumatic grief but also guilt, anger, frustration, confusion and other emotions both in themselves and in their relationships.
'What I'm feeling others are feeling'
"To be able to open up and tell about the loss of your loved one, for me, that put me in an uncomfortable spot," said Ron. "But it also made me a lot better; it kind of healed me. … It's the connection that says I'm not alone. What I'm feeling others are feeling."
"You learn how to not get stuck in your grief, but to move forward through it," added Colleen.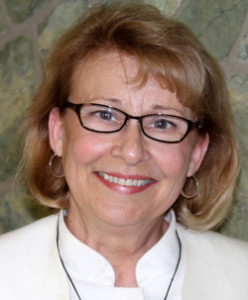 Fallsington UMC's creative, always outreaching pastor, the Rev. Joe Martin, learned about GriefShare when he heard the Rev. Lin George introduce it at a 2020 retreat for the Fellowship of Associate Members and Local Pastors. George planted the ministry at Grove UMC in 2014, a year after becoming associate pastor there, because the congregation had suffered many deaths and wanted her to start a bereavement ministry.
"I think we had 20 deaths in my first year and maybe 19 in my second year," she recalled. But her desire was to provide the ministry to both the church and its community. Indeed, most participants there, like at Fallsington, do come from the community. And also similarly, her co-facilitators have come from the program itself, inspired by its impact on their own lives.
When Martin brought back the idea of starting a GriefShare ministry at Fallsington, he found a motivated and available leader in Marie Ullested. She had recently lost her husband. Then she lost her job due to COVID.
"It was a double gut-punch," she said. "I felt so alone at first; but soon it became so clear to me that I'm not alone. That God is taking care of me."
Marie had participated in a small GriefShare group that had met only online due to the pandemic. Despite the limitations, she found it beneficial and wanted to start one at Fallsington. That's when Martin approached her, before he even knew of her involvement in GriefShare—a coincidence or perhaps something more.
Marie's job loss became a mixed blessing when she decided to use her time to get the GriefShare group started. "Suddenly, it became my life, my job," she said. And she is grateful for this ongoing small-group ministry, especially now that she is able to join in meetings onsite again.
Introducing non-members to the church
And the ministry is bearing additional fruit in introducing non-members to the church.
Both the Flemings and the Kauchers said they were not involved in any church before but felt a strong sense of love, acceptance and communal spirituality at Fallsington UMC when they came there for GriefShare. It's a feeling generated by its pastor and members.
Ron and Colleen Fleming felt it so much that they recently joined the church. And Bob Kaucher, who described himself as an agnostic, intimated that when he came in one night and sat in a pew he was surprised to hear an inner voice say to him, "Stay here."
"We tell people that if you know somebody who's lost a loved one and needs help with their suffering, try to get them to come to GriefShare," said Joe Martin. "We truly care for one another, and people understand that once they get to feel the love we have for each other here. That's the great thing about this church. People truly love and care about the wellbeing of everybody."
Want to know more about GriefShare… and find locations in your community? Visit their website at https://www.griefshare.org/. Also, contact the Rev. Joe Martin at jomartplayer@aol.com or the Rev. Lin George at pastor.lin.george@gmail.com. Read more about Grove UMC's GriefShare ministry in a follow-up article to be published on our website soon.