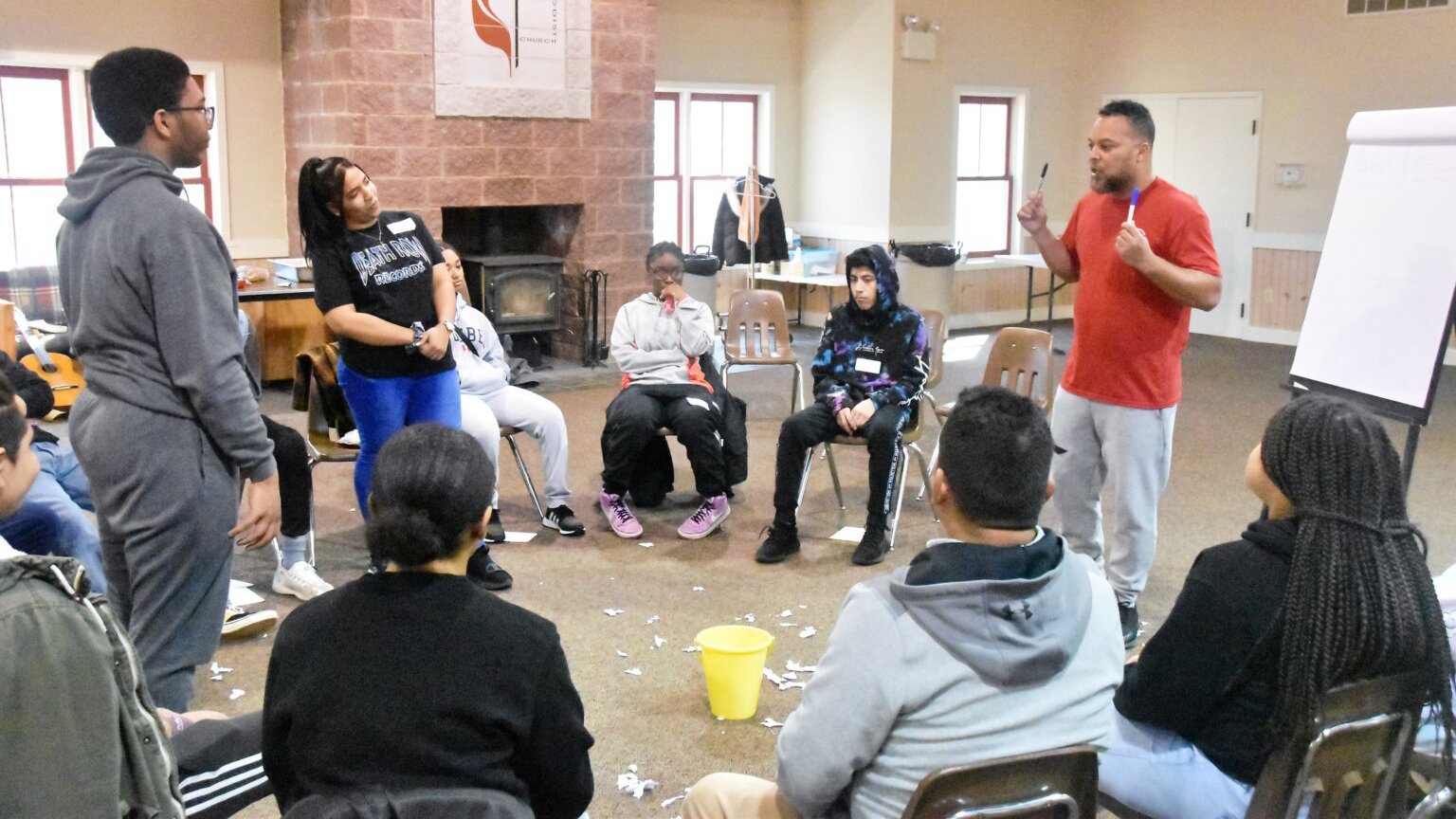 "Black, brown, black, brown, black, brown." That's how the Rev. Will Brawner instructed the youth at the Black and Brown Youth Retreat, April 1-3, to sit in chairs encircling Gretna Glen Camp & Retreat Center's largest meeting room. He mixed them up throughout the event—nearly 50 African American and Latino/Latinx youth and some young adults—so they would learn to see one another more closely.
That was one of three goals for the first-time cross-cultural retreat. The others were for attendees to learn to see themselves more closely and to learn how God sees them.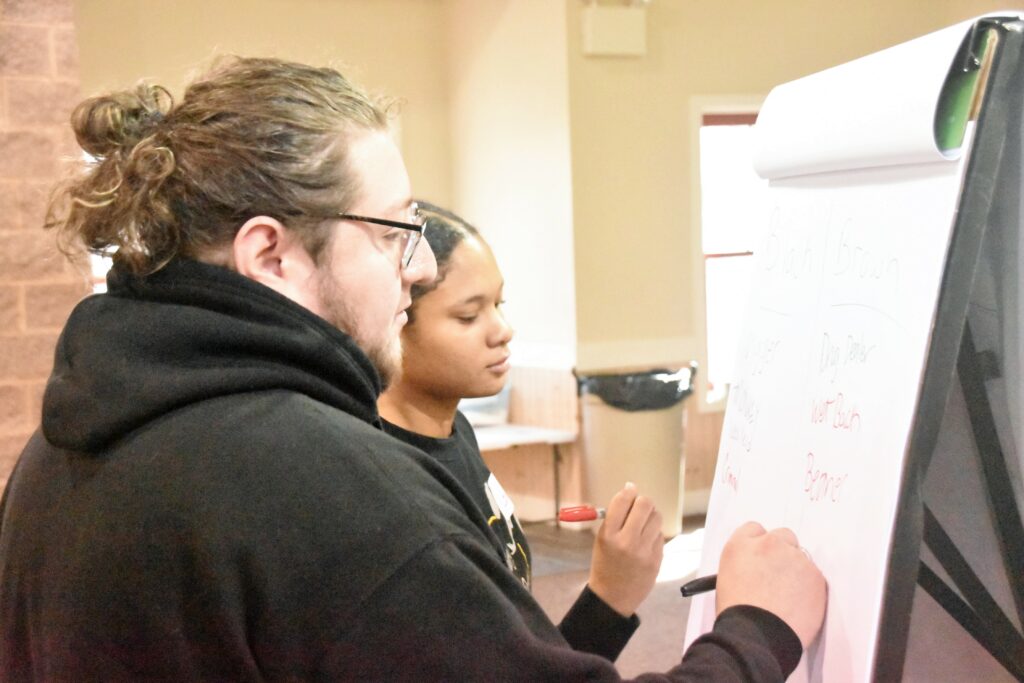 "Who Am I?" the Rev. Irving Cotto told the young people to ask themselves in his morning devotional, evoking thoughts of their families, cultures, traditions and how they are regarded by mainstream society. Cotto is outgoing co-president of the Eastern PA Conference Latino Commission.
Indeed, much of the retreat focused on identity and self-understanding. Brawner, EPA's coordinator of Youth and Young Adult Ministries, pushed the reluctant youth to first write typical epithets and derogatory stereotypes of their racial/ethnic groups on an easel pad and then to write affirmative attributes on another page. They then discussed the very questions Jesus asked his disciples: "Who do others say I am" and "Who do you say I am." (Matthew 16:13,15). They then tore up the pages with the negative statements and discarded the scraps in a wastebasket.
"There's power in your words, especially in your prayers," said Brawner, "but you must find your identity in how God sees you, not how others see you; and you should make yourselves available to be used by God to your fullest potential."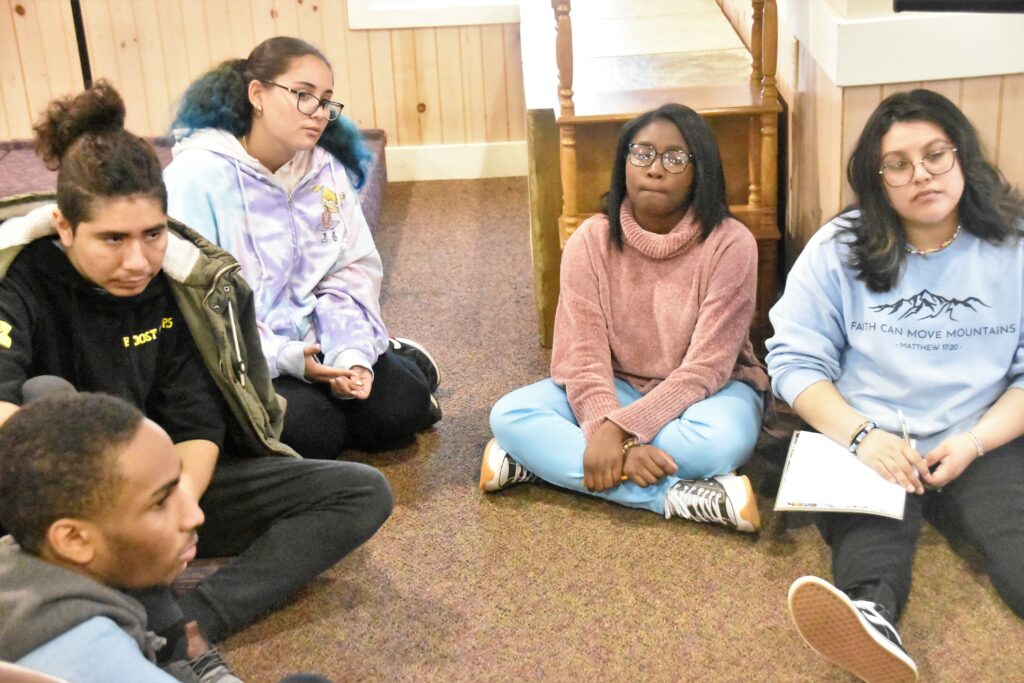 The retreat also focused on the need for spiritual revival among young people, engaging them in Bible study, prayer, small-group dialogues, music, worship and preaching. The Psalms and Bible stories like David's preparation to defeat Goliath emphasized their reliance on God for strength, courage, wisdom and mercy.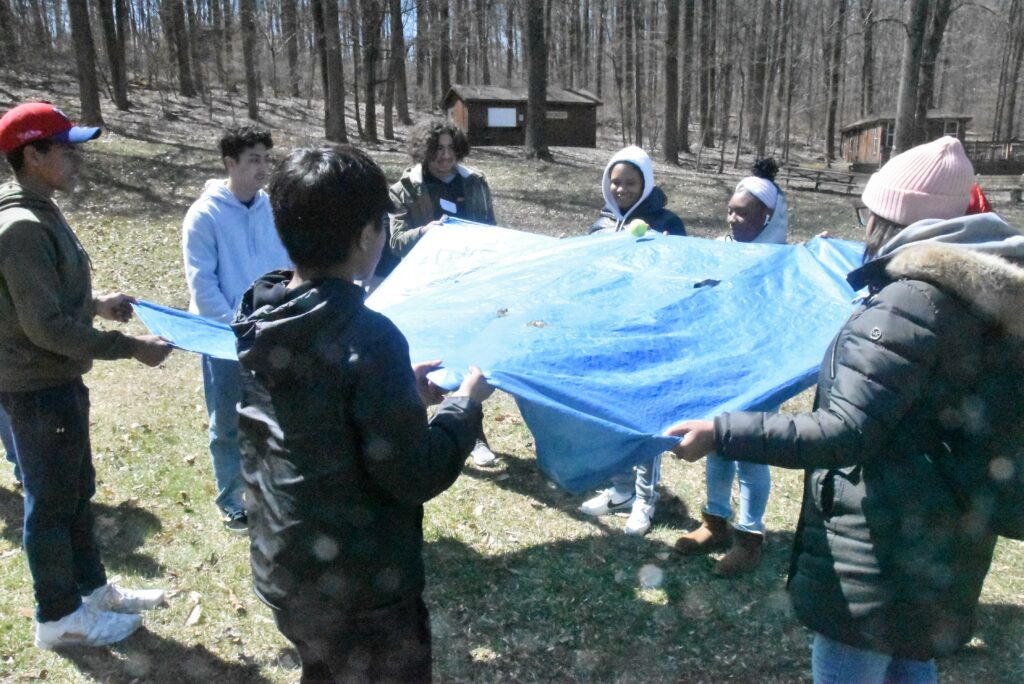 Throughout the weekend, the young people, mostly from Black and Latino churches, talked about their cultures and their lives. They were challenged in creative team-building and trust-building exercises led by Gretna Glen staff; and they enjoyed a campfire, conversation, recreation and meals together. They also reported often to the gathering on what they were learning and feeling.
"This was something different; you don't always get this close to different people for this long a time," said Ayanna Melendez, a friendly 10th-grader from Holy Spirit UMC in Philadelphia. "We're not all the same, but we're not all that different . We're actually more alike than we might think, and that's so important."
"We need to be the ones that cross these lines between us," added Aixa Preston, another 10th-grader from New Creation UMC in Lancaster. "I come here every summer (for Latino Week Camp in July); but I've never done anything like this. It's been one of the best experiences of my life."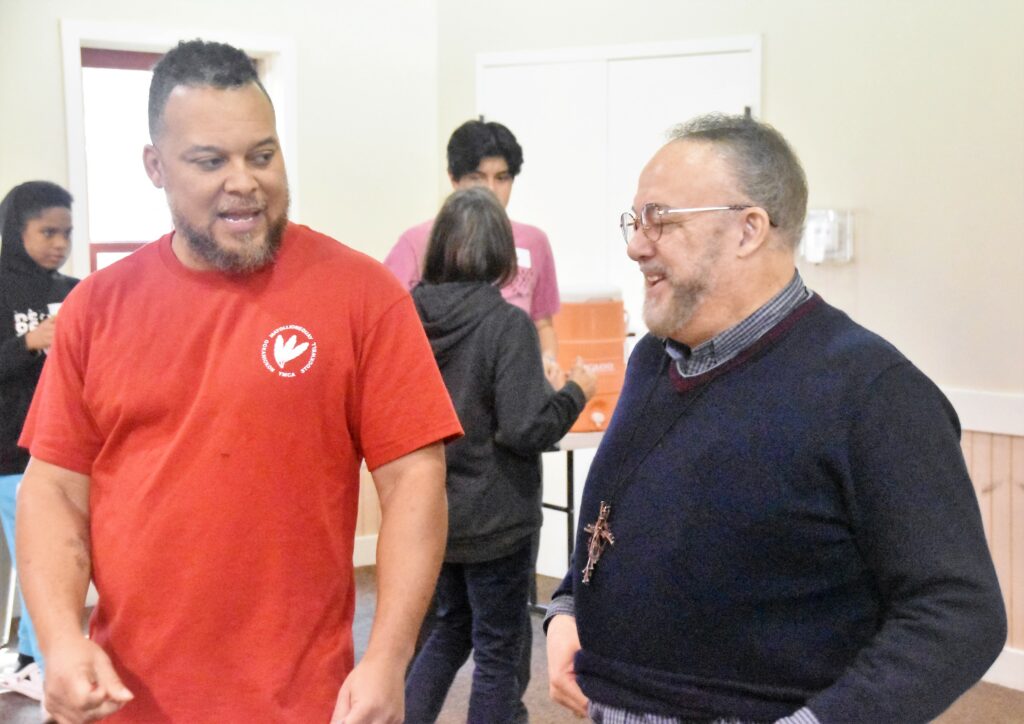 "Our goal this weekend was to stretch you in every way beyond your comfort zone," said Brawner, who ended the retreat with invitations to Chrisitan discipleship and to join and help diversify the Conference Council on Youth Ministry (CCYM). A meeting with new members is planned for May, along with a barbecue cookout cancelled last fall due to the COVID pandemic. "This is just the beginning; we want to do more of these events, and you can help us plan them."
Adult leaders urged the youth to spread the word. "Tell your friends about this life-changing experience," said the Rev. Evelyn Kent Clark, South District Superintendent. "I can feel in my spirit that many of you are going through some stuff in your lives. But God is in control."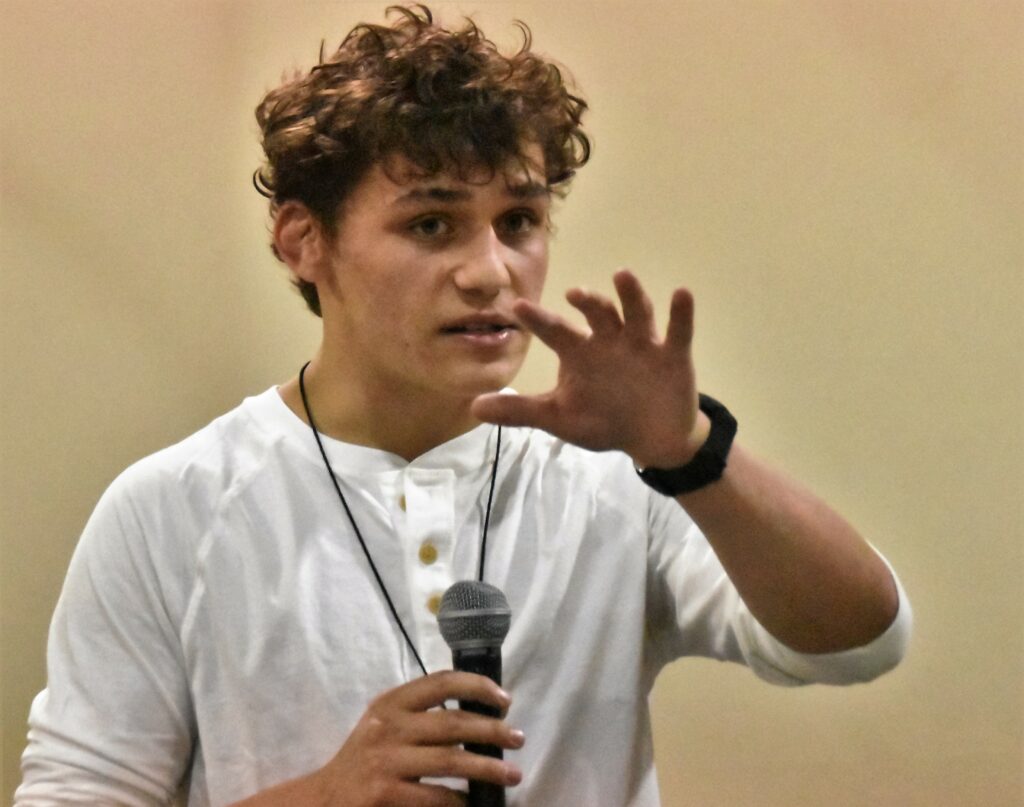 Jose Tirado Jr., a former CCYM president now in college, preached one evening. He later warned the youth to not forget what they had experienced. "You can get lost in God's love here at camp, I know," he said, "but it's very hard to keep that same energy going once you're home. I've experienced that. Try your best to take what you've learned this weekend and incorporate it into your life and your friends' lives. Try to make the people around you better people."