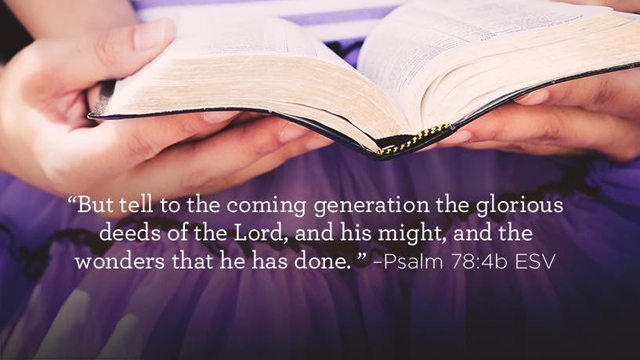 Worship to celebrate ageless wisdom of Psalms
By John W. Coleman
We will not hide them from their children;   
we will tell to the coming generation
the glorious deeds of the Lord, and his might,   
and the wonders that he has done.  —Psalm 78:4
"Tell to the Coming Generation," from Psalm 78:4, is the theme Bishop Peggy Johnson has chosen for the 2019 Annual Conference, which returns to the Expo Center in Oaks, Pa, June 13-15. But the session's program may be more about listening to the voices of that generation that is both coming and already arrived.
Much of the focus, inspired by wisdom from the Psalms, will be on evangelism, including teaching and being taught by the millennial generation and by all generations.
The opening worship service, June 13, will center on Psalm 145:3-4
Great is the Lord, and greatly to be praised,
his greatness is unsearchable.
One generation shall laud your works to another,
and shall declare your mighty acts.
Hearing young adult voices
Diverse voices of young adults from across the conference will share how previous generations have lauded God's works to them and how the millennial generation can praise and interpret God's mighty acts among generations to come. The assembly will once again celebrate Holy Communion in groups around tables, serving one another.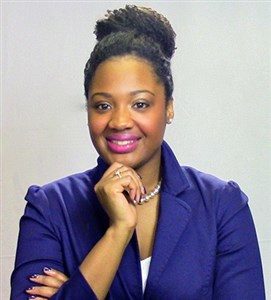 Preaching at the Service of Ordination and Commissioning, June 14, will be the Rev. Nathalie Nelson Parker (right), National Program Coordinator for Strengthening the Black Church for the 21st Century, or SBC21, an agency of United Methodist Discipleship Ministries in Nashville.  A native New Yorker, she is also an author, pastor's wife, mother and first-generation American, with parents from Jamaica, West Indies.
With degrees in Political Science, English Literature, Secondary Education and Divinity, Parker is a certified educator, has taught all school grade levels, created young adult and children's ministries at several local churches in Georgia, and is a member of Theta Phi, the international honor society for theological studies. But she is most committed to promoting Historically Black Colleges and Universities (HBCUs).
She leads the National Network of Young Adults (NNYA), a collection of HBCU students, seminarians, campus leaders, young clergy and church laity, supported by UMC agencies and congregations. They recruit, train and resource racial-ethnic young adults to "hear, discern and respond to the call of God upon their lives."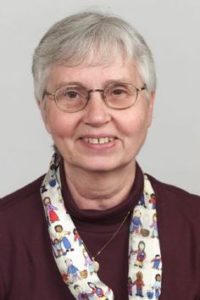 Bishop Susan Hassinger (left), retired, will preach the Memorial Service to honor deceased clergy and clergy spouses who entered the Church Triumphant in the past conference year. She will preach from Psalm 90:1-4, which begins, "Lord, you have been our dwelling place in all generations."
Hassinger, elected in 1996, led the New England Annual Conference until her retirement in 2004. She previously directed the Eastern PA Conference's Office of Resourcing, helping diverse churches and groups in congregational and leadership development, team building and conflict transformation. She helped design and was the first president of JustPeace Center for Conflict Transformation and Mediation; and she served on task forces that produced major denominational documents on Holy Communion ("This Holy Mystery," adopted in 2004) and "A Wesley Vision for Theological Education and Leadership Formation for the 21st Century."
State of the Church & Conference

Bishop Peggy Johnson will deliver a timely State of the Church & Conference Report Thursday evening, June 13, her first in her episcopacy. She will review our connectional mission and ministry and begin to cast a vision for the future. The report may chart the consequential way forward for both the conference and the denomination in the interim between the landmark Called General Conference of February 2019 and the next General Conference in 2020.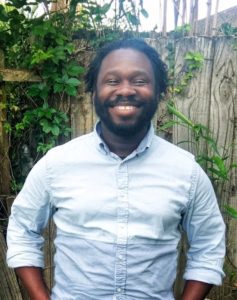 Campus minister Derrick Luruth Scott III (right), 37, will deliver a talk about reaching and responding to the needs, gifts and concerns of young adults during the Friday morning Teaching Session, June 14. The Director of College & Young Adult Ministries at CrossRoad UMC in Jacksonville, Fla., Scott also directs the Florida Conference's Campus to City Wesley Foundation in the Jacksonville-Northeast Florida Area and is a musician, band leader and worship intern at CrossRoad.
Finally, the annual celebration of new clergy retirees, as they pass the mantle to new clergy to be ordained, will lift up Psalm 71:18:   
So even to old age and gray hairs,
    O God, do not forsake me,
until I proclaim your might
    to all the generations to come.
Also celebrated will be the conference's commitment to Connectional Ministries and also 200 years of Methodist missions in a video produced by the UMC's Global Ministries agency. Moreover, there will be reports on Native American ministries and concerns, and inclusiveness monitoring of the session. In addition, members will engage in debate and legislation over proposed resolutions, which must be submitted to the conference secretary by March 15.
But the annual session's most dramatic moments will likely come during nomination and election of delegates to the 2020 General Conference in May 2020. March 1 is the deadline to submit advance nominations for the four clergy and four laity slots, although lay and clergy members may also be nominated on the conference floor.
The Revs. Monica Guepet and Candy LaBar chair the Annual Conference Worship Team. David Bryant, Music Director at First UMC Phoenixville, will return to direct music for the Annual Conference. The Conference Commission on Sessions, chaired by the Rev. James Anderman, plans and evaluates Annual Conference sessions.
The Greater Philadelphia Expo Center at Oaks at 100 Station Ave, Oaks, PA, is an exhibition center located in Oaks, Pennsylvania, which is approximately 7 miles northwest of King of Prussia via the Pottstown Expressway.