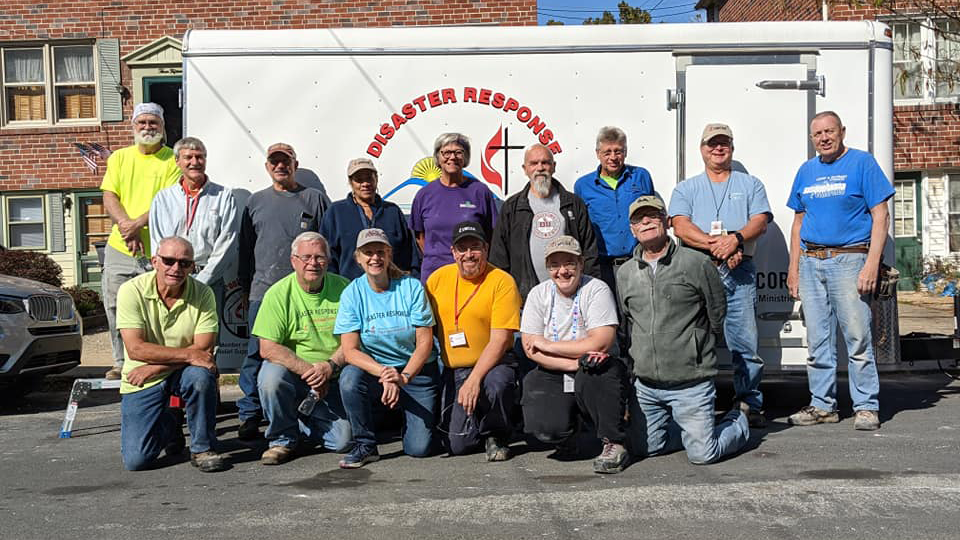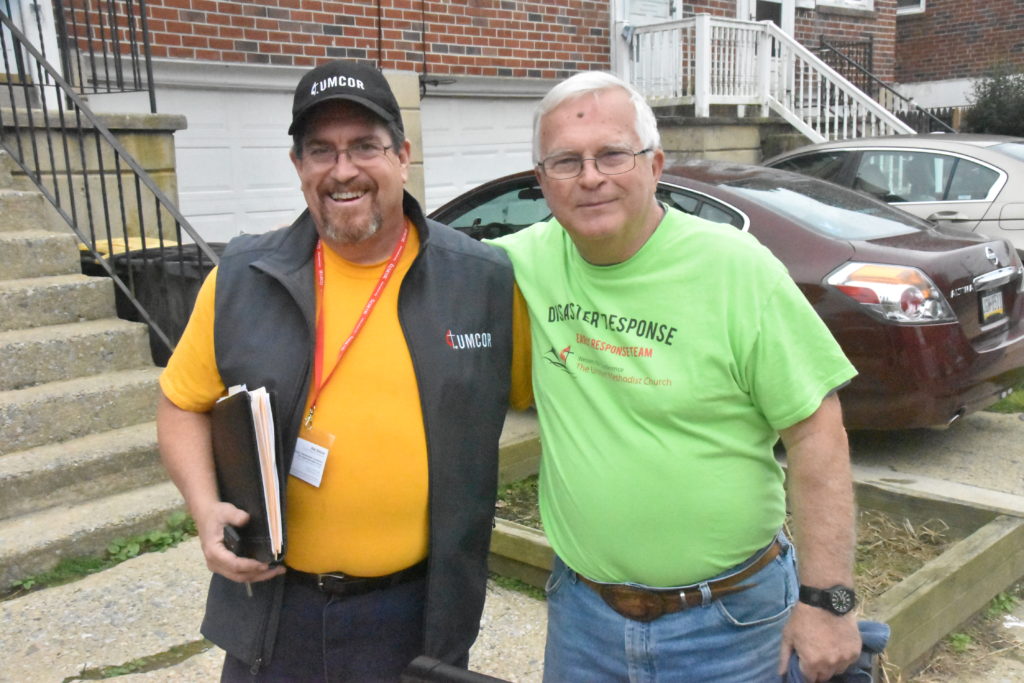 The road to recovery is long and hard for churches and communities in our region devastated by floods that were unleashed by Hurricane Ida's remnant storms two months ago. But "by walking one makes the road," in the words of poet Antonio Machado.
So, volunteer work teams and dedicated donors are helping to make the road to recovery by their steps, giving their time to arduous weekend labors on damaged homes and their treasure in generous gifts to the EPAUMC Disaster Response Fund.
South District communities—including Downingtown and Mont Clare—were among the hardest hit. Conference Early Response Teams (ERTs) are working in Downingtown on Saturdays, along with local volunteers and members of Hopewell UMC. Two teams from the Eastern PA and Western PA conferences joined together Oct. 23 to work on two homes simultaneously. The next ERT dates there are Nov. 13 and 20, and Dec. 11 and 18. Use the ERT Response Form if you have training and want to help.
Meanwhile, Hopewell collects and contributes flood relief funds, meals and supplies; and it deploys volunteer work teams there monthly on second and third Saturdays. Keith Wilburn manages the effort.
"We are still learning and understanding the needs of the residents as we plan and coordinate our efforts with them," said Bob Simcox, Disaster Response Coordinator, who stays in touch with local groups and Hopewell UMC's staff. His teams are trying to help clear the way without getting in the way. And the needs they encounter keep on emerging.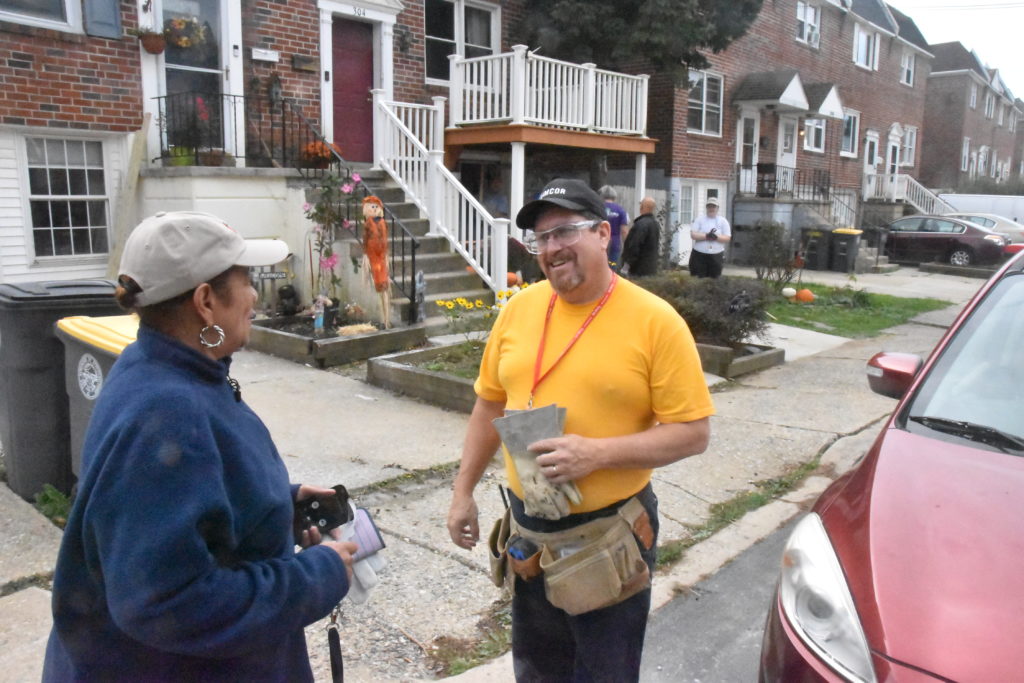 "There are still people in need who haven't been helped and whose needs aren't known," he said. "When we're working on houses, neighbors come to us asking questions about where they can get help, and we put them in touch with services. That's one reason why it's important that we're there in the neighborhood."
In Mont Clare, near Phoenixville, Otterbein UMC's members are back in the neighborhood, making the road to recovery and hoping to put their church back together. The church's parking lot has been a central gathering and resourcing place for neighbors and volunteers working to restore evacuated homes on Walnut Street.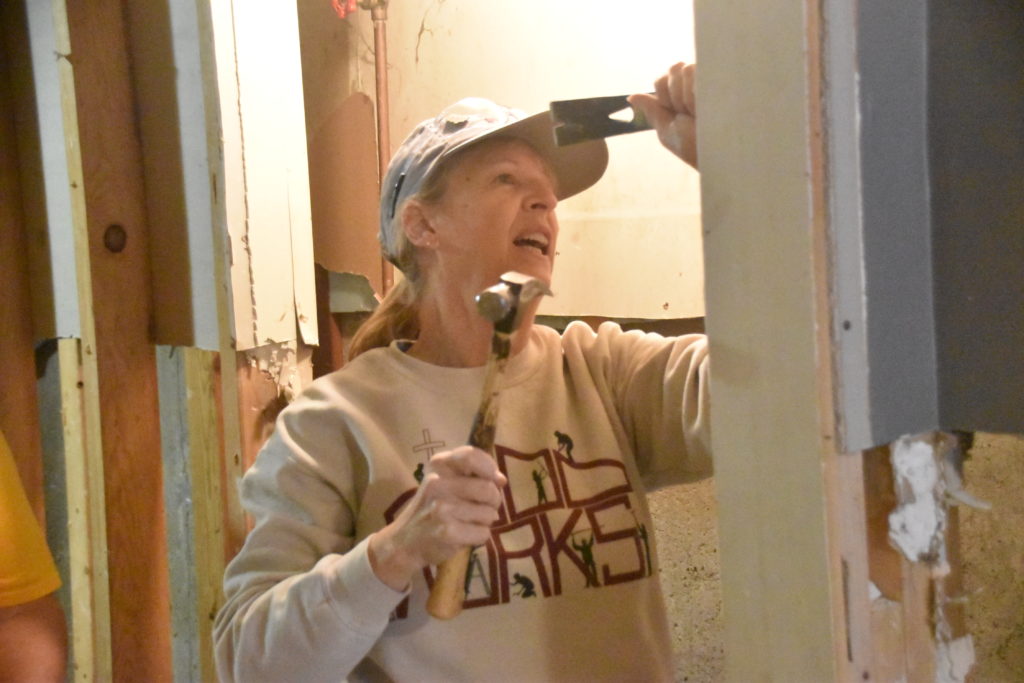 Now the historic church's deluged bottom floors are finally cleared of soaked furniture, drywall and debris, and they are expecting a very busy but supportive electrician to finally restore power to the church. Then much rebuilding and restoring will be needed, with the help of hoped-for volunteers and donors.
Members have been worshiping at nearby Evansburg UMC, since the two churches share a pastor, the Rev. Catherine Bowers. But they are eager to worship again in their beloved, upstairs sanctuary, which was undamaged but is still darkened and lacking power. Leaders met there Oct. 24, amid pews filled with donated paper products, as Bowers and lay leader Diane Maylen led a fruitful, hope-filled discussion of next steps and possibilities, including the chance to make long-needed structural and space-usage changes. The Rev. Evelyn Ken Clark, South District Superintendent, attended the meeting and is in frequent, supportive contact with Bowers.
While hoping to receive some Disaster Response aid through FEMA, Otterbein may be more hopeful that Eastern PA's connectional-minded donors—churches, districts, ministry groups and individuals—will come to their rescue. The Disaster Response Fund had received a modest $31,838 as of Nov. 5. But the conference will increase its promotion of the fund in the coming months, as it continues to also seek support elsewhere to help churches and their communities.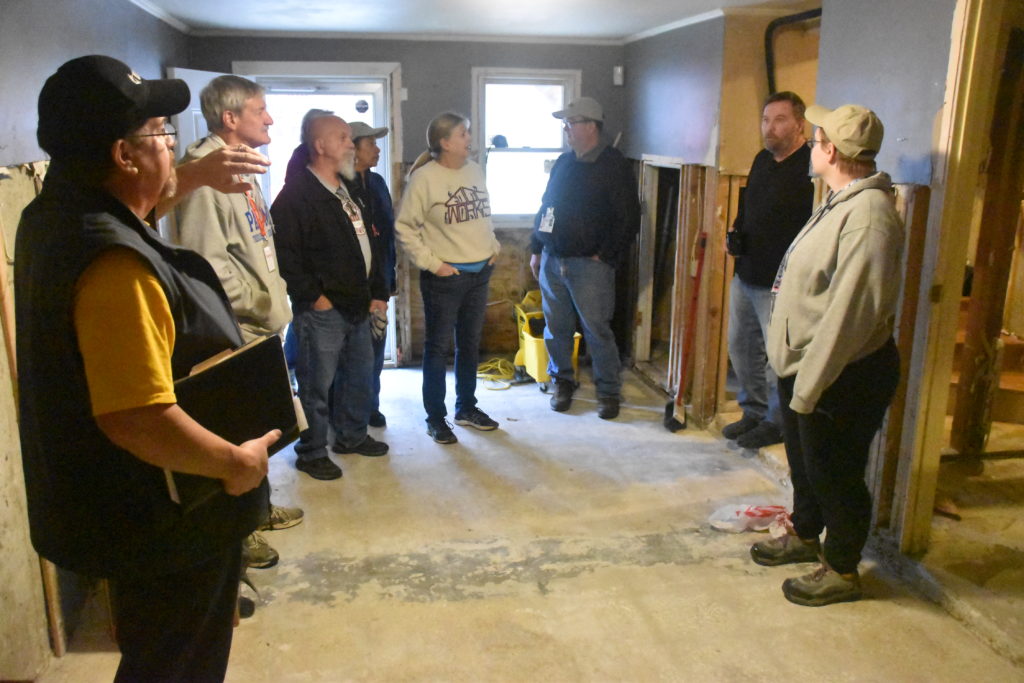 "When we can expand our response we'll start asking for non-ERT volunteers (skilled and unskilled Volunteers in Mission) to help with the rebuilding of homes," said Simcox, hoping for a good response of workers eager to help make the road to recovery. While hundreds of homes in the area direly need rehabilitation, he hopes EPAUMC teams can help restore at least 35 homes over time; but that would take several years and many volunteers to accomplish.
"We will need help processing and managing a lot of volunteers," Simcox added, citing the likely need to hire a temporary coordinator to manage volunteer recruitment, preparation and deployment. "Our fundraising is very necessary to help us reach and care for so many survivors' unmet needs."
NOTE: Look for more stories in our media about EPAUMC's ongoing needs and efforts to raise funds and develop volunteers to support disaster response.