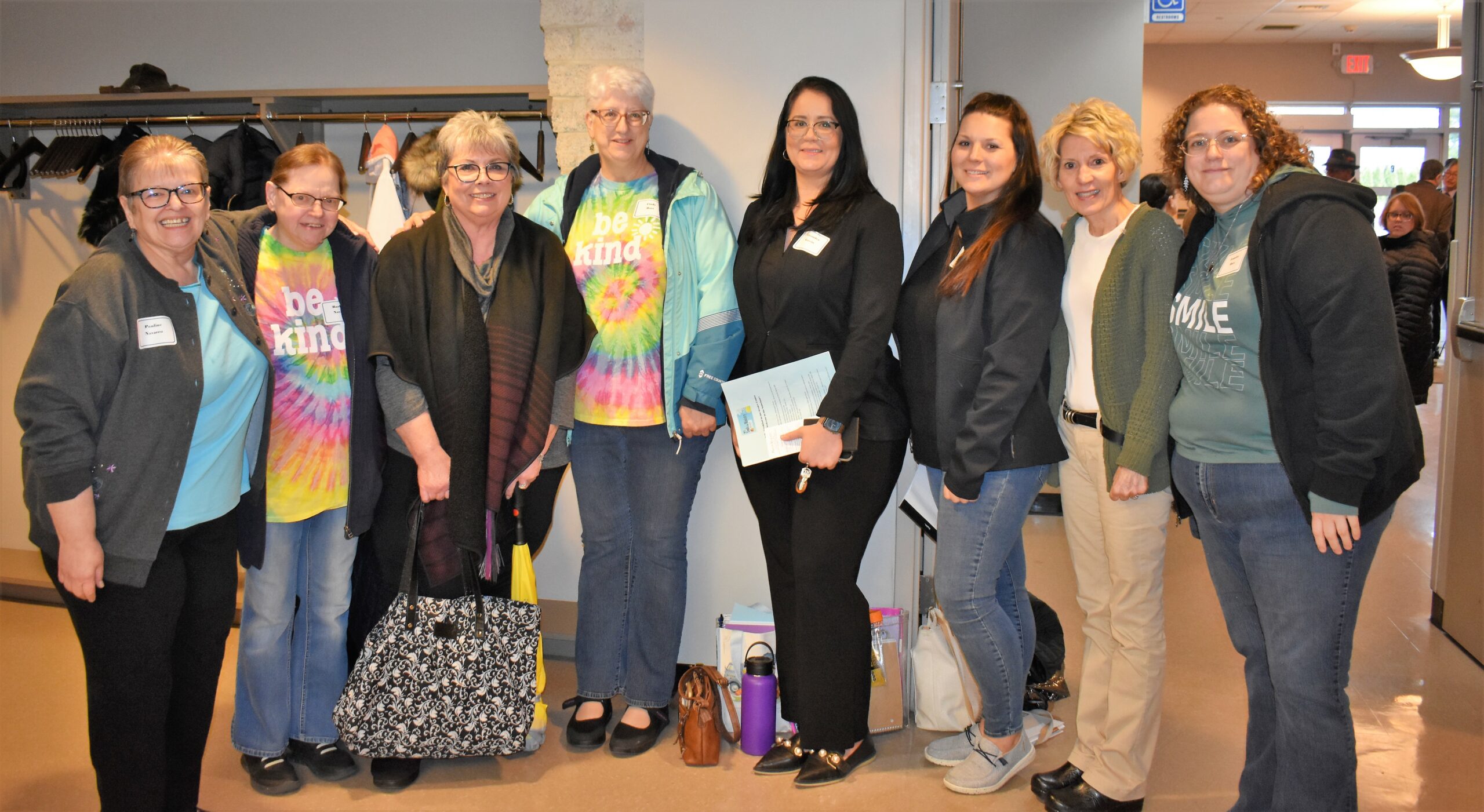 The Eastern PA Conference will close its 2023 Tools for Ministry toolbox when the trio of leadership development events ends this Saturday where the sun sets, in the West District. It's the first major, in-person training to occur there in three years, since 2020, when the Covid pandemic led to two years of online-only Tools events.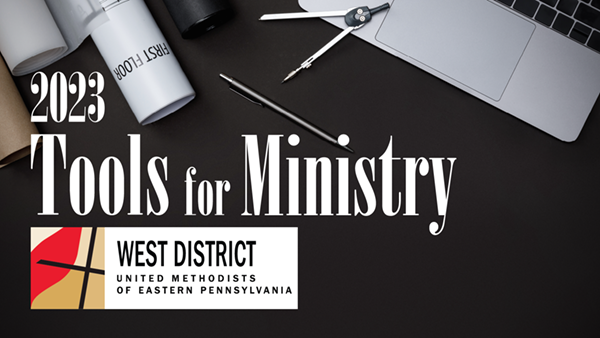 Don't miss the West District Tools for Ministry event March 18 at Church of the Good Shepherd UMC, Lebanon. Please register now, so instructors and the host church can prepare for your attendance. Download the full brochure of workshop descriptions.
From 9:00 to 11:45 a.m., after a plenary session at 8:30, two class sessions will offer wide-ranging wisdom about: handling trauma, grief and loss; building ministries with youth, young adults and older adults; prison ministry and prison transformation; creating worship and relationships beyond your church's walls; legacy giving and endowments; and much more.
West District to feature four classes on ending the sin of racism
The district is the only one to offer four classes related to ending the sin of racism, a perfect opportunity for church leaders to embark on A Path Toward Wholeness. Members of EPA's CoNAM (Committee on Native American Ministries) will teach their third class on "Creating Land Acknowledgement and Why It Matters," offered at all three events.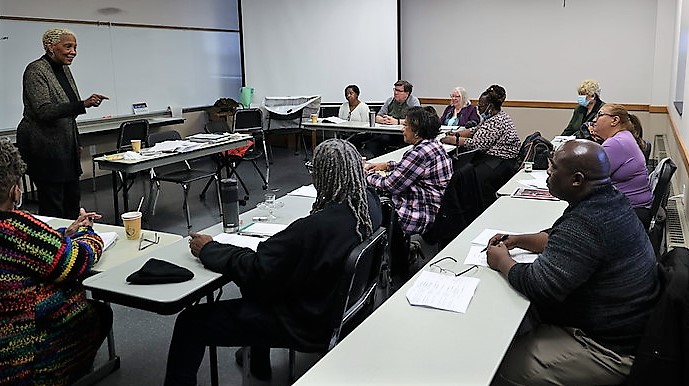 Nearly 200 people attended 20 classes at the first 2023 Tools gathering, sponsored by the South-East Region at Palmer Seminary at Eastern University Saturday, March 4. Many appreciated the half-day of lively learning and face-to-face fellowship. It was the first ever hosted by two districts together. The Rev. Kimberlee A. Johnson, Palmer's Interim Dean, greeted attendees and joined them in workshops and conversations throughout the day.
The North District Tools for Ministry, March 11, happened at Asbury UMC in Allentown, as faithful, determined attendees weathered the cold temps and snow in their quest for learning. Courses covered: Team Ministry—An Alternative to Church Committees; Effective Children's and Family Ministries in a Post Pandemic World; Jesus Loves the Little Churches; Encountering God: Reclaiming a Contemplative Approach to Ministry; and important learning for church trustees and Staff-Parish Relations Committees.
"The exceptional array of courses and instruction covered a diverse range of topics tailored to the varying interests and needs of our congregations," recalled the Rev. Hun Ju Lee, North District Superintendent. He also welcomed East and West district members to his district's academy.
The reason many came was the chance to "deepen their understanding of ministries and acquire essential tools and actionable steps to enhance their impact on the communities they serve," he said. Attendees praised the informative classes, resources, networking opportunities and "a renewed sense of motivation and commitment to their ministries."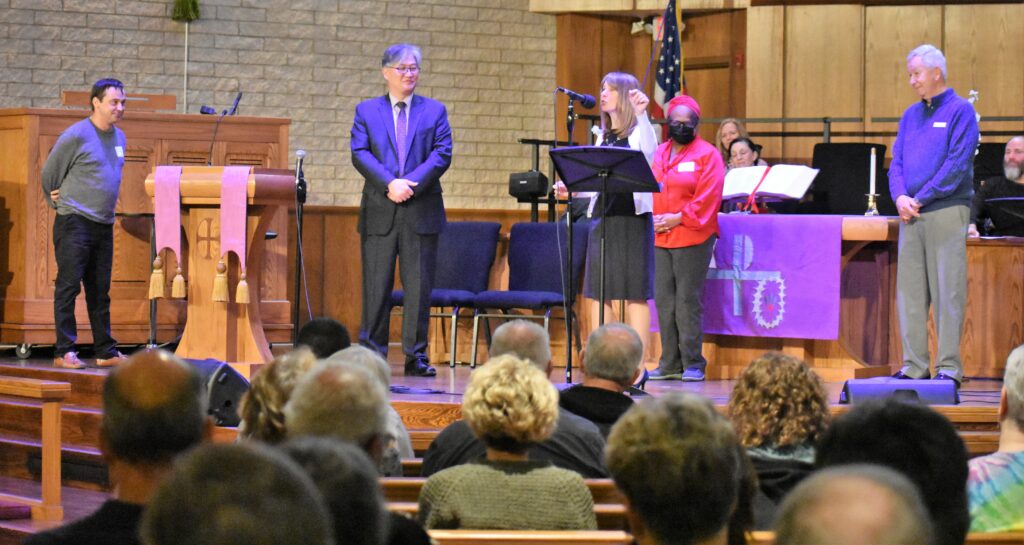 Sue Kiefner, a member of EPA's Conference Communications Resourcing Team, was surprised by the large attendance at two classes she taught on "Technology and the Church" and "Best Uses for Social Media and Websites and Why It's Important to Maintain Them."
Leaders want to learn how to 'reach out to their communities'
"The number one topic that came up was that attendees wanted to know how to reach out to the community and market to them," she reported, noting the need for more such training.
The Rev. Andrew Foster III, East District Superintendent, also heard a desire from pastors for "more marketing and branding workshops to help churches maximize their evangelism efforts." He received positive feedback overall but also concerns about the registration process, and problems with communication and room assignments, consequences perhaps of a three-year layoff of planning onsite Tools events.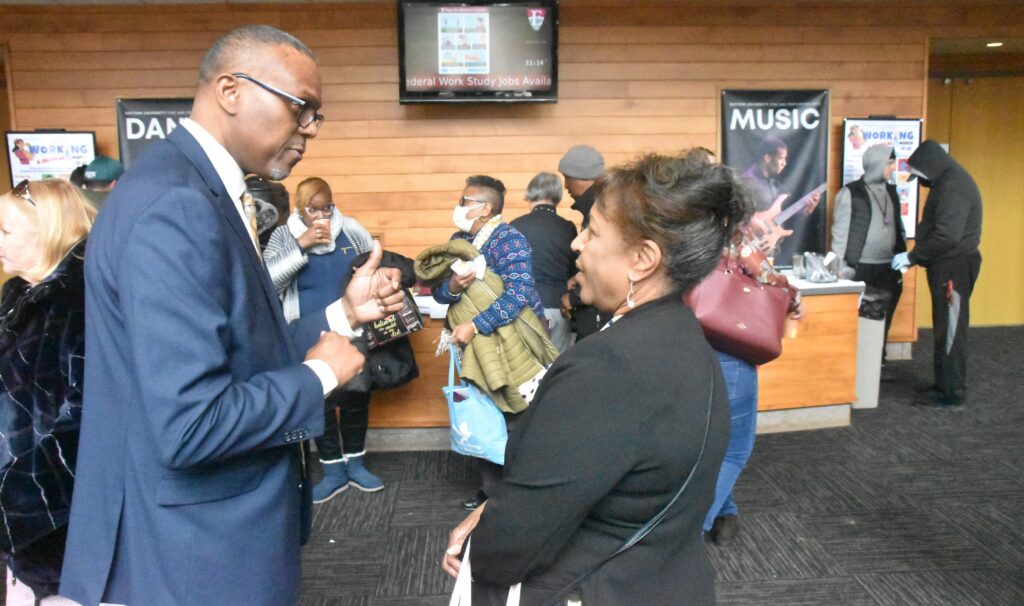 "Great workshops, excellent presenters, great fellowship, energy and excitement" were among the appreciative comments received by the Rev. Evelyn Kent Clark, South District Superintendent. "We were in person after years of virtual attendance, and we were enlivened by the opportunity to see each other, laugh, talk, learn, and grow in knowledge and stature as leaders called for such a time as this." She also received kudos from attendees for Palmer Seminary's hospitality and thanks for the inclusion of classes taught in Spanish.
"We give thanks for the nearly 400 attendees who are participating in Tools for Ministry across EPA," said the Rev. Dawn Taylor-Storm, EPA&GNJ Assistant to the Bishop for Leadership Development and EPA Director of Connectional Ministries. "This valuable experience provides skill development for laity and clergy alike to help us recruit and develop transformational leaders."

Look for Tools for Ministry photos we will post on EPA's Flickr page and reporting on the West District event—all coming next week!