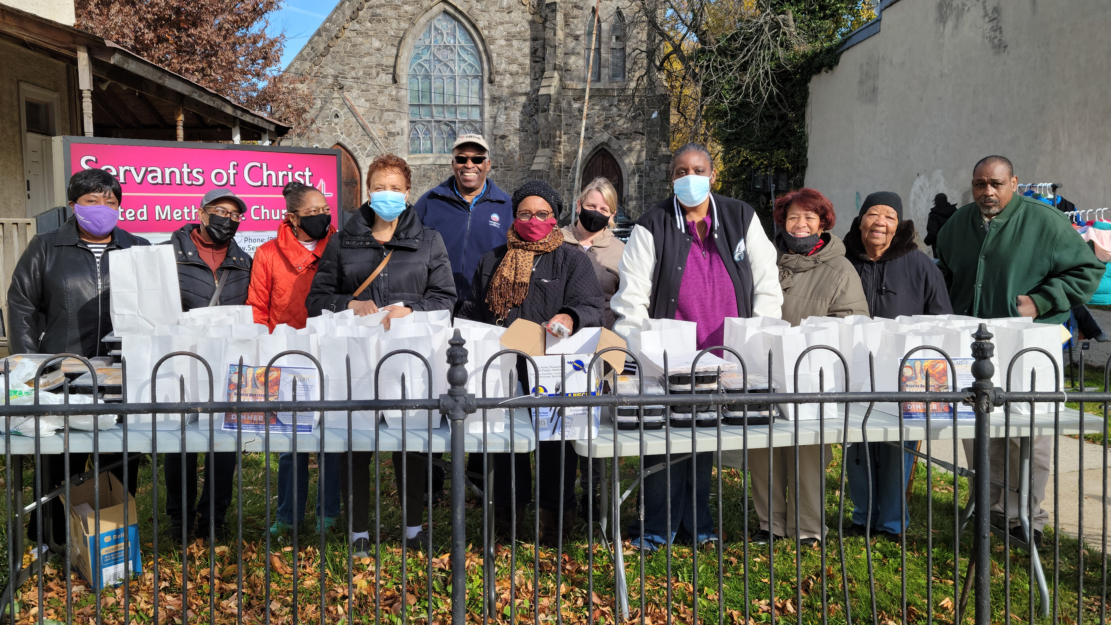 The gratitude-inspired generosity of the nameless woman who poured costly perfume over Jesus' feet (Luke 7:44-50) was a central theme of a pre-Thanksgiving worship service sponsored cooperatively by six East District churches.
St. Andrew's UMC in Warminster hosted the service on Tuesday, Nov. 23, jointly with St Paul's UMC Warrington, Lehman Memorial UMC Hatboro, Willow Grove UMC and St. John's UMC Ivyland. In addition to music, prayers and John Wesley's Covenant Prayer, seven clergy—the Revs. Andrew Krpata, Betty Murphy, Irving Cotto, Nancy Ludwig, Lorelei Toombs and host pastor David Piltz—offered inspiring homilies based on the Luke scripture.
While many churches are celebrating the holiday in grateful worship, others are celebrating it with generous outreach, mostly by donating boxes of food and Thanksgiving meals. And like some, Haws Avenue UMC in Norristown is doing both. Their first Latino/Hispanic Thanksgiving service was "a big shout to the Lord," reports Pastor Lisa DePaz. "Besides our time of sharing the Word of God, Holy Communion and fellowship, about 14 families received a blessing with turkey, gift cards, and other items so they can have an abundant and blessed Thanksgiving Day." She credits the church and others in its area Mission Link, plus the conference's Latino Commission, for this generous sharing to help nourish bodies and souls.
Two conference-supported mission agencies—UM Neighborhood Services in Philadelphia and LUMINA in Lancaster—are also doing their part, working with partner churches to help to feed their communities with donated food.
"Black Friday," the popular day after Thanksgiving, is when many businesses offer generous discounts to increase sales and reap profits that put their balance sheets in the black. But Giving Tuesday, four days later, has also become popular in the past decade years, as nonprofit service agencies, programs and even churches promote charitable giving to support their good works.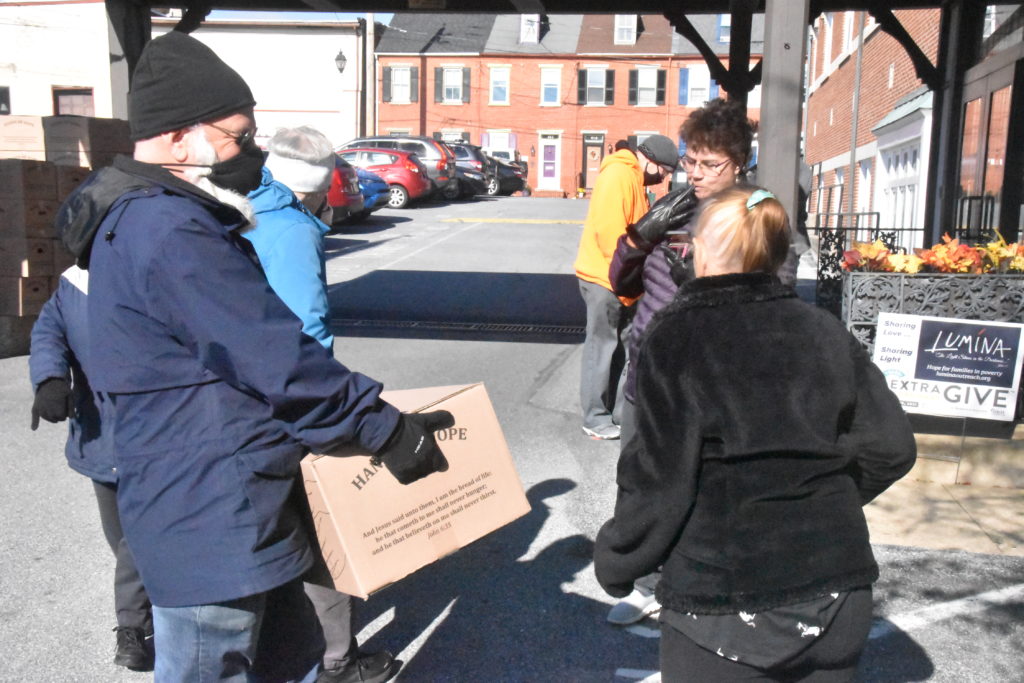 Giving Tuesday, Nov. 30
Giving Tuesday, Nov. 30 this year, is a global generosity movement unleashing the power of radical generosity. It was created in 2012 as a simple idea: a day that encourages people to do good. Since then it has grown into a year-round global movement that inspires hundreds of millions of people to give, collaborate, and celebrate generosity.
Carson Simpson Farm Christian Center, one of EPAUMC's four Camp and Retreat Centers, is appealing for donations on Giving Tuesday to provide camperships and help children from low-income families attend its 2022 Summer Camp. (Two other camps—Gretna Glen and Innabah—recently benefited from other fundraisers, Extraordinary Give and Amazing Raise, respectively).
Christ UMC in Fairless Hills—no doubt like other churches—is seeking funds for some of its many mission opportunities. "Instead of splurging on Black Friday this year for things you may not really need," says the church in its promotion, "consider splurging in generosity on Giving Tuesday by giving through Christ UMC to its mission partners." Those partners include: an Emergency Relief Association; the Wee Care Family Shelter; the EPAUMC Congo Partnership; and the popular Heifer Project.
Share your good news with us!

NEWSpirit Communications wants to know if your church is raising funds for Giving Tuesday or sponsoring worship or outreach ministry for Thanksgiving. Whether your church is celebrating gratitude or generosity—or both—during this holiday season and on Giving Tuesday, please tell us about it and send us photographs if you have any. Write to us at communications@epaumc.org, or use our Submit News webpage.