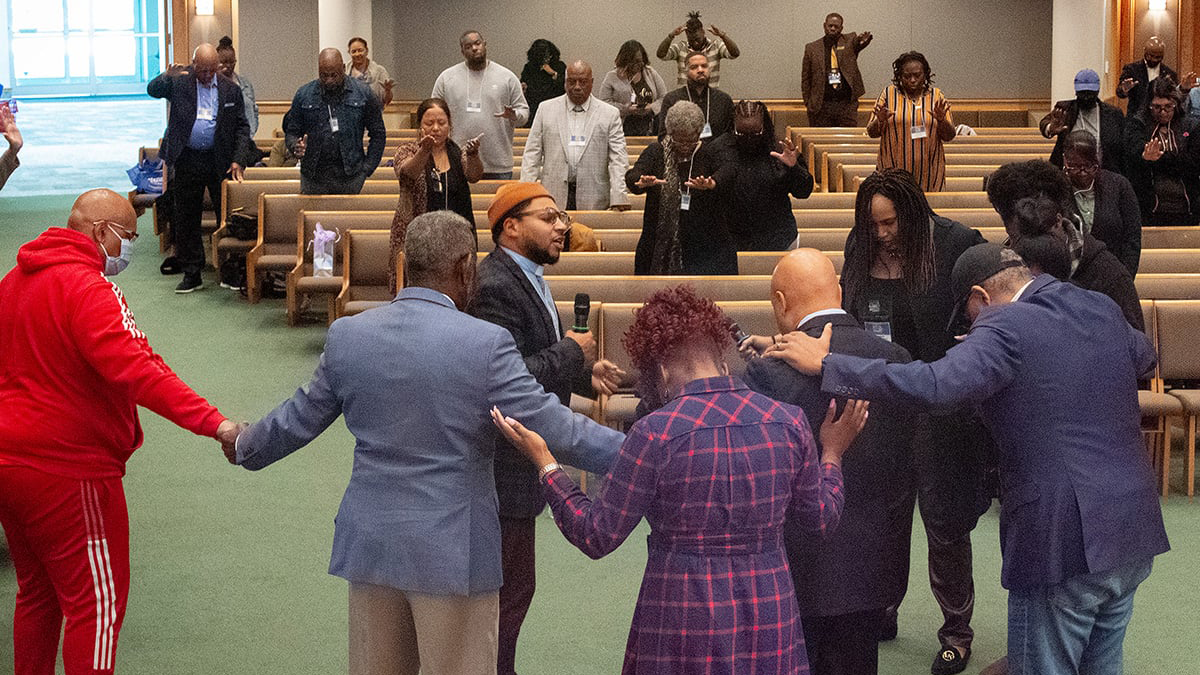 Editor's note: UM News is using first names only for some of those interviewed due to the stigma associated with incarceration.
Attendees of the sixth National Summit on Mass Incarceration were urged to go back into their churches and communities and open conversations about ways they can work toward criminal justice reform.
The summit, a collaborative partnership between Strengthening the Black Church for the 21st Century and ExodusFoundation.org, was held Oct. 19-22 at University City United Methodist Church in Charlotte, North Carolina. Begun in 2012 and held every two years, this was the first in-person session since 2018 after having a virtual summit in 2020.
Speaking on the event's theme, "Restoration, Redemption and Reentry," the Rev. Michael L. Bowie Jr., SBC21's national executive director, said the church cannot stay silent on advocating against mass incarceration.
"It's not for everybody. It's not sexy, but it is sacred," he said. "We have to get comfortable with being uncomfortable."
Minister Saun Hough, associate pastor of Crossroads United Methodist Church in Compton, California, said the church "often represents the moral voice of our community and can shape the moral voice of the community through our sermons. We cannot have this voice and stay silent."
Continue reading at https://www.umnews.org/en/news/summit-urges-churches-to-speak-out-against-mass-incarceration