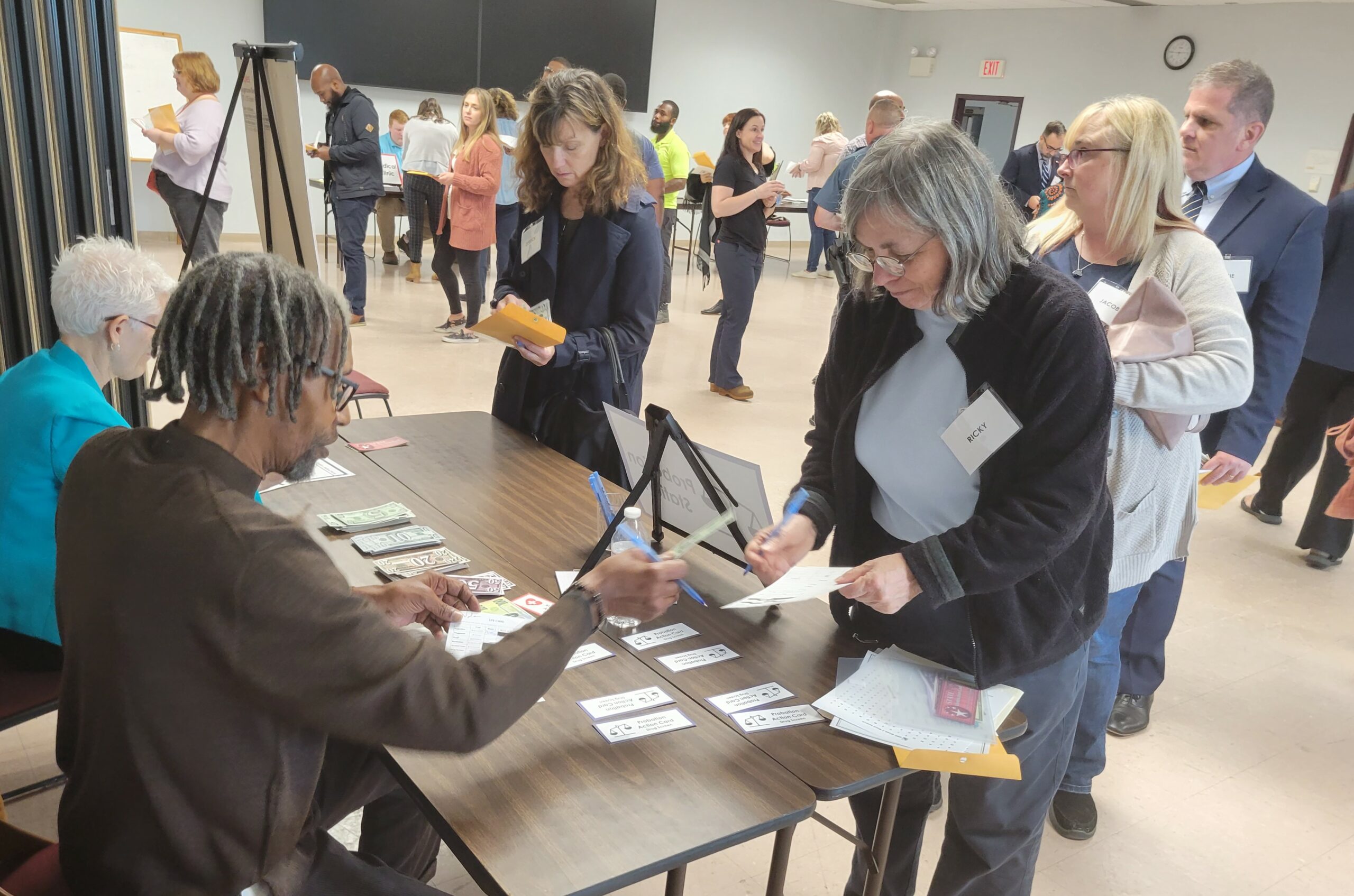 The Lancaster County Reentry Coalition invite all to experience a reentry simulation event on Friday, November 3, from 11:30 a.m. to 2:30 p.m., at the IU13 Conference Center, 1020 New Holland Ave, Lancaster.
Participants will experience what it is like for released prisoners to reintegrate into society following incarceration. A discussion follows the two-hour simulation for participants to share reactions and learn more about the criminal justice system and the complexities of reentry.
For more information download the Reentry Simulation Flyer. Sign up for the Reentry Simulation. There is limited space; so early registration is encouraged.
About 95% of people who are incarcerated will at some point experience the daunting challenges of returning to life in our communities. They frequently find it to be a difficult transition, full of demands, restrictions and inconveniences that can lead to recidivism, or a return to prison.
The Pennsylvania Reentry Council (PARC) and its statewide network of county reentry coalitions try to assist in the reentry process and periodically offer educational opportunities for the public to encourage advocacy.
The Rev. Marilyn Schneider, who coordinates EPA's Prison Ministries & Restorative Justice ministry, encourages lay and clergy members—especially in the West District—to sign up and let her know if they plan to attend. Contact her at prisonministries@epaumc.church.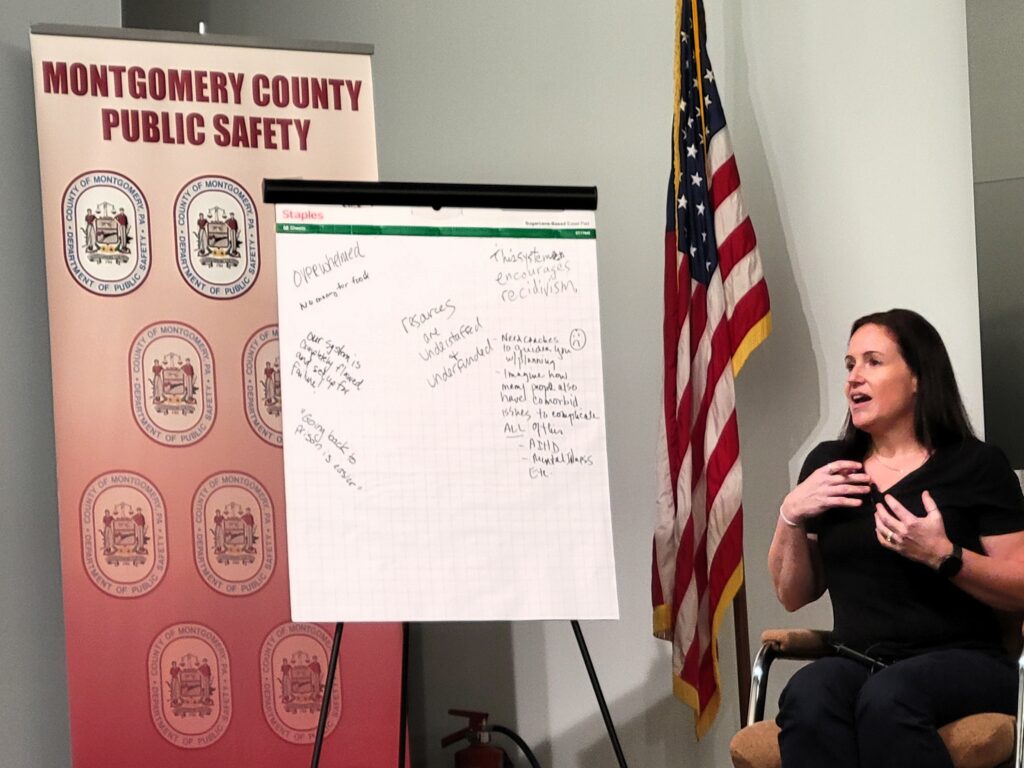 Schneider participated in another reentry simulation event September 28, offered by Montgomery County on its Public Safety Training Campus in Conshohocken. About 50 diverse participants, including several law enforcement officers, got a small, bitter taste of reentry frustration by trying to overcome barriers and accomplish required tasks in just two hours that simulated a month in the life of a released prisoner.
Schneider was inspired to preach about the ordeal in a sermon titled "Extending Hospitality to Strangers" at Grove UMC October 8.
"I was given an identity as a returning citizen, a list of my possessions, and a list of requirements to accomplish in four weeks, with every 15 minutes simulating a week," she said. "I believe maybe two of us were able to complete the requirements for one week. Many of us ended up back in jail at the end, despite our best efforts, due to the significant barriers that we faced. Could we extend hospitality in some form to assist those strangers who are returning to our society from incarceration? After all, we are all God's beloved children."
Schneider is searching for more simulation opportunities in our region to share with conference members. Her goal is to open hearts, minds and doors among our churches to help those who are reentering society face and overcome the hurtles involved.