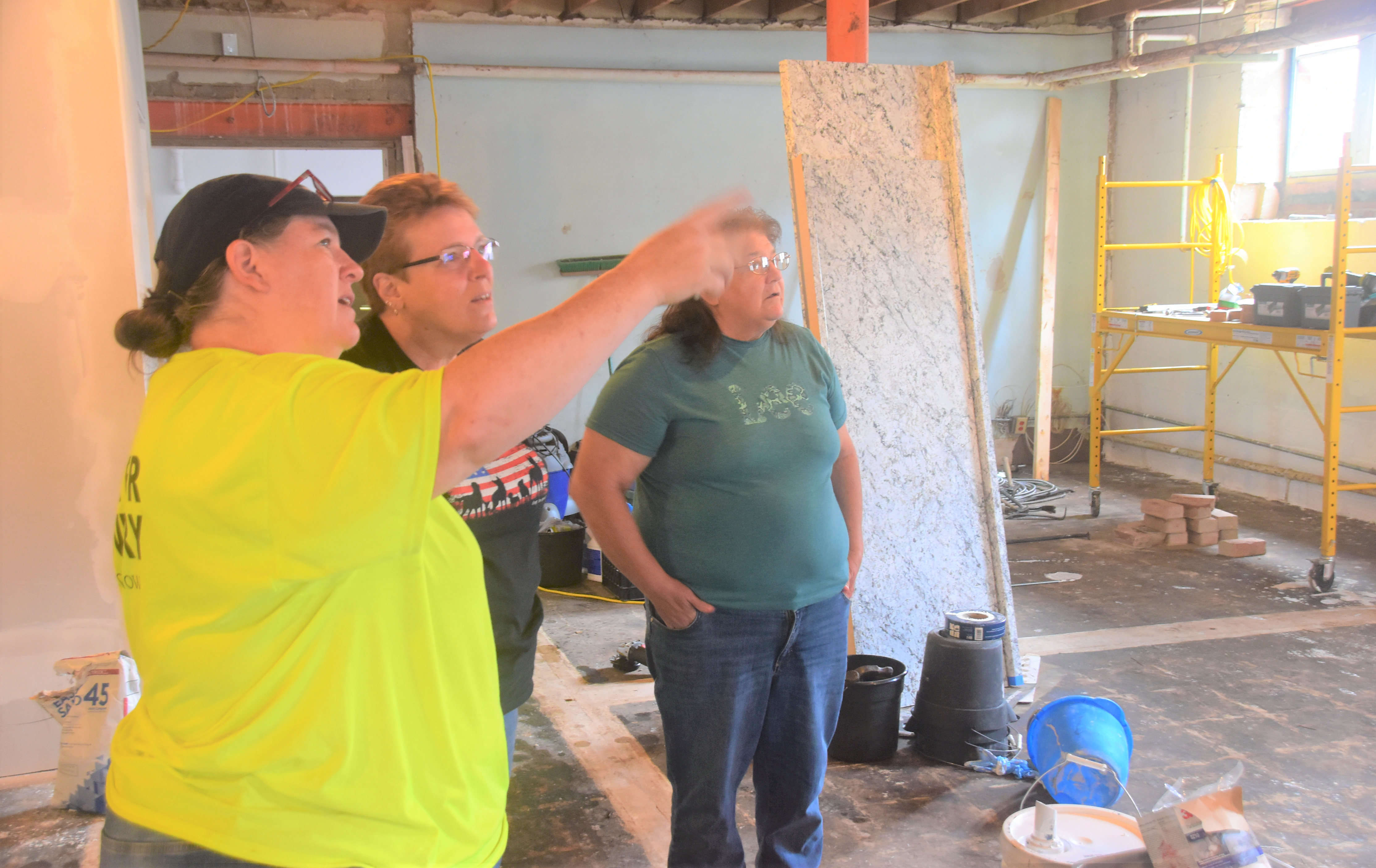 This weekend marks one year since Hurricane Ida unleashed its devastating winds and floods on Pennsylvania—from August 31 to Sept. 5. Just over a year earlier, August 4-5, 2020, it was Hurricane Isaias.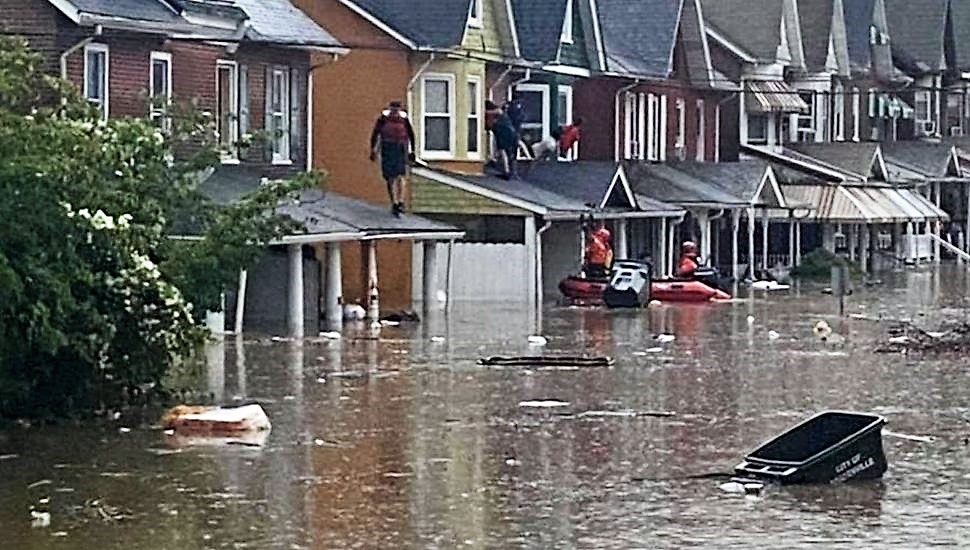 Now the Eastern PA Conference's Project Restoration is making slow but steady progress in its region, helping churches, communities and patient residents to recover from both storms. And despite generous support, the project itself needs more help–more donated funds and more diligent work teams for the long journey ahead.
Eight of our counties were included in the declared disaster area. Over 83,000 families applied for assistance from FEMA (Federal Emergency Management Administration). Many others were impacted but did not apply, for a host of reasons. We can only estimate how many were affected in our area by these storms. During this time of solemn remembrance, let us please keep all storm survivors—then and now—in our heartfelt prayers.
Project Restoration facilitating work teams, case management
Project Restoration is recruiting, facilitating and collaborating with work teams to help restore homes and at least one church. But we are also meeting and doing case management with survivors who still have been unable to move forward and complete their own recovery.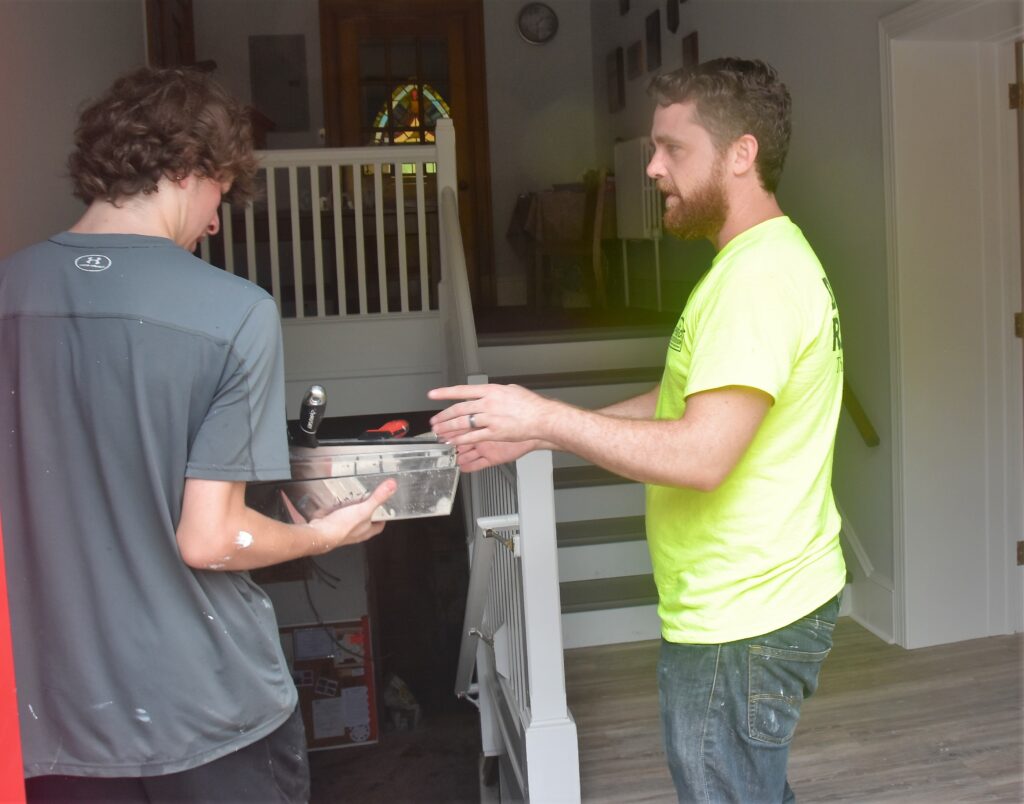 Sometimes this is due to not receiving enough FEMA assistance, or not having enough (or any) flood insurance, or not knowing how to move forward. Or there's the need to just focus on day-to-day living, apart from trying to deal with the storm's devastation. There are so many reasons and so many poignant stories. It is impossible to describe them all.
One recurring situation we currently hear about is survivors of Ida's floods who planned to participate in FEMA's buyout program. These survivors sustained damages that equaled at least 50 percent of their home's value, which makes them eligible, in some cases, for the buyout program.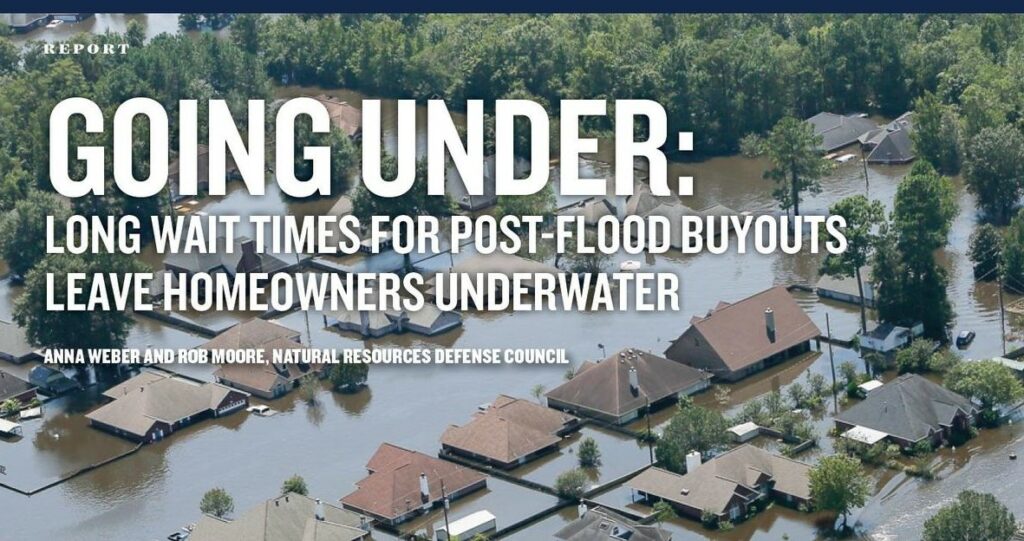 Some were told the program would take a year to complete. The sad reality is that many are facing another year of waiting, if not two. What are they doing in the meantime? Living in rental properties, or staying with family, or, worse, living in their damaged homes.
Moreover, the buyout program requires that if an eligible home is linked to adjoining homes—such as in a duplex or in rowhomes—all owners must agree to participate in order to move forward. If one drops out, the deal falls through. Delays and conflicting information are forcing many to drop out of the program, leaving neighbors to suddenly change course a year after the flooding.
EPA receives $20,000 to aid work with Chester County survivors
Meanwhile, we gratefully announce that Project Restoration recently was awarded a $20,000 grant from the Long-Term Recovery Committee of the ChesCo Charitable Fund, administered by the Chester County Community Foundation, to further our work with Hurricane Ida survivors in Chester County. Our overall work is mostly funded from a grant we received from UMCOR (United Methodist Committee on Relief) in December 2021. (See UMCOR grants EPAUMC $417,000 to aid disaster recovery efforts)
In order to bridge the funding gap we are responsible for raising additional monies. This ChesCo Charitable Fund grant goes a long way toward filling that need and the many needs of survivors; but we are not quite there yet.
To date we have raised just over $75,000 of our $88,800 goal, thanks to this new grant and others, but especially thanks to the donations from many EPA churches, groups and individuals. We still need help from generous neighbors and churches to push us to the top and enable us to continue our much-needed work on behalf of some anxious but many hopeful survivors.
Our work is nowhere near complete. In fact, it has really just begun. Won't you join us to help these survivors move forward in their recovery? Your help is needed today. Financial help and volunteer help are both greatly needed.
You can register to help us with onsite recovery work as an individual or as a group. And you can support Project Restoration's efforts with your donation or contact us for more information at projectrestoraton@epaumc.org.
Thank you!
*Denise Shelton is Director of EPA's Project Restoration. Her team includes the Rev. Allen Keller, Case Manager, and Daniel Jeffers, Construction Project Manager
Also read WHYY's "One year since Ida: How the remnants of a hurricane still leave Pa. residents paying the price."