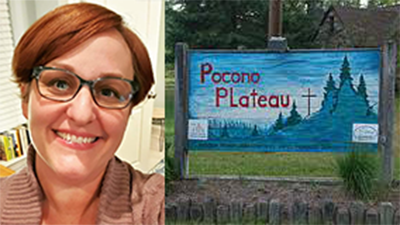 Carmen OShea, of the Philadelphia area, a leader in corporate finance and in discipleship, outreach and youth ministries at her local church, will become the new director of EPAUMC-owned Pocono Plateau Camp and Retreat Center in Cresco, Pa, Jan. 15, 2022. She succeeds the Rev. Ron Schane, who leaves that post Dec. 31 after 20 years.
O'Shea, a lifelong United Methodist who enjoys camping and outdoor activities with her family, is a top finance executive at a global insurance firm. But she is also a new Drew University part-time seminary student answering a longtime call to ministry. She says she "looks forward to transitioning to a vocation that glorifies God and fosters communal and spiritual development with a commitment to stewardship of God's creation."
Chair of Paoli United Methodist Church's administrative council, O'Shea also plays guitar and sings in the church's Rising Son praise band, leads the youth group, and has helped organize annual events and activities in churches where she has belonged. Those activities include mission opportunities, like the Appalachia Service Project, and fundraising campaigns. "Being a true Methodist," she says, "I also love a good potluck dinner and a rousing church hymn."
Currently a Vice President of Finance at Chubb Limited, the world's largest property and casualty insurance company, O'Shea leads global teams in financial systems planning and analytics. A CPA (Certified Public Accountant), she has worked for over 20 years in the corporate arena and has an MBA in Finance from New York University.
The Annapolis, Md., native has lived in Nashville, New York City, Atlanta, and Philadelphia. She "loves to camp, kayak, hike, and be outdoors" with her husband of 18 years, Brian, a paramedic at Plymouth Meeting EMS, and with daughter Madison, a senior in high school, and son Dylan, a 7th grader. Being true animal lovers, O'Shea says, they also have two senior rescue dogs and two cats.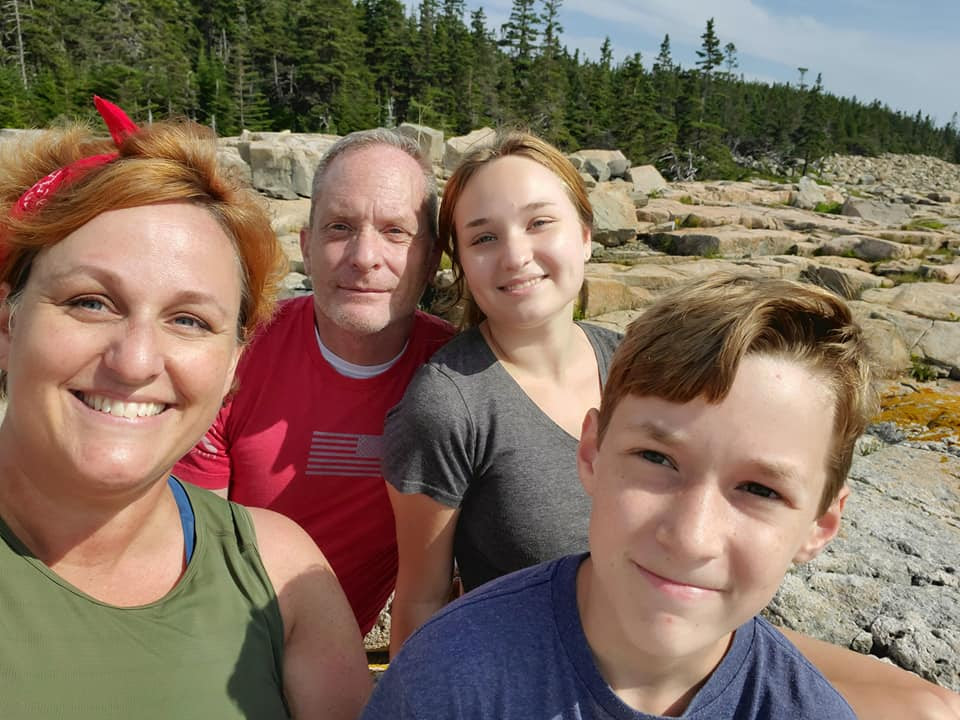 "Our family is excited by the opportunity to honor the tradition of providing a sacred space set apart for children, youth, and adults to grow in their faith," said O'Shea, who looks forward to being "surrounded by the simple splendors of nature."
Pocono Plateau is one of four Camp & Retreat Centers owned and managed by the Eastern PA Conference of The United Methodist Church—one in each of its four districts. The others are Carson Simpson Farm in Hatboro, Innabah in Spring City and Gretna Glen in Lebanon.
"We give thanks for the past two decades of service that the Rev. Ron Schane provided to Pocono Plateau and the wider community," said the Rev. Dawn Taylor-Storm, EPAUMC Director of Connectional Ministry. "We pray for Ron and Robin in this time of transition, as we welcome Carmen O'Shea as the new Director of Pocono Plateau."
"Carmen's passion for camp and retreat ministry, along with her background in church leadership and financial management, is a gift to the Eastern PA's camping program," said the Rev. Don Keller, who chairs the conference's Camping Board. "We are excited to welcome Carmen, Brian and their family to the Plateau."