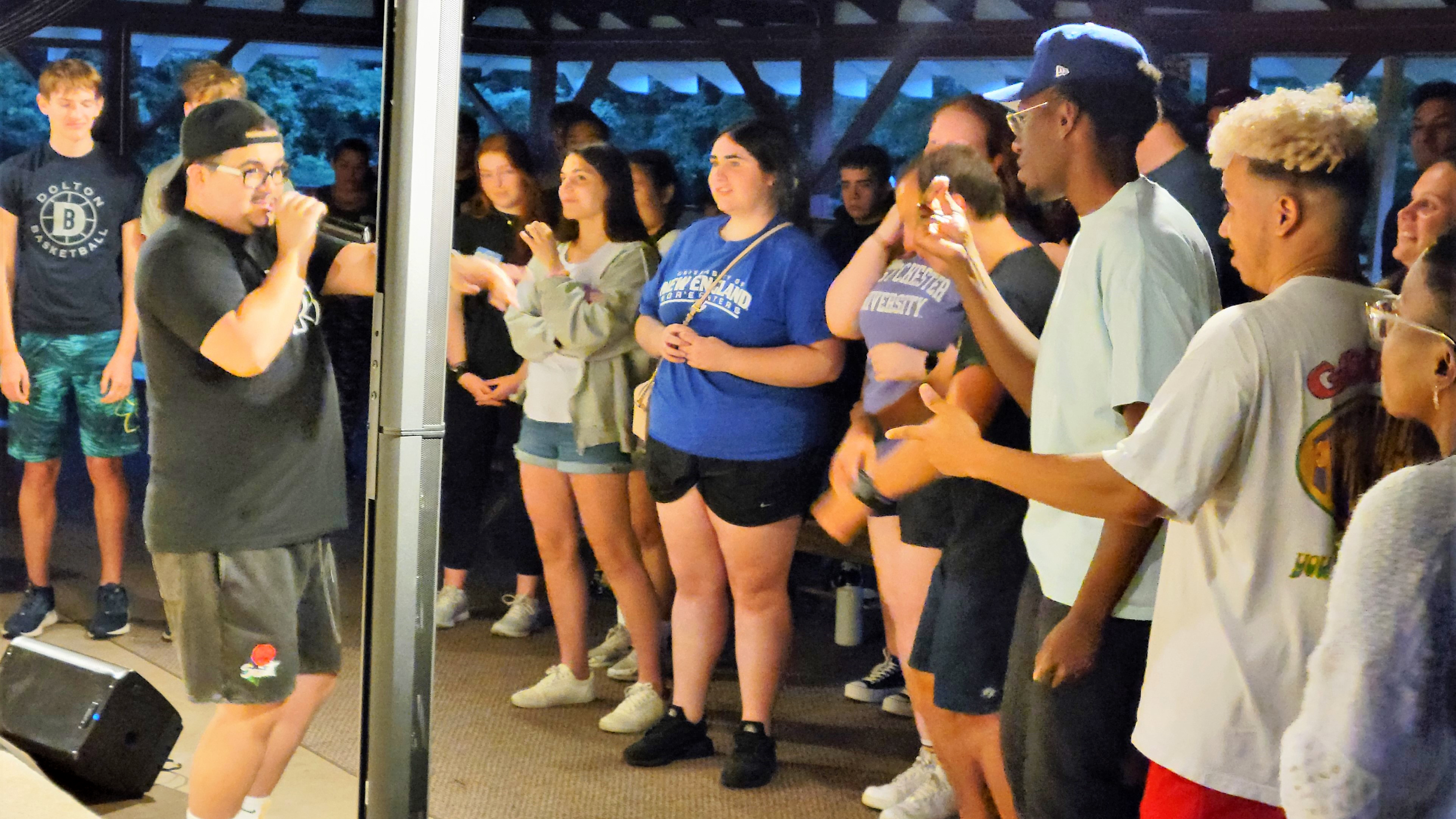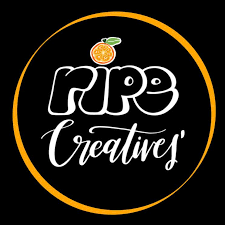 Ripe Creatives, a collective of young, dynamic, Christian poets, singers and rappers, has been delighting and discipling campers and staff at EPA's Carson Simpson Farm Christian Center in Hatboro this summer. And they will bring their message-rich music—sung and spoken—to a Philadelphia church and community on Friday, July 29, starting at 6 PM.
The family of gifted, local artists—who are independent but closely connected—will perform for nearly four hours at Servants of Christ UMC, 5213 Germantown Avenue, during a community "block party" in the church's front yard—weather permitting. That's where The Extreme Tour brought music artists from around the U.S. when they visited Philly in September 2021 to host not only a concert but also a popular bike-riding competition for youth, plus some street evangelism to help spread the gospel of Jesus Christ.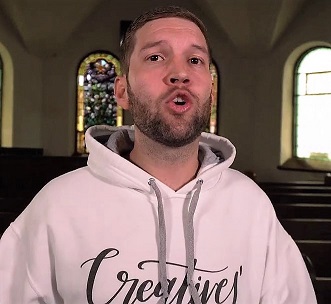 One of those artists, Philadelphia spoken-word poet Scott Smith, was inspired to sponsor a similar community outreach concert, but with local musicians and poets as performers. Smith and others formed Ripe Creatives in 2019 "to spread the good news of the gospel through creative expression and equip Christian artists to engage the world with excellence, humility and truth.
"We accomplish our mission by representing Christ in creative spaces," the group's website explains, "developing platforms and events for Christian artists, and encouraging the Church to love, serve and reach the community around them."
Power of relationships grows group of artists
The words "engage" and "encourage" are key to its mission. Beyond all its vocal and visionary talent in creating and performing music and poetry, what grows the group of multi-talented artists from its core is the power of relationships.
"We're all believers on our team," said Smith. "And we're trying to build relationships with people that are in the artists community. So, we host open mics where we give other people the platform to be able to perform, and we try to build relationships and love on people."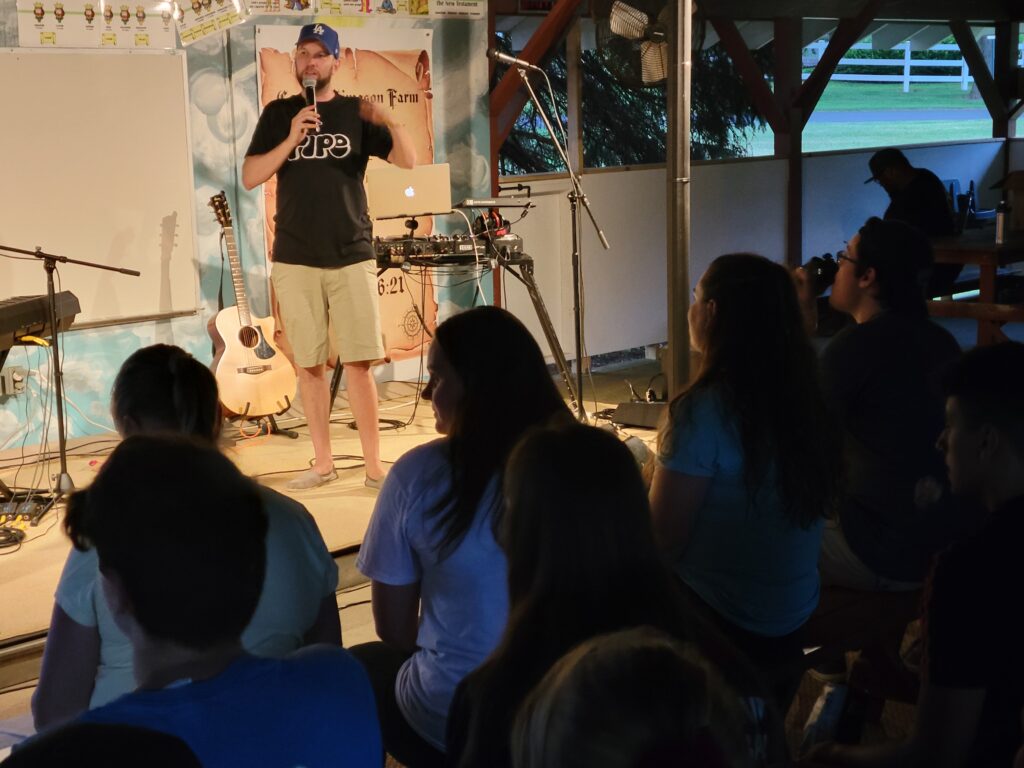 While forging personal and working relationships among artists, Ripe Creatives does likewise with Christian partners that share its values and mission. The collective, which regularly performs at Christian events and music festivals, was honored to perform at Creation Festival, June 29 to July 2, in Mt. Union, Pa., "the nation's largest Christian music festival." Average attendance is between 50,000 and 100,000 annually.
But two fruitful relationships that have blossomed locally for Ripe Creatives in the past few years are with Carson Simpson Farm and Shores of Grace, an independent, local outreach ministry housed on Servants of Christ's church campus. Smith partners with Carson Simpson's director Jonathan Curtis and also Luke and Alisan Billman, who operate Shores of Grace in Philly.
Friday block party details
Servants of Christ supports Shores of Grace as a ministry partner, along with other churches. Friday's block party will feature multiple artists, refreshments and fun activities for children and youth. Plus, there will be speakers, including Philly residents who have lost loved ones to gun violence and want to appeal for peace, justice and a greater commitment to end the carnage crippling the city and its families.
The partners invite everyone from everywhere—including all ages—to come join them for a high-spirited, deeply meaningful event with eclectic, mostly hip hop, Christian music and spoken-word poetry. Performers—all highly regarded—will come from Ripe Creatives' growing family of artists, which includes Aable (Aaron Rosario), Rick Harmoney, Diomer, Rashid St. Fleur and Leah Wrenne—but also friends of the family, including A Ram (Anthony Ramos), Namarah, Doc Hero, Sergine and AVG.
Some of these same artists are performing at Carson Simpson Farm (CSF) this summer, for the second straight year. They first performed for the summer camp staff during their training in June. They have returned to perform during Friday chapel services and twice—July 19 and August 2—for the camp's PEACE program, "a group camp experience for low-income children in the Philadelphia area through a network of UM churches and ministries."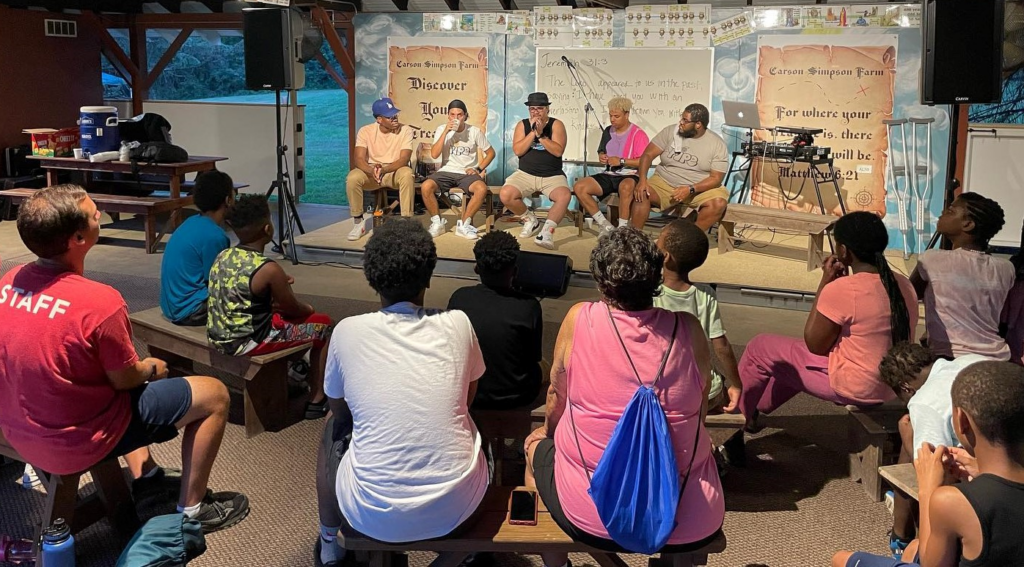 Smith is intensely committed to working with local artists and serving young people alongside churches and other dedicated partners in the city that he loves. He said he was excited when he learned that a church-sponsored camp like Carson Simpson existed so close to the city.
"We met, talked and learned about our shared mission, values, goals and ideas," said Jonathan Curtis, "including serving the kids of Philadelphia…and advancing Christ's Kingdom." His brother-in-law worked with Smith at The Philadelphia Project, a nonprofit youth mission experience program that partners with churches serving in disadvantaged communities.
Smith also befriended and worked with the Billmans while working for The Philadelphia Project, another example of the power and potential of relationships that become partnerships.
Music, dialogues bear ripe fruit in young hearts
In addition to performing at CSF, Smith has led devotions there. And after performing, his "Ripe" troupe talk with the campers, answering questions about their music and messages, the importance of staying humble and grounded in their faith, and the joys and struggles in their busy lives. Some of the artists are worship and youth ministry leaders at their various churches.
After the July 19 PEACE Ministries concert at least five youth told Curtis that "they came to know the Lord" through the music and dialogue, an outcome that also happened in 2021.
Harvesting such ripe fruit is the goal of the next collaboration, Worship Fest, a free, half-day community concert on Saturday, Oct. 15, noon to 5 PM. "The mission behind Worship Fest is to spread the gospel, through worship, arts and community fellowship," according to the promotion.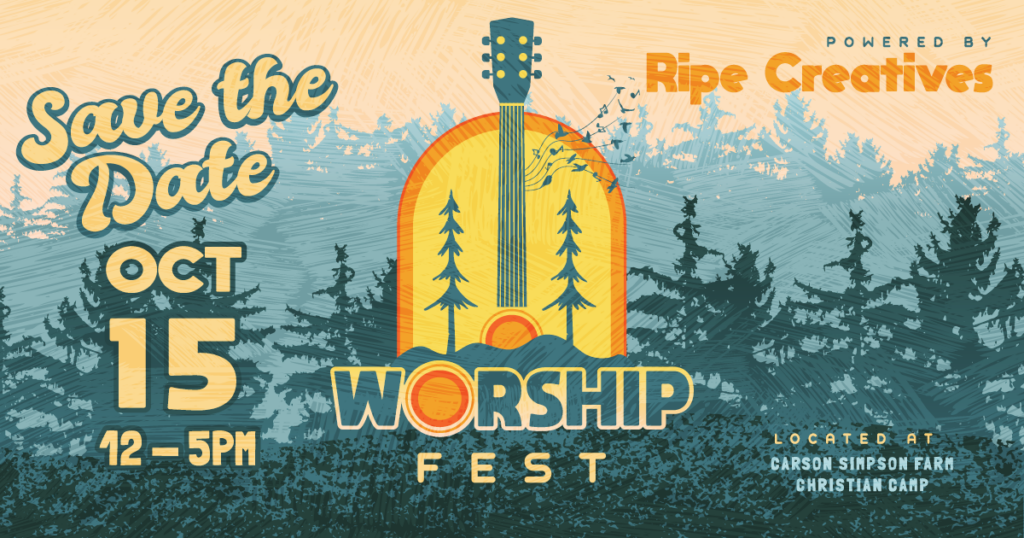 Churches can set up displays and inform guests about their ministries; and praise and worship teams are invited to perform. Ripe Creatives' artists and its branded "Ripe Worship" team will also perform. Learn more and register.
"We hope to build bridges to help people find a church home," said Curtis. "And I hope to continue to grow our partnership with Ripe Creatives through our mutual support. We're just trying to go where the fruit is."