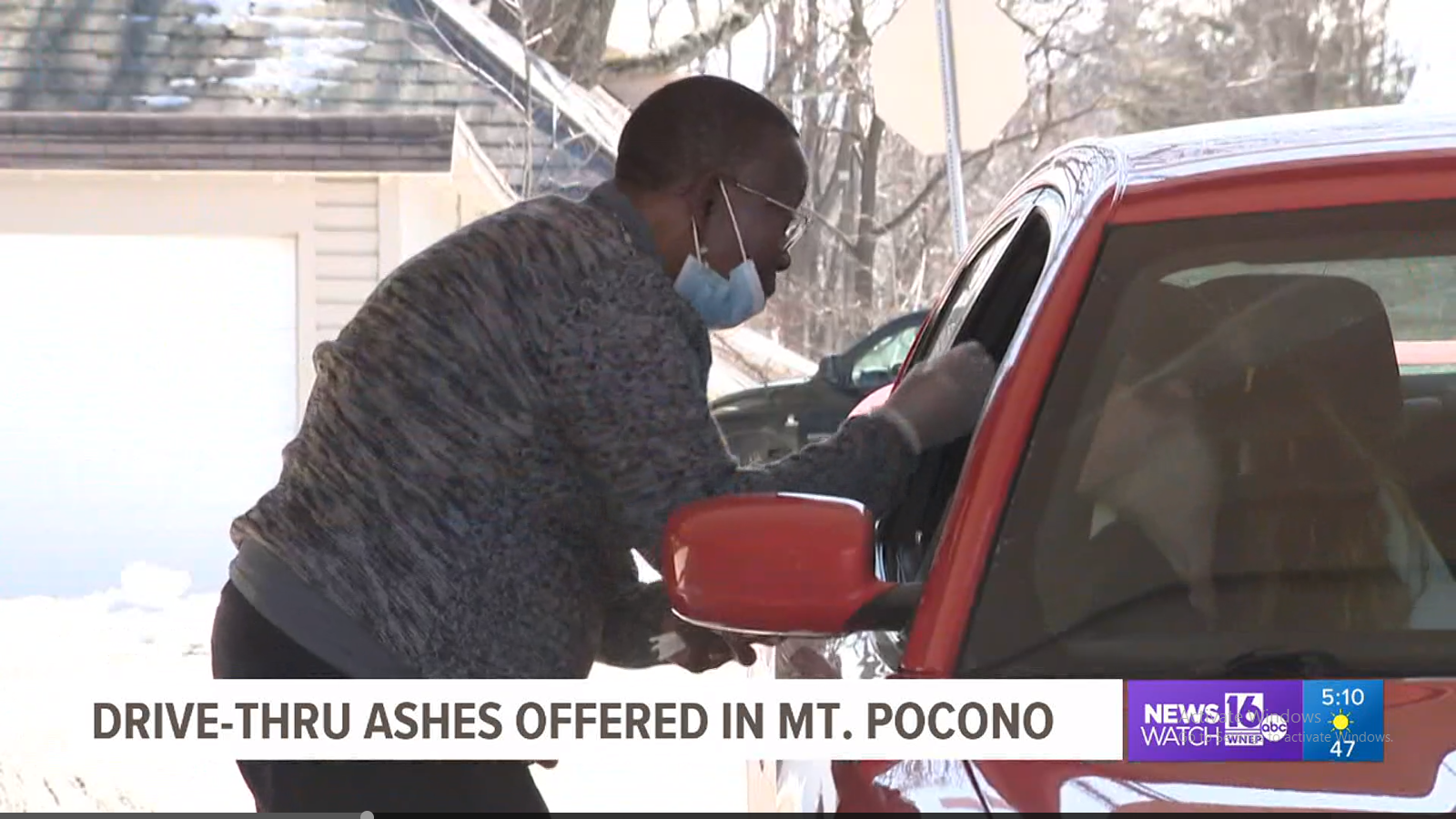 Mount Pocono UMC found a new, adaptive way to perform an old ritual for people who needed it. On Ash Wednesday they provided drive-through ashes from noon to 6 PM, welcoming members and visitors in over 200 cars. "We never expected that!" said the Rev. Bob Amundsen, lead pastor.
People drove up to the church entrance, rolled down their car windows and received ashes upon their foreheads as familiar Lenten words of repentance were spoken. This was Mount Pocono's first try, but with that success, it won't be the last.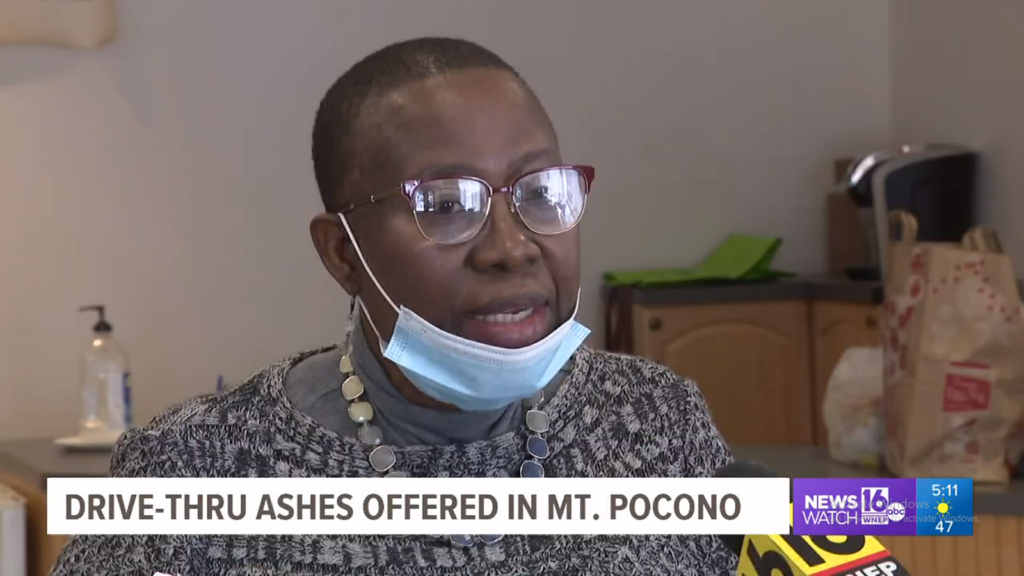 Ministry leader Catherine Morgan told WNEP-TV news reporter Amanda Eustice that the goal was to reach more people on the go, especially those either unable or unwilling to attend the church's evening Ash Wednesday service in the sanctuary. View the full story at Drive-thru ashes offered in the Poconos.
"I love it because I can't walk, and it would make it hard for me to go in there, stand and wait," said Gerry Fauser of Tobyhanna, calling it "a great way to spread the faith. "This way, I don't have to get out of the car, and I get the ashes, which I always try to do every Lent."
Amundsen and his team plan to offer it again next year. In fact, they may begin to offer drive-through Holy Communion periodically.
"Many people in line said they no longer feel safe coming into church; so this can help them feel connected," he later told NEWSpirit. "What we should have done with our drive-through ashes was give them information about some of the things that we are doing as a church. The drive-through Communion service would give us an opportunity to do that."
By the way, if you haven't yet read our brief Ash Wednesday article "Why does Lent begin with ashes?" it's still worth reading, along with viewing the short UMCom video. Especially check out the fun but informative short video about Ash Wednesday offered by Elizabeth Christie, Director of Faith Formation at Fritz Memorial UMC in Bethlehem. It's useful for teaching children and adults. And it would provide a great children's moment during your worship this Sunday.