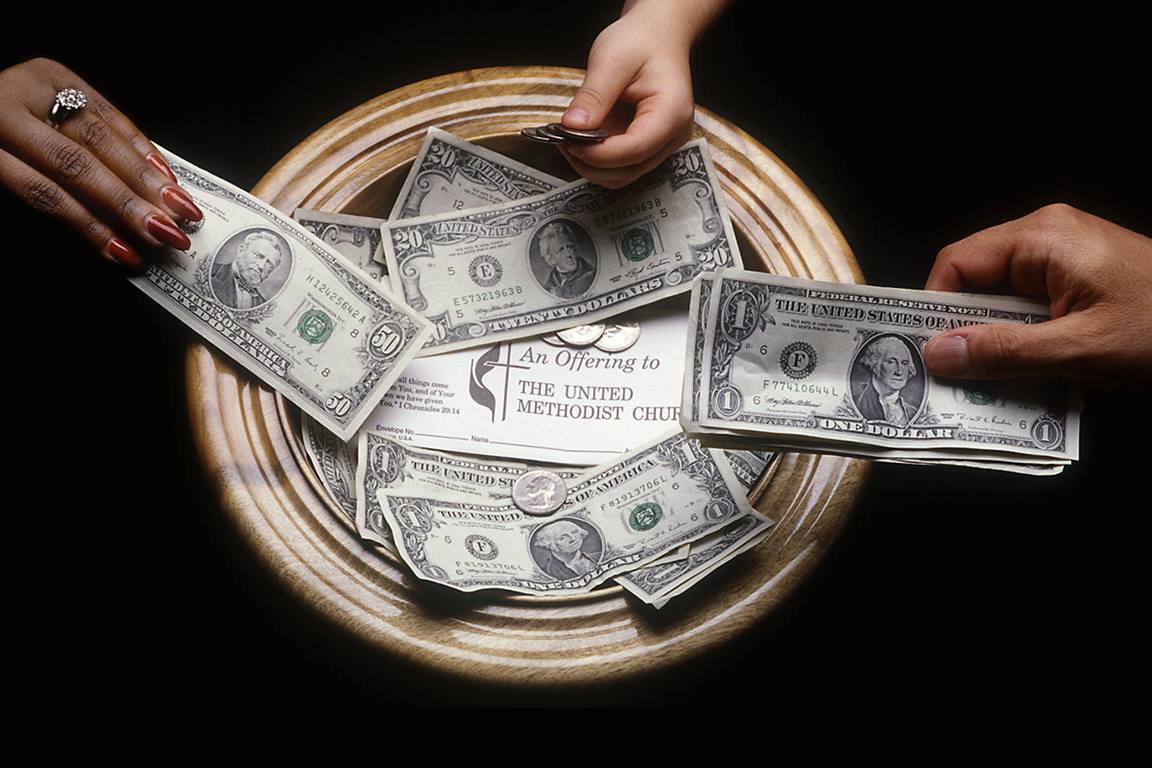 A number of Eastern PA Conference grants are available to support ministry, and application deadlines are fast-approaching for several of them.
Dewees Grants applications due Sept. 1
Dewees Grants are available to support EPA's mission to grow vital congregations. Grants will typically not exceed $5,000 and must be for initial funding of a project only. The deadline to apply for fall grants is Sept. 1. Churches should send their application form to their District Superintendent. Committees, boards and agencies should send the application form to the Director of Connectional Ministries, Rev. Dawn Taylor-Storm at dtaylorstorm@epaumc.church.
Metro Ministries Building Repair Grant applications due Sept. 15
EPA's UM Metro Ministries will receive applications for fall building repair grants from eligible churches until Sept. 15. UMMM seeks to fund the most compelling projects that demonstrate high impact on the life of the congregation and/or the community it serves. Learn More.
New! Wholeness Center Grant applications due Nov. 1
EPA offers a new grant as part its initiative Dismantling Racism: A Path Towards Wholeness. The new initiative is part of the EPA's commitment approved by Annual Conference to address systemic racism and economic inequity. It will award grants to UM churches that are committed to intentionally partner with the BIPOC (Black, Indigenous and People of Color) communities they serve.
All churches are welcome to apply twice a year (fall or spring). Applications must be submitted to a church's district superintendent by Nov. 1 or May 1 for review and approval, and then submitted to the EPA Office of Connectional Ministries by two weeks later, Nov. 15 or May 15. Learn more.
Urban Ministry grant applications due Nov. 15
The EPA Urban Commission awards grants to assist in funding Urban Alliances and Urban Church Initiatives. Eligible churches may apply individually or as partnership alliances if they are located in urban communities, including Lancaster, Philadelphia, Norristown, Chester, Lebanon, Allentown, Pottstown, Bethlehem, Coatesville, Reading and the Drexel Hill and Darby areas. Examples of ministries funded include: educational, nutritional and recreational programs; affordable housing; community organizing and development; and outreach to low-income families, crime victims and returning citizens.
Two cycles of grant applications are due Nov. 15 and May 31. Download the Urban Alliance / Urban Church Initiative Grant Application.
Narberth Grant applications due Jan. 31
The Narberth Legacy Ministry Action Fund is a Permanent EPA Endowment Fund to support innovative, justice-seeking ministries that impact the life of communities. One grant for up to $45,000, distributed over a three-year period, is awarded annually to a church. Eligible ministries are those that seek to serve populations that may be multicultural, young or intergenerational, unchurched or de-churched, and challenged by racism, discrimination, poverty and other disadvantages. Such ministries should demonstrate viability and a commitment to foster productive cooperation with church and community partners and stakeholders.
The recipient ministry's progress will be assessed to ensure continuation of the funding. Funds will not be granted to pay for staffing or ordinary operating costs, nor for work that is primarily related to training, dialogues, one-time events, property purchases, or construction or improvement of facilities. Learn more and apply.
Congregational Development Grants
EPA's Congregational Development Team (CDT) awards grants year-round to churches engaged in church growth-oriented ministries, especially outreach ministries with "new people in new places." Contact the Rev. Lloyd Speer, CDT co-chairman, at Lloyd Speer lfspeer3@comcast.net for more information.
Peace with Justice Grants
EPA's Global Ministries Team awards Peace with Justice Grants year-round for individuals, churches and conference organizations that address peace with justice concerns, including "alternatives to violence and its causes; economic justice and the self-development of peoples; and restorative justice, including abolition of the death penalty." Learn more and apply.
OTHER GRANTS
Oldham Little Church Foundation
The Oldham Little Church Foundation offers Facility Completion Grants to small, Protestant churches with 40 to 300 members and assets under $1 million. The grants are for specific items within a building repair, renovation or new construction project that are needed to help a church finish its project. Grants are typically considered four times per year, with the average grant ranging from $9,000 – $12,000 for the year 2022. Learn more.
Visit our Funding for Ministry web page to learn about these and other ministry funding opportunities.