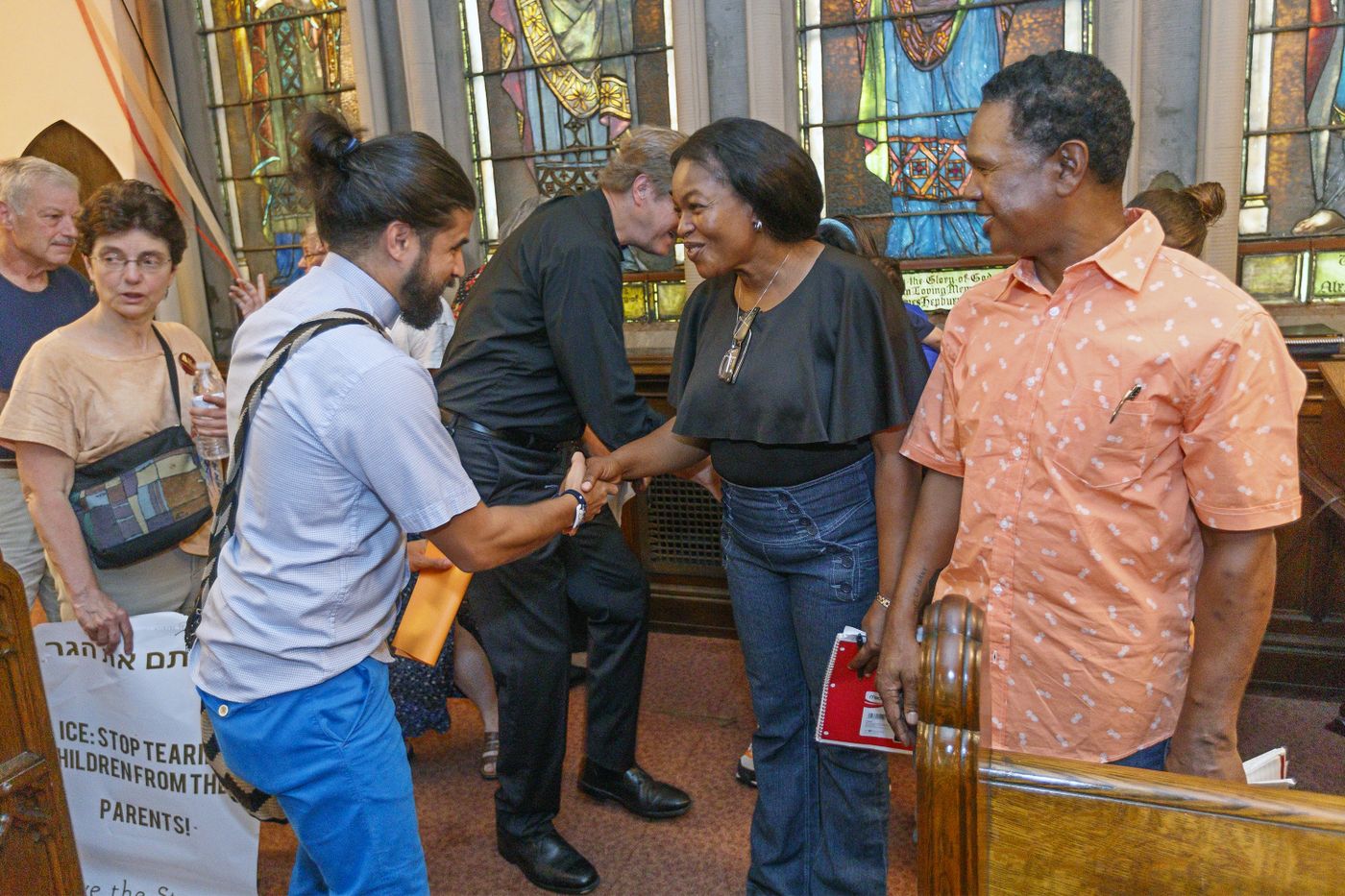 Philadelphia Inquirer reporter Jeff Gammage continues his revealing coverage of First UMC of Germantown's recent decision to provide sanctuary to two undocumented immigrant families whose appeals for protective asylum were rejected by the U.S. Bishop Peggy Johnson plans to visit the families and their supportive hosts later this month.
Gammage reports that 14 sanctuary guests are living in Philadelphia churches now (and 51 nationwide), the most of any city in the country, according to Church World Service. "All took refuge as a last resort," he writes, "knowing that ICE guidelines dissuade officers from making arrests at 'sensitive locations,' including churches, schools and hospitals."
Read his in-depth, Sept. 14 article that examines the church's daring decision, taken in collaboration with the New Sanctuary Movement, and how it recalls a similar action FUMCOG took in 1984 when the original Sanctuary Movement emerged in a dramatic campaign for justice and mercy. Here is an excerpt:
The leaders had no doubt what they, or the congregation, would do. The question of offering help was not "if" but "how."
"In the 1980s, we voted to become a sanctuary church," one man spoke up. "I don't recall us ever rescinding that."
Today, a family from Jamaica and another from Honduras have taken residence within the church's gray stone walls, seeking to put themselves beyond the reach of U.S. Immigration and Customs Enforcement, or ICE.
In offering protection, First United bound itself to what has become a growing national sanctuary movement. And it reanimated a strand of its own DNA that had lain dormant more than 30 years, when the church first defied the law and the federal government by sheltering a family from Guatemala.  Learn more…