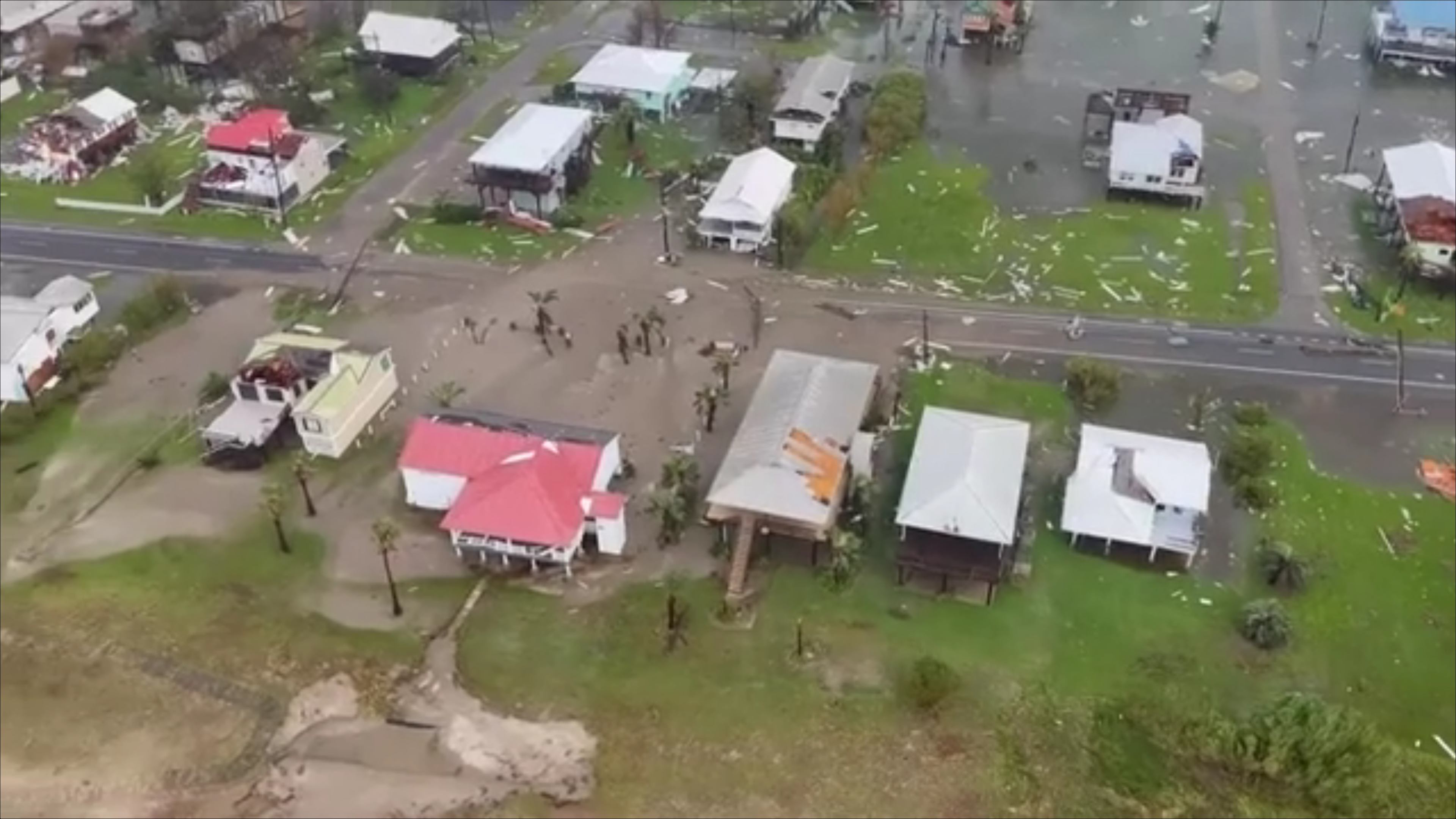 After ripping through parts of the Caribbean, Hurricane Ida wreaked havoc across southeast Louisiana early this week, including United Methodist-owned buildings among its targets. But the historic storm continued its destructive onslaught of roaring winds, devastating tornadoes and dangerous flooding into Mississippi, Alabama and up the East Coast, through Pennsylvania, New Jersey and as far as New York.
Widespread power outages, unprecedented flooding levels, mass evacuations and other difficult conditions are making damage assessment harder. But the power and the people are slowly coming back; and financial gifts are the best way to help for now, though major recovery work looms on the clearing horizon.
"UMCOR is currently assessing Hurricane Ida's impact and widespread damage in coordination with the conference disaster response coordinators and has awarded a grant to the Louisiana Conference to support initial relief efforts," the agency said in a statement. UMCOR's Sager Brown Depot in Baldwin, Louisiana, a hub for supplies for relief operations, appears to have come through the hurricane OK.
The Alabama-West Florida Conference announced that it has early response teams ready to help with debris removal in southeast Louisiana, including mucking out houses and applying tarps — as soon as the green light comes.
Louisiana has had a ruinous stretch of natural disasters, including Hurricane Laura, which hit last August. Bishops Cynthia Fierro Harvey of Louisiana and James Swanson Sr. of Mississippi both stressed that it's too early for response teams to begin helping churches and communities, given that damage assessment and prioritizing continue — and that traveling conditions and overall living conditions are tough. "The best way to help right now is to send financial contributions," Harvey said.
Read more in the UM News story "Hurricane Ida takes out church buildings."
How to Help
Give to UMCOR's U.S. Disaster Response and Recovery through Advance #901670. Donations also can be made through the Louisiana Annual Conference's disaster response fund or by texting RELIEF to 800-500-5858. For information on relief supply kits, visit https://umcmission.org/umcor-relief-supplies/.