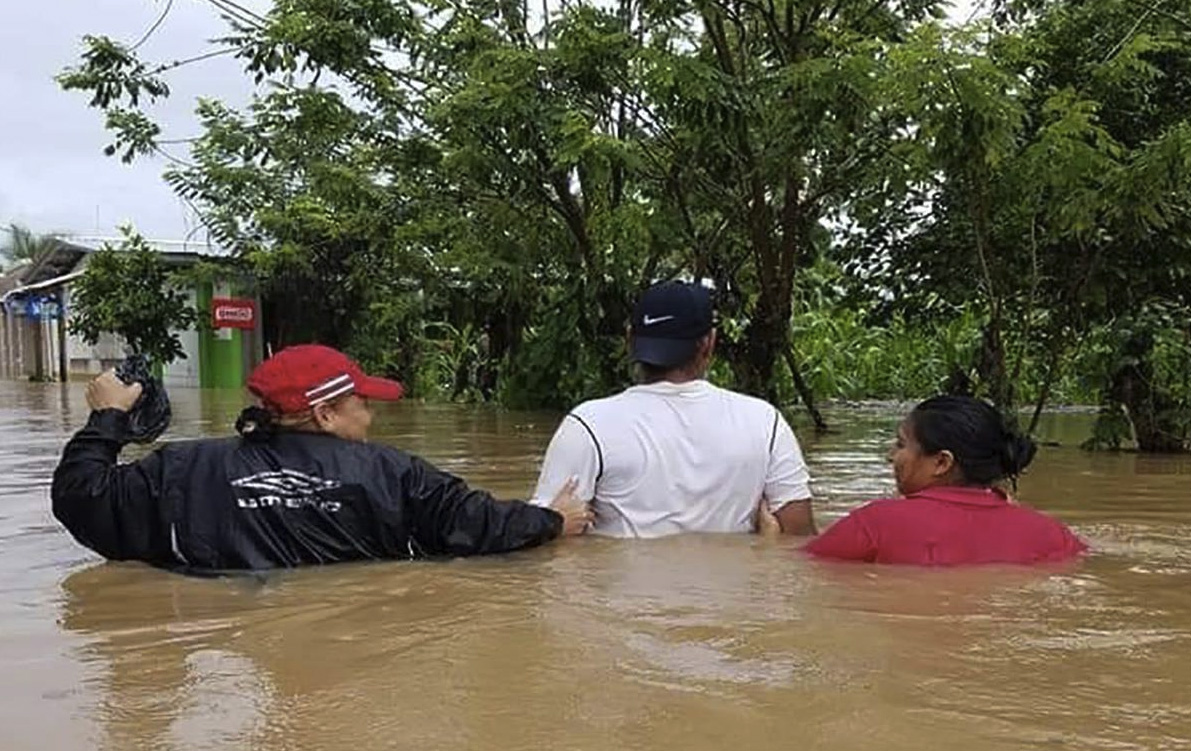 Honduras and Nicaragua are getting a double dose of disaster with two back to back hurricanes tearing through the two Central American nations, causing destruction, many deaths and massive evacuations.
Iota, became a Category 5 hurricane and the 13th of the Atlantic season Monday, devastating both countries with dangerous winds and torrential rains on the heels of Category 4 Hurricane Eta just two weeks before. Both governments evacuated people along their shared border.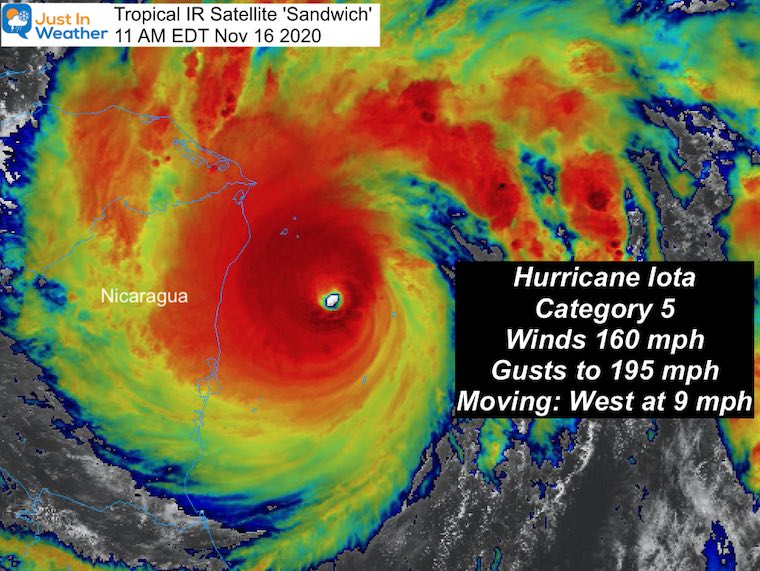 Only the second Category 5 hurricane on record in November, Iota was downgraded to Category 4, but still it wreaked catastrophic rainfall flooding, mudslides, storm surge and damaging winds on a region that was still recovering from Hurricane Eta which struck in early November. With a record-breaking 30 named storms of this year's erratic Atlantic hurricane season, more attention is focused on climate change, which scientists say is causing wetter, stronger and more destructive storms.
In Honduras, compulsory evacuations sent over 63,000 people into shelters and put the entire country on high alert. Nicaraguan officials evacuated hundreds more on Sunday, nearly half of them children. Learn more…
UMCOR (the UM Committee on Relief) remains in communication and "in solidarity" with partners in the region. It requests prayers and support from United Methodists.
"Please join us in prayer for Central America and especially for the communities in Honduras and Nicaragua that continue to grapple with the widespread damage and loss of life," said the global relief agency.
You can respond to disasters through UMCOR
When a natural or human-caused disaster strikes outside of the United States, UMCOR serves as the primary channel for United Methodist assistance. In the short-term, UMCOR provides funds to our partners to distribute food, hygiene supplies, shelter and other basic needs to ease human suffering. In the long-term, we work with local partners towards recovery and reconstruction.Learn more…
Donations can be made to UMCOR through the International Disaster Response and Recovery fund, Advance # 982450. Donations to this fund are used to respond to disaster situations worldwide.
Yorleni Jiménez, a missionary for the UMC's Board of Global Ministries, reported on the destruction in Honduras and the efforts of churches there to respond to grave needs. She serves as program director for the UM Mission in Honduras, which has more than 20 congregations and ministries and is the only official presence of the UMC in Latin America.
Jiménez is part of a team coordinating the emergency response and support to local congregations. Those congregations have been serving several affected communities, but flooding and road conditions have made it difficult to access many affected areas.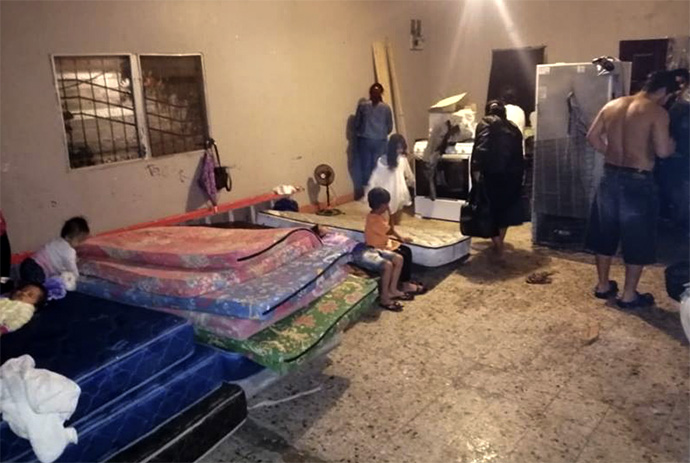 "We hope to be able to bring much more effective aid than we have been able to provide until this moment," said Jiménez. "Several pastors have been helping their communities by distributing food, cooperating with the rescue of affected people, preparing and supporting safe shelters for affected people."
Their current needs include food, personal hygiene items, cleaning supplies and personal protective equipment to prevent the spread of COVID-19, as well as clothing and construction materials to repair the houses that have been severely affected. Learn more from "United Methodists in Honduras face tragedy with solidarity," by UM News.
Also read, "For UMCOR, 2020 is one long emergency."