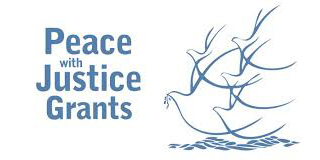 "The Spirit of the Lord is on me, because he has anointed me to proclaim good news to the poor. He has sent me to proclaim freedom for the prisoners and recovery of sight for the blind, to set the oppressed free, to proclaim the year of the Lord's favor." (Luke 4:18-19)
When your church observes Peace with Justice Sunday on June 16 (or on a more convenient date), you join other United Methodists around world in witnessing to the Peace that Christ offers us and to the Justice that the Spirit of the Lord anoints each of us to bring to others like good news.
In Arizona border towns, communities facing social challenges are dramatically divided. In Liberian villages, citizens' human rights are being violated. In Pennsylvania and other states, women and girls are being bought and sold against their will.
Moved by Christ's love to pursue reconciliation and peace, honoring the dignity of every individual made in God's image, The United Methodist Church is unwilling to turn a blind eye to injustice. Your special offering goes to help others pursue peace and justice in our communities, across our nation and around the world. One-half of your offering supports ministry here in our conference, while the other half aids important ministries elsewhere.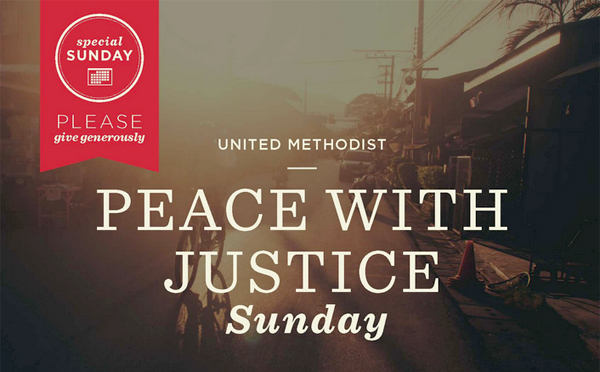 Eastern PA Conference PWJS Grants
The Eastern PA Conference's Church and Society Work Team approved two Peace with Justice grant requests this year to support vital potentially lifesaving ministries. Pastor Jessica Lynn Ross helps administer the grants program.
The conference's new Domestic Violence Committee, chaired by the Rev. Jacqueline Hines,
received $1300 to help fund its second annual "Domestic Violence: The Church Responds" seminar, scheduled for September 28 at Simpson House in the Philadelphia area. This one, subtitled "Getting Out of the Man Box," will feature speakers and workshops focused on helping men and boys unlearn and heal from toxic masculinity—that is, socialized attitudes and behaviors that contribute to intimate-partner abuse, especially violence against women. The event is for all men and boys and the women who love them.
Living Waters for the World Ministry, coordinated by the Revs. Patricia and Dave Patterson of Conshohocken UMC, received $2000 to aid in creating a much-needed water filtration system in Cuba.
Church and Society also currently received a grant request from the Rev. Jim McIntire to support an campaign to build public and partnership support for Ending Gun Violence in our communities.
Requests for Peace with Justice grants may be submitted at any time. Both conference and general church Church and Society leaders welcome such viable work that supports our United Methodist Social Principles. Information can be found on our conference website and on the General Board of Church and Society's website's grants page.
Equipping UMC to do justice in Jesus' name
Remember: When you give on Peace with Justice Sunday, your gift makes possible our critical kingdom work in the world. Because you give:
Methodists spearhead a peace ministry uniting Arizona border communities
United Methodists in Liberia are being equipped to implement the denomination's Social Principles to address social-justice issue
Pennsylvania students are educating their community about sex-trafficking at home and abroad
These initiatives, and hundreds of other ones, are possible because you give. Through your giving good news is proclaimed and experienced by the poor. Thanks be to God!
Read stories about the impact you are making with your gifts. Give Now!
If you have not already downloaded it, the Peace with Justice Sunday Leader's Kit is available here. Also, this would be a great week to begin posting graphics on social media. Send them to your email list with a message or share on your church's website.