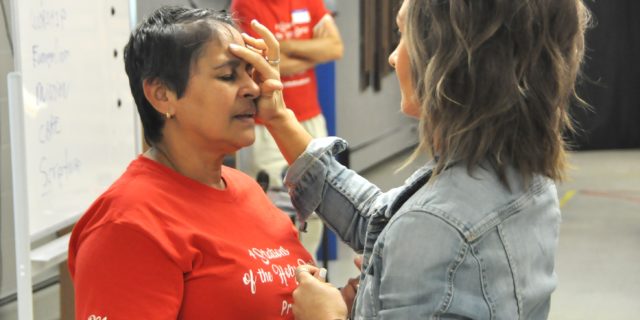 Last Day to Register is Wednesday, March 27th! The Conference Congregational Development Team will host FOUR STATIONS OF THE HOLY SPIRIT TRAINING EVENT on Saturday March 30th from 8:30am to 12:30 pm at ELAMUMC, 1073 SMITHBRIDGE RD. GLEN MILLS, PA. 19342. This Eastern Pa. Conference Congregational Development Team event is designed to reach lay people to:
pray one-on one with others
anoint others with oil
serve Communion wherever and whenever people need it
help those in search of"newness of life" in Christ to affirm their baptism.
There is a $15.00 fee which covers the cost of a book and other sacramental elements for training purposes. Refreshments will be served as well. To attend, please email the Rev. Gordon Hendrickson, coordinator, at gordonacts6@gmail.com or call him at 267 258-9507 by March 27th.
Read about a previous Four Stations event held in August 2018: