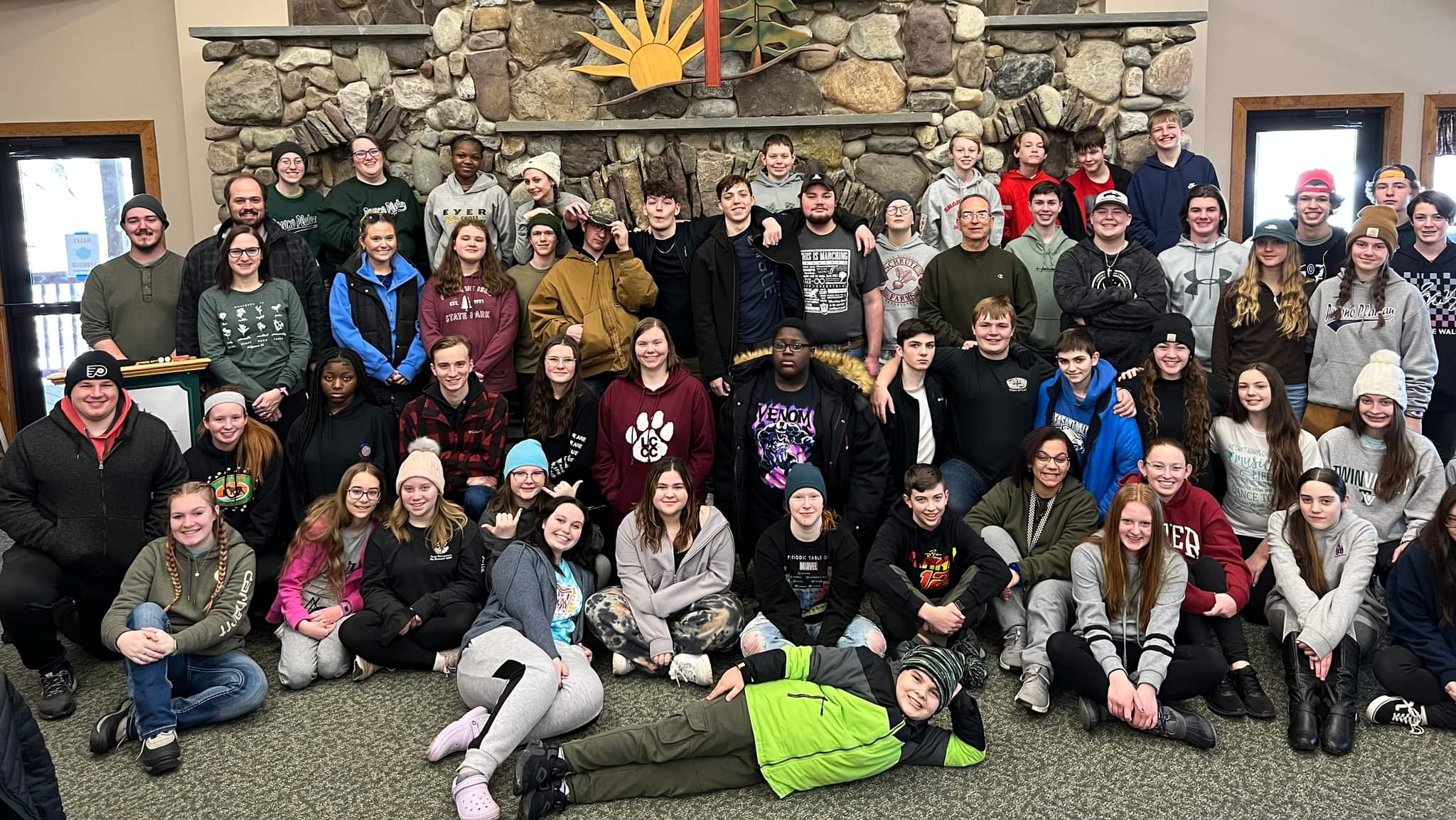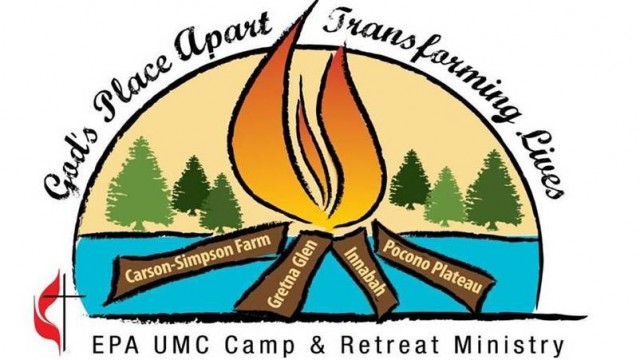 As frigid winter begins to move off-stage and the more temperate seasons of spring and summer wait in the wings, EPAUMC's Camp & Retreat Centers—"God's Place Apart ~ Transforming Lives"—are making similar transitions in their seasonal preparations and activities. That ranges from Pocono Plateau's recent Winter Jamboree and Winter Blast, Feb. 18-20, to even more fun events for children and youth, to competitive trail runs for mostly adults, and to springtime open houses for all. And, of course, registration and preparations have begun for summer camp 2022.
Most of the four centers' activities are offered yearly. But participants can look forward to enjoying newly improved facilities, newly hired personnel, and new experiences in fellowship and faith formation that should help them nurture meaningful relationships with God and with one another.
Pocono Plateau's two winter weekend events drew over 62 children, youth and adults combined, reports Carmen O'Shea, the camp's new director. Featured there were classic camp activities, such as GaGa, crafts, games, Bible sessions, a campfire with s'mores, and more; plus outdoor winter adventures that include sledding and broomball.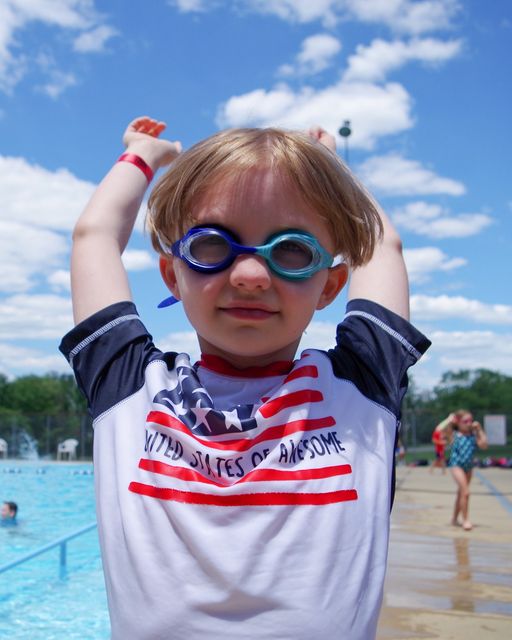 Pocono Plateau, which is seeking to hire an Assistant Kitchen Manager for its summer camp, also plans to thank its donors and volunteers at a luncheon and program April 2 in its Springer Center dining hall.
Carson Simpson Farm Christian Camp will host visitors at its annual Summer Camp Information Night Feb. 24, 5 to 7 PM. Staff will explain its programs, including Cornerstone Leadership Camp, Little Critters, Day Camp, and more. They will also give tours, weather permitting. Contact them at 215-659-0232 for more information.
Earlier this month, the camp promoted a free artists showcase and worship concert by Ripe Creatives, a diverse collective of Christian multi-genre artists in Philadelphia who dedicate their talents to offering testimonials of their faith. "We are incredibly fortunate to partner with Ripe Creatives throughout the camping season in an effort to share Christ with youth through arts and worship," said Carson Simpson director Jonathan Curtis. Like his peers, he gives much attention to creating beneficial partnerships.
Gretna Glen will kick off a busy spring with its Wilderness Explorers Day Event, for ages 8 to 12, on Saturday, March 12, 10 AM to 4 PM. Nature-lovers and learners, who want to learn how to care for Creation, can spend an afternoon there to "get up close and personal with what's under our feet, in our water and in our forest." The goal will be to dig deep into the wonders of nature and the joy of caring for it the way God calls us to. Sign up for just one event or all three for just $20 each. Register now.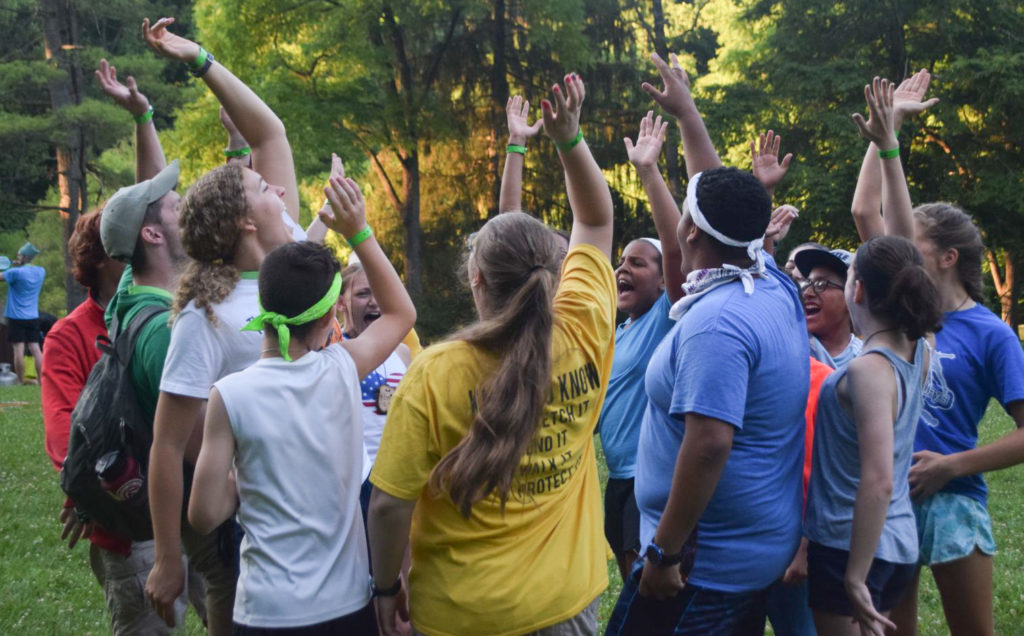 Director Apryl Miller and her staff will welcome back church youth groups from all over for their annual Confirmation Camp April 1-3. The interactive weekend program will focus on the five vows of affirmation: prayer, witness, gifts, service, and presence. Each vow comes alive as confirmands participate in hands on activities, discussions, and reflections that help them to answer the question, "Are you ready to embrace your faith?" The cost is $90 per person. Register now.
Gretna Glen will also host:
Children's Spring Blast Overnight, April 8-9, a lively, 24-hour camp experience and a sure-to-be welcome break from school. Register and learn more.
Spring Work Day, April 9, welcoming volunteers to work together on service projects, including cleanup, construction and landscaping. RSVP to camp@gretnaglen.org
Gretna Gritty 5k Mud Run, May 7, the popular, 9th annual fundraiser, where all are invited to come run, climb, crawl and jump through their 3.1 mile obstacle course. Register and learn more.
Spring Fling Senior Adult Event,May 10, offering fellowship, food, entertainment and activities planned for retirees, including a stroll around the camp to observe nature in bloom.Call 717-273-6525 to register.
S'mores and Tours, June 5, a free chance to check out the site before summer camp and see what Gretna Glen is all about.
Monthly, 3rd-Sunday Youth Events, Feb. 20 and March 20, 3-5 PM, when middle and high school-age youth groups, especially from small-membership churches, can come together for a afternoon of free fun activities, faith-building and snacks. Register.
Camp Innabah is enjoying the much-needed renovation of its dining hall, completed in January. "We ripped out the old carpet from the floor and the walls, repainted the walls; and the new floor is a luxury vinyl with the appearance of wood," reported Michael Hyde, camp director.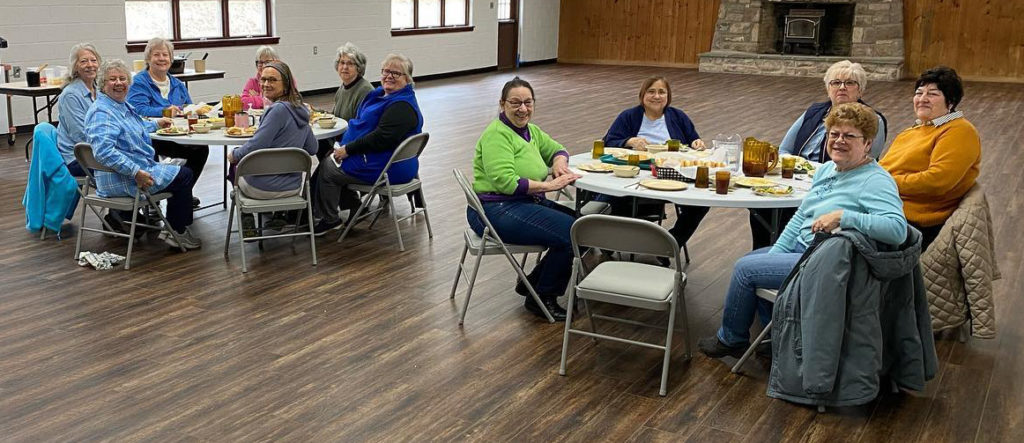 "(We're) so excited to enjoy this 'new' dining hall and to hear all of the 'oohs and aahs' from campers and families," said Jenny Sortman Hyde in a Facebook post.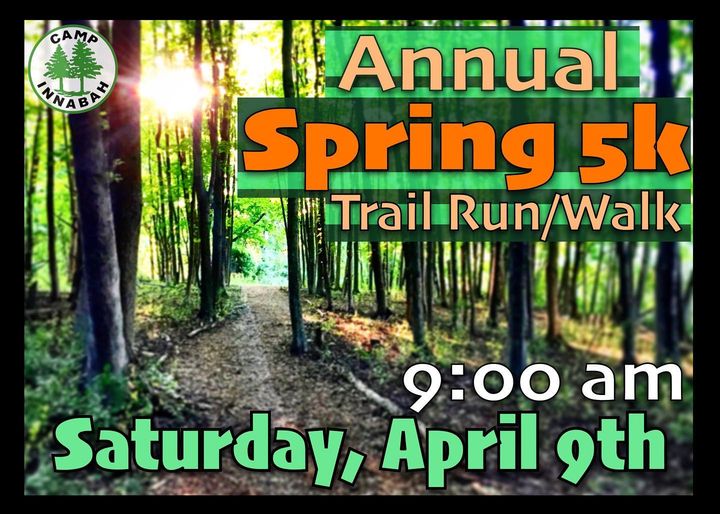 But outdoors is where the camp's next big adventures will happen, starting with its seventh annual Camp Innabah Challenge Trail 5k Run/Walk, which starts at 9 AM on April 9. The annual trail romp and hike navigates around Innabah's lush landscapes and scenic French Creek. All race proceeds benefit the summer camp programs and camp scholarships.
As usual, the day will also feature a delicious breakfast, race T-Shirts, store coupons and other treats. Registration is at www.runsignup.com. The cost is $30 before race day, $35 on race day. There will also be the camp's annual post-race Easter Egg Hunt at 11 AM.
And Innabah has also begun registering participants for Summer Camp 2022. Check out and share their promotional video (https://www.innabah.org/).
All four Camp & Retreat Centers are hiring staff, recruiting volunteers and registering eager campers for summer camp; and slots are filling up. Meanwhile, all four camps will sponsor Open Houses in April and May for visitors to learn more and to get a taste of these places apart where lives are transformed all year, every year. See the Open Houses ad below for dates and times. And visit the camps' websites to learn more.
Moreover, all the camps are eager to host and extend their special brand of hospitality to local church meetings, retreats, picnics and other special events. "Our camp sites want churches to think of us first when they plan for day or overnight events," said Miller. "Please contact any of our sites to have events customized for your group."