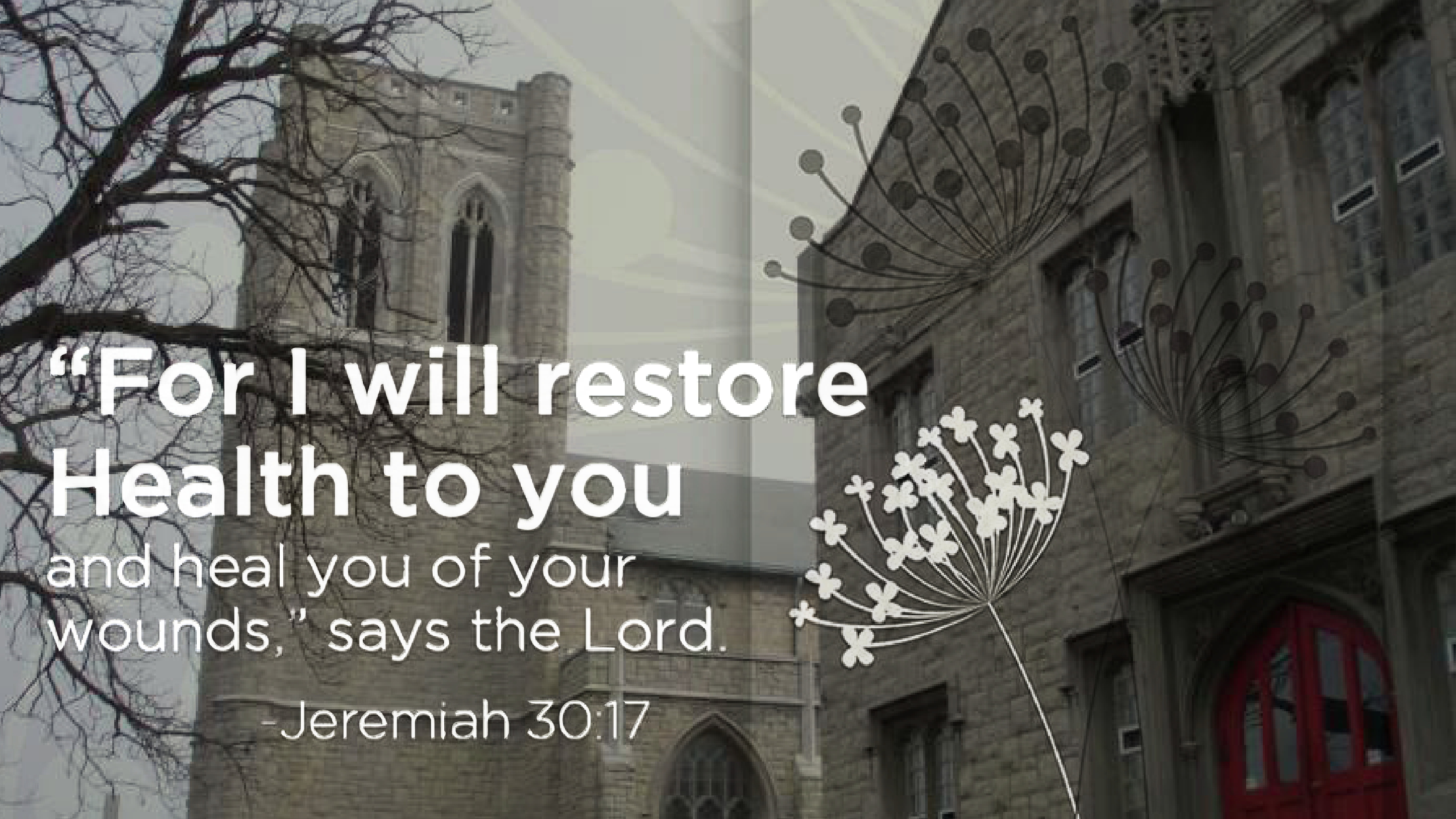 Key points:
United Methodists are responding with prayers and calls to do the hard work of addressing racism after what officials identified as a racist attack in Buffalo, New York.
United Methodists are also responding after a mass shooting in a Southern California Presbyterian church.
According to the Gun Violence Archive, the U.S. has seen 202 mass shootings this year so far.
---
Lincoln Memorial United Methodist Church stands a few blocks from the grocery store where a gunman opened fire May 14 — killing 10 people and injuring three.
But for members of the largely Black congregation in Buffalo, what officials labeled a white supremacist attack hit far closer to home.
One member lost an inspiring teacher. Another lost her beloved uncle. The church's pastor, the Rev. George Nicholas, is close to the family of Aaron Salter, the retired police officer who died trying to stop the gunman.
On Sunday, they and an interracial crowd of worshippers came to Lincoln Memorial to mourn, to begin to heal and to discuss what following Jesus requires.
"See for us Black folks, we are familiar with suffering," Nicholas told those gathered. "This ain't news to us. We've been here before and we're just desperately waiting for God's people to stand shoulder-to-shoulder with us not just for a moment, not just for a vigil, not just for prayer time. I'm talking about standing with us."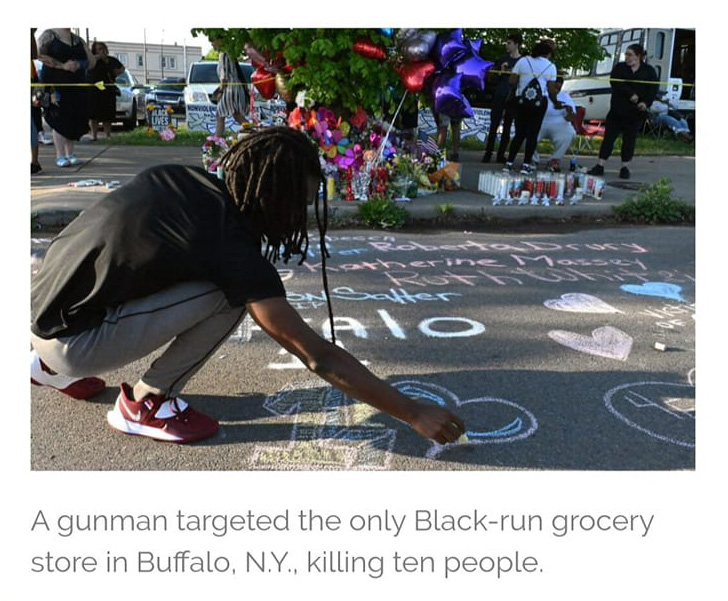 Nicholas was among the United Methodists calling for prayer and action after a weekend that not only saw a mass shooting in Buffalo but also across the country in a Presbyterian church in Southern California.
The Rev. Doug Williams, senior pastor of Laguna Country United Methodist Church in Laguna Woods, California, said his church is reaching out to its Presbyterian neighbors to find out what is needed.
"We are going to try to meet those needs if we can," he said. "We're going to offer prayers and support. I know that's cliché, but it does give comfort to folks."
Laguna Woods started as a 55+ community that has since grown into a city. A gunman opened fire at a lunch banquet of a Taiwanese Presbyterian congregation that shares a building with Geneva Presbyterian Church. The attack killed one person and wounded five others. Investigators say the killing was motivated by political tensions between China and Taiwan, and they have also labeled the mass shooting a hate crime against Taiwanese people.
According to the Gun Violence Archive, the U.S. has seen more than 200 mass shootings as of the 19th week of 2022. The Gun Violence Archive defines mass shootings as an incident when four or more people are shot or killed — not including the shooter. The attack in Buffalo is the deadliest so far this year.
Bishop Mark J. Webb, who leads the Upper New York Conference that includes Buffalo, released a statement immediately after the attack calling for prayer for the wounded and people who lost loved ones.
"As the Church of Jesus Christ, we condemn hatred, injustice and sin in all its forms," the bishop said in his statement. "Violence against another, whether with a gun or with another weapon, is sin and we must stand against it."
Investigators say the 18-year-old suspect in the Buffalo killings allegedly laid out in a 180-page manifesto why he wanted to kill, including his belief in a racist conspiracy theory that white people are being replaced by Black people and Jewish people. The suspect then recorded himself driving to the Tops Friendly Market and carrying out the attack, law enforcement officials said. The gunman targeted a largely Black neighborhood, shooting 11 Black people and two white.
United Methodist leaders across the denomination condemned the attack and called for prayer.
The Rev. Susan Henry-Crowe, top executive of the United Methodist Board of Church and Society, called the shooting an act of "domestic terror," noting that the shooter reportedly used assault weapons and wore military tactical gear.
"As United Methodists, we take seriously Christ's words 'to love our neighbor as we love ourselves,'" she said, quoting Mark 12:31. "We affirm that hate and racial terrorism has no place in our society. As Christians and Americans, we need to unite and rid the influence of white supremacy, white nationalism and racism — hate ideologies that severely veer from biblical teachings and The United Methodist Church's Social Principles."
The agency is pushing the U.S. Congress to address gun violence and urging The United Methodist Church to continue its work of addressing systemic racism and racial violence.
United Women in Faith, formerly known as United Methodist Women, noted that the massacre is only the latest high-profile shooting in which authorities say the suspect was motivated by hate. Those include last year's shootings at Atlanta-area massage parlors that left eight dead, including six Asian women; the 2019 mass shooting in El Paso, Texas, that targeted Latinos; a 2018 assault on a synagogue in Pittsburgh and the 2015 attack on a Bible study at Emanuel African Methodist Episcopal Church in Charleston, South Carolina.
"We name the simple truth today: White supremacist ideology is a poison to our country and anathema to the gospel of Jesus Christ," said Harriett Jane Olson, top executive of United Women in Faith.
The Rev. Giovanni Arroyo, top executive of the United Methodist Commission on Religion and Race, also expressed horror and grief at the attack. The agency offers resources to work toward racial justice.
"All our church and community leaders must act to undo the work of racism that's deeply rooted in our society," he said. "We must take responsibility for this ongoing work. Every anti-racist action and conversation is a step in the right direction."
Nicholas, the pastor of Lincoln Memorial United Methodist Church, challenged the visitors to his church's Sunday service, to speak up when someone in their social circles says something racist. "If you say nothing, you are complicit," he told those gathered.
He spoke in front of an altar rail lined with 10 yellow roses — each representing a life cut short in the Buffalo attack.
In an interview on May 16, Nicholas said The United Methodist Church as a denomination also needs to do more to address the sin of racism. He said that includes digging into its own history of racial segregation in 1939-1968 that has left its shadow on today's church.
Nicholas said many clergy colleagues have reached out to him since the May 14 brutality. But he wants them to understand that this is a long-term battle. The challenges of segregation, poverty and health disparities faced by Black people in Buffalo will still be there when the television cameras are gone.
"We need to be working on a daily basis to really build what Martin Luther King talked about as 'the beloved community,'" Nicholas said. "But it takes real work. It takes introspective work. It takes painful work. And sometimes it takes sacrificial work and it takes holding ourselves accountable as a denomination for a racist past and some of our current racist practices."
Hahn is assistant news editor for UM News. Contact her at (615) 742-5470 or newsdesk@umcom.org. To read more United Methodist news, subscribe to the free Daily or Friday Digests.
---
Like what you're reading? Support the ministry of UM News! Your support ensures the latest denominational news, dynamic stories and informative articles will continue to connect our global community. Make a tax-deductible donation at ResourceUMC.org/GiveUMCom.