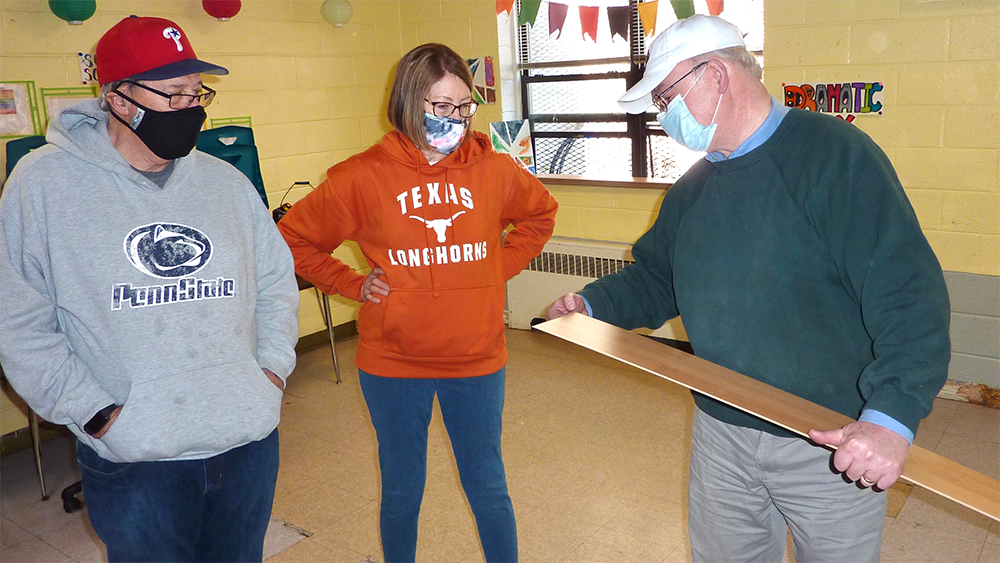 There is pent-up energy among the UM Volunteers In Mission community right now. Because of the pandemic, the possibility of an UMVIM journey abroad is zero. And even movement around the nation is not prudent. But opportunities are opening up within our conference boarders.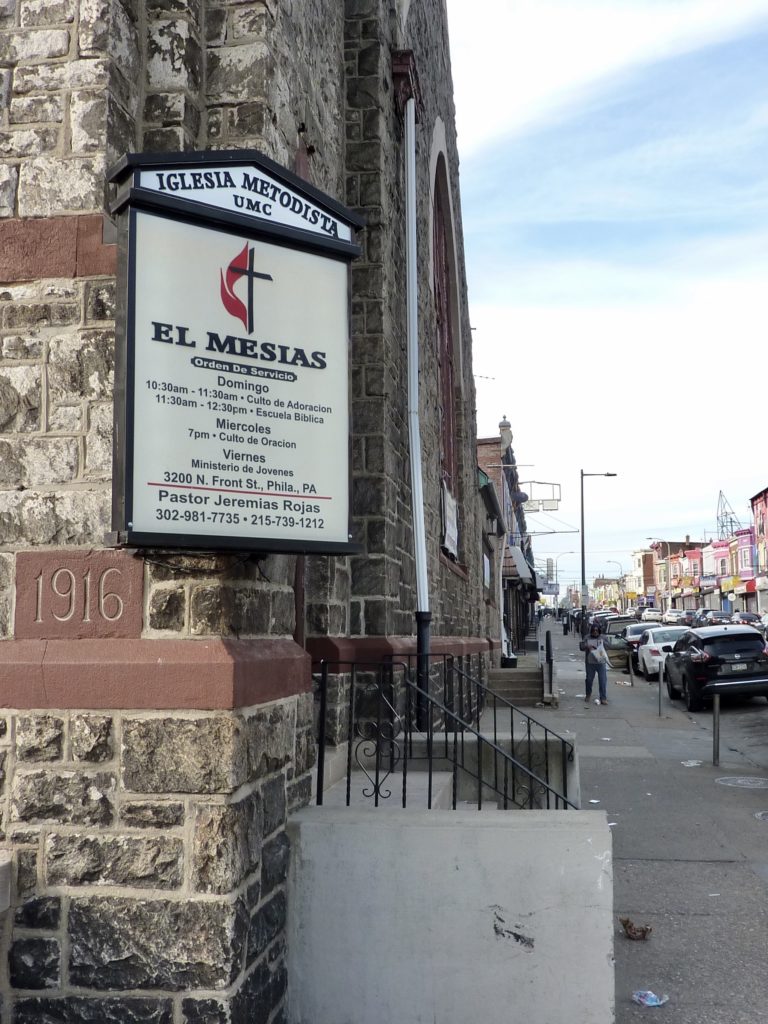 One such opportunity is El Mesias (The Messiah) UMC, at 3200 N. Front St (at Allegheny Avenue), Philadelphia, PA. The Rev. Efrain Cotto is the pastor.
The City requires that the floors in classrooms used by the BrightFutures Preschool program be covered to address an unsafe flooring concern. The parents of many of the enrolled children at the preschool are essential workers. Having affordable care available for their children is essential, too.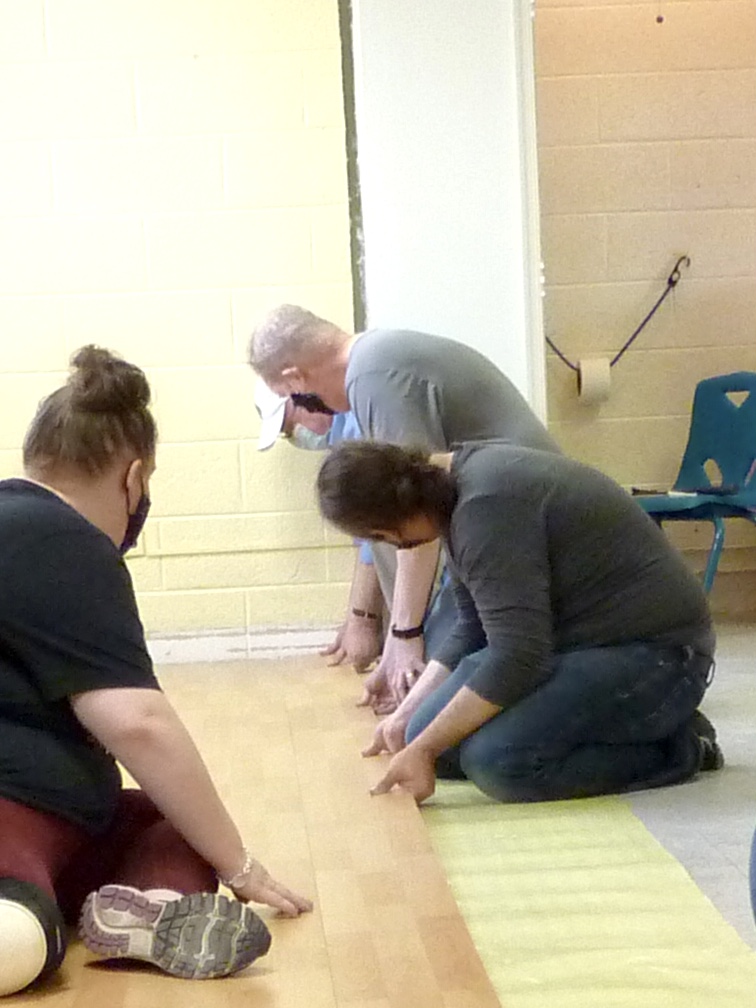 Installing floating floor tiles are the best answer. They require few tools and only basic skills. So we need VIM teams ready and able to come participate in this vital mission effort.
Floating floor materials have already been purchased and are on site. But donations to help defray their cost are needed to support this valuable community educational ministry at El Mesias.
Should the City have cause to close the preschool the unfortunate effects would ripple through Philadelphia. This is an urgent need for this small church and the children and families it serves. Please help.
Contact the Rev. Russell J. Atkinson, Eastern PA Conference VIM Coordinator at ratkinson@epaumc.org or 610-675-7187. Thank you!