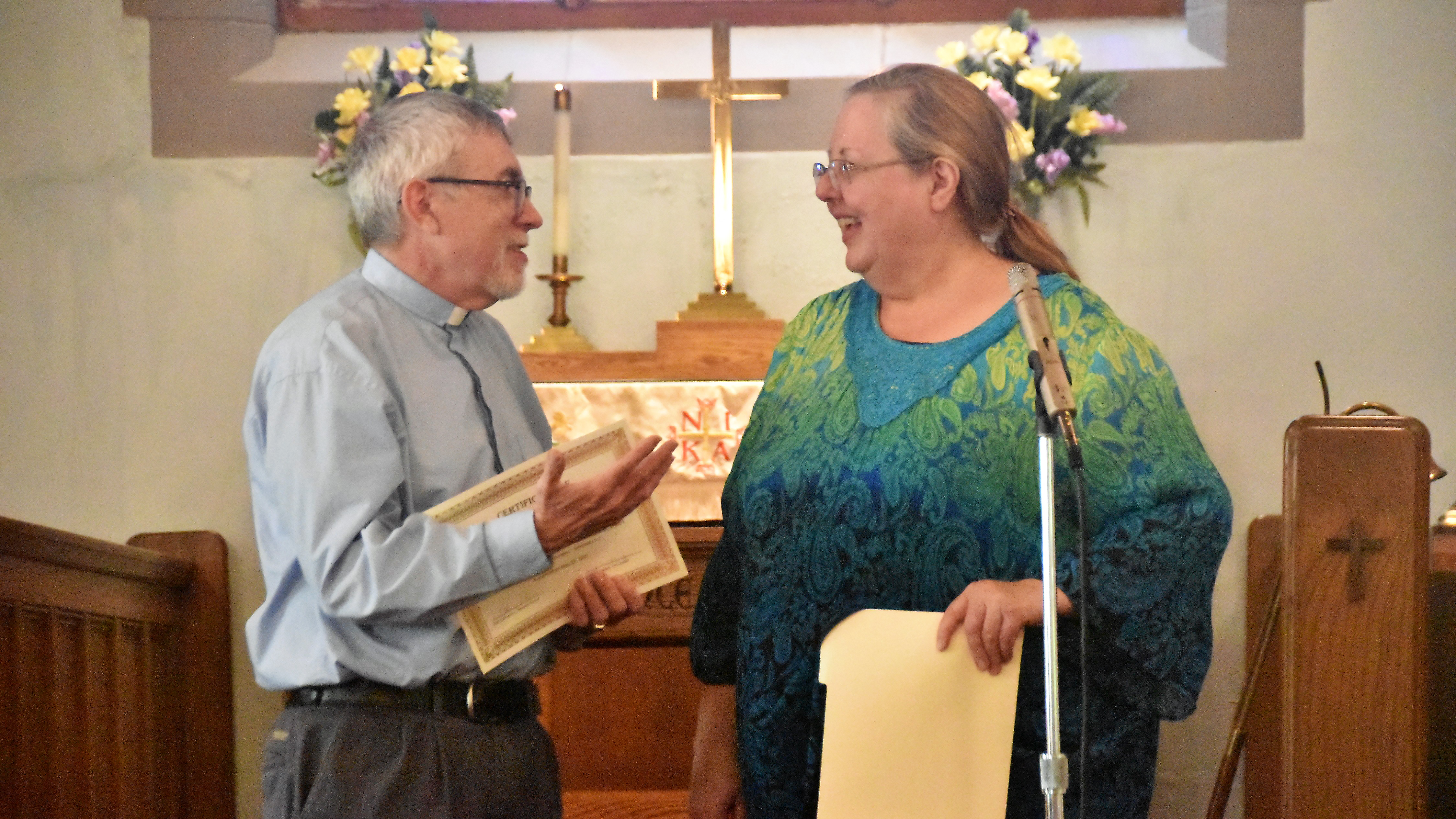 "Our hearts are full," announced the Rev. Catherine Bowers, in thanking partner churches and others for their support in the ongoing efforts of Otterbein UMC in Mont Clare to recover from Hurricane Ida-caused flood damages last September. "You have made it possible for us to continue to serve God and love and serve our neighbors in this community."
Bowers offered certificates of appreciation and words of deep gratitude to seven generously supportive United Methodist churches during Otterbein's Sunday afternoon service of thanksgiving May 22: Wayne, Lima, Phoenixville First, Valley Forge, St. Matthew's of Valley Forge, Charlestown and Evansburg. Each church donated funds and some sent volunteers to help in the recovery effort.
The service took place in historic Otterbein's lighted, upstairs sanctuary, long darkened by the church's lengthy power outage after the storm. The congregation joyously returned there to worship again on Easter Sunday, April 17, after worshipping with Evansburg UMC for months. Bowers, who retires in June, is the pastor of both churches.
While two levels have been mostly restored, the church's empty bottom floor still awaits restoration. That's where for decades it collected, donated and sold low-priced clothing and household items to help fund church and community ministries. The church's once-bustling Mission Closet, so beloved by members and neighbors, now sits poignantly dark with empty clothing racks, its stripped walls and floors still waiting to be recovered.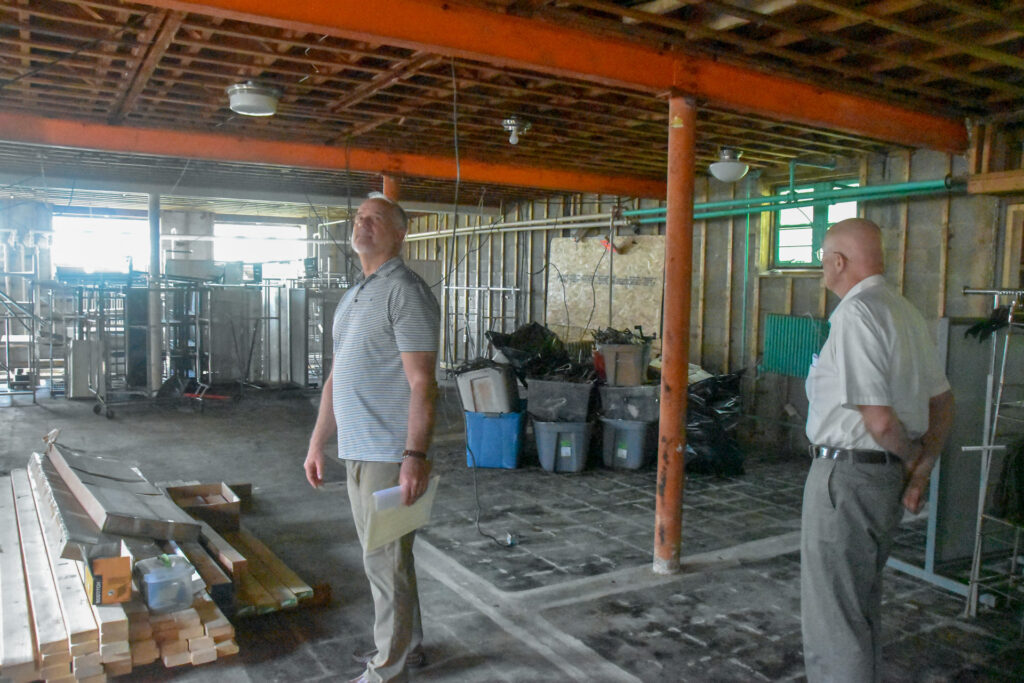 "We were bowled over by the generosity of these churches who gave and who showed up to help," said Bowers. "Wayne UMC called and asked, 'What do you need?' I told them we needed new floors, doors, nearly everything. They sent us checks and then called back and asked 'What else do you need?' They kept sending us checks. We were amazed. It all totaled over $20,000."
Lima UMC also gave over $20,000, while making Otterbein its February mission outreach project. "I think Wayne and Lima were in competition with each other and didn't know it," joked Bowers, who lauded the other mostly South District supportive churches also. She said some of those same churches had donated toward the $16,000 total recovery cost after Hurricane Agnes caused destructive flooding there 50 years ago.
She also recalled how the East District's Lighthouse Fellowship UMC in Glenside paid for delivery of a large dumpster to the church immediately after the Ida's floods struck the community. It was an essential, first-response resource for removing and discarding soaked items from the church and from homes. And she thanked members of the local fire and rescue team present at the service for their early rescue efforts also.
"All this caring outreach support was so welcome," she said. "We are a connectional church as United Methodists. We want to know what's going on with each other and try to help one another. It's really wonderful."
Bowers prayed for Otterbein's community, including many people "who are still displaced and unable to return to their homes, and those who are just returning but feeling financial stress, as well as physical and emotional health concerns."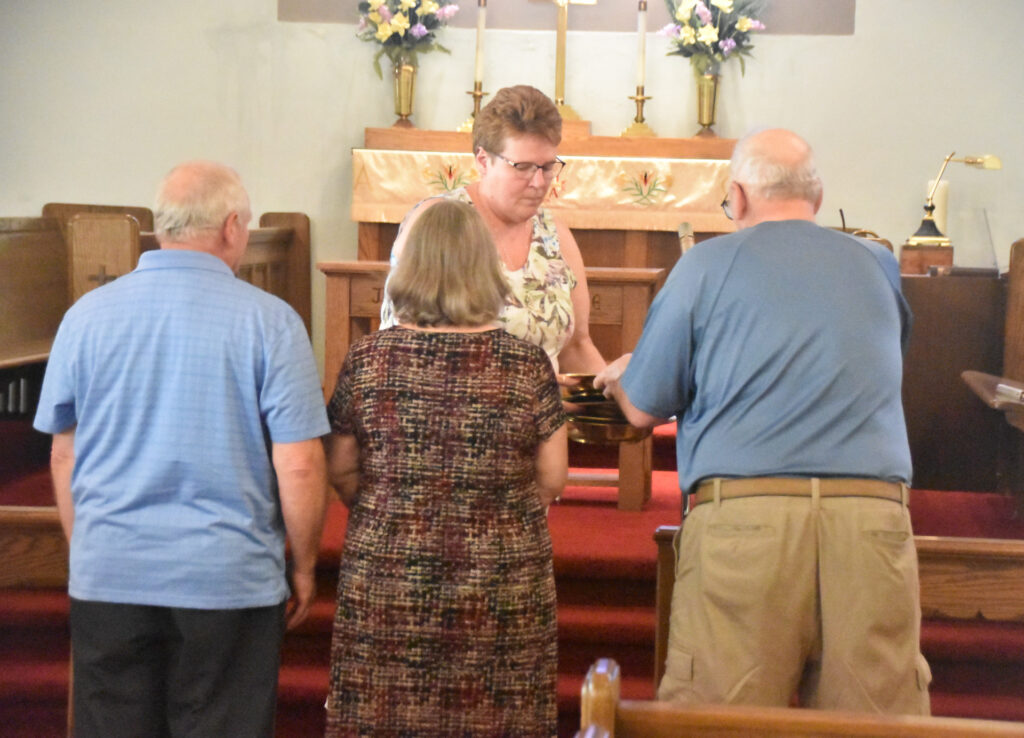 An offering was received to help continue recovery efforts. The church now has about $35,000 left to raise, with the total cost of its restoration projected at about $140,000.
The Eastern PA Conference's Project Restoration is helping flood victims repair and return to their homes and also access support services they need through its ongoing home repair and case management efforts. The project's team—director Denise Shelton, case manager the Rev. Allen Keller, and construction project manager Daniel Jeffers—attended Otterbein's celebration. Churches donating to Otterbein also have donated to Project Restoration.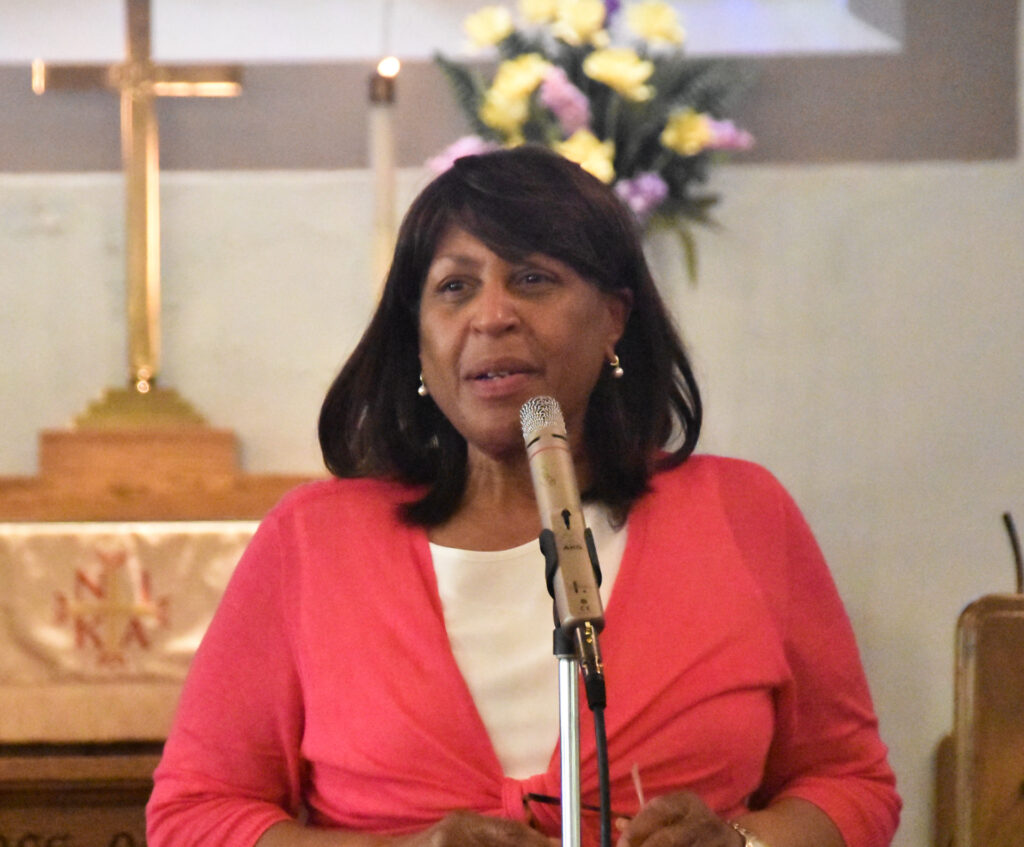 The Rev. Evelyn Kent-Clark, South District Superintendent, who has been supportive throughout the church's ordeal, also attended. She called Bowers "a superhero" for her constant leadership and determination to shepherd the church through this crisis. And she extolled the connectional support from other churches, while pledging her own continuing support.
"When something like this happens, we are never by ourselves; we have each other," she said. "We move together in the power of God, and God's grace gets us through every struggle, every challenge together."