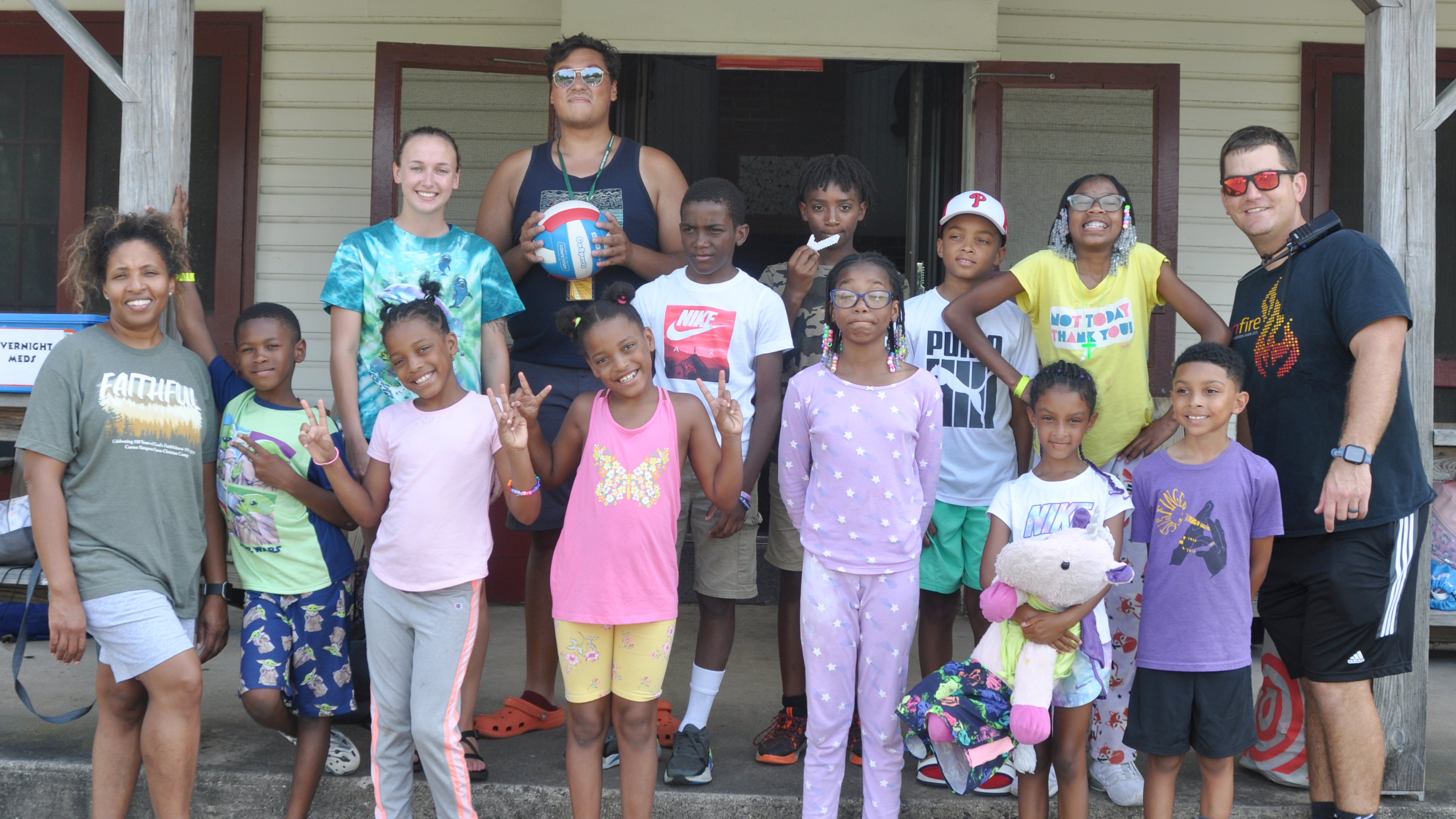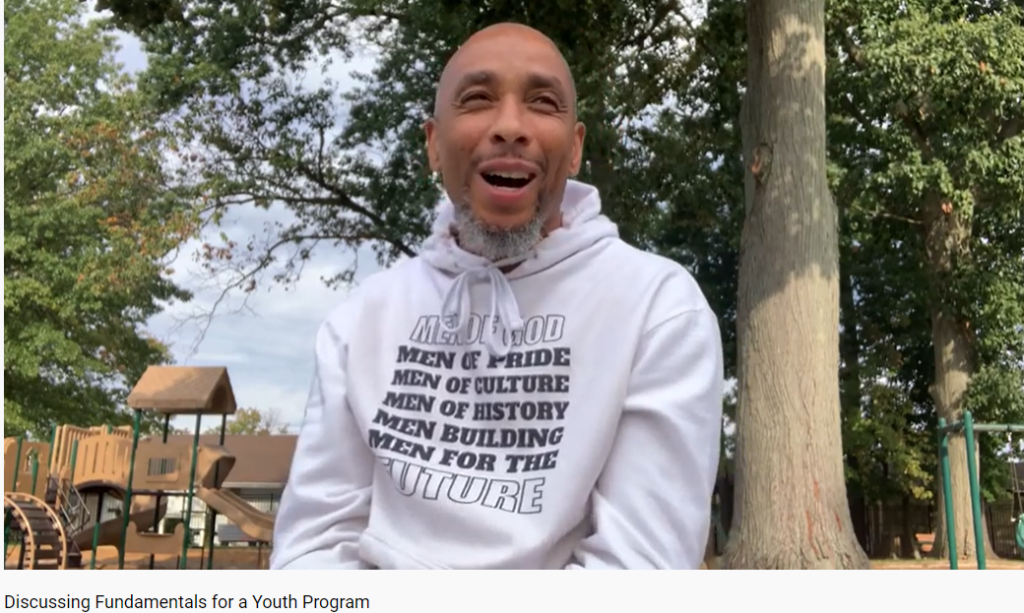 When Terry Bridges, Coordinator of Urban Ministries and pastor of Midtown Parish UMC, was looking for ideas to bolster his church's new youth ministry program, he turned to someone who works with young people a lot and knows them quite well: Jonathan Curtis, Director of Carson Simpson Farm Camp & Retreat Center in Hatboro.
Children enjoy learning and doing things under the guidance of trained camp counselors; but many complain that they don't have that same experience when they return to their homes and churches.
Bridges interviewed Curtis recently and wants to share the wisdom he gained "as a blessing to other churches." So, he recorded the interview on Zoom so we could post it to EPA's YouTube channel.
Their 35-minute talk ranged from finding activities and lessons that can capture and retain the interest of youth, to finding pathways into candid conversations, to meeting the challenge of working with middle-schoolers.
"My main philosophy is we want to make disciples of Christ," began Curtis, who worked with at-risk youth in his earlier teaching career. A key lesson a mentor taught him is, "There's always something new to try. And when you feel like you've hit a wall with one thing, then you need to think of something else, or try something else. And be ready for it to fail… then move on to the next thing. I think that has served me well in camp directing."

'Managing behavior starts with relationships'
"Managing behavior starts and ends with relationships," says Curtis. "Every behavior is motivated. And you're never going to figure out the real motivation unless you have the relationship right."
For most kids, receiving attention and feeling their views are heard and respected are big motivators, he explains. So is food. In fact, "food is currency," he says, when you want young people to learn and participate.
In the interview, Curtis highlights engaged leadership, lesson themes, good curriculum, the ability to play and the power of stories in teaching, especially stories about fallibility and grace to help the Bible come to life and feel relatable to young learners. He also emphasizes the effectiveness of games, citing several favorites: dodgeball; playdough; coloring; beaded "salvation bracelets"; and Legos.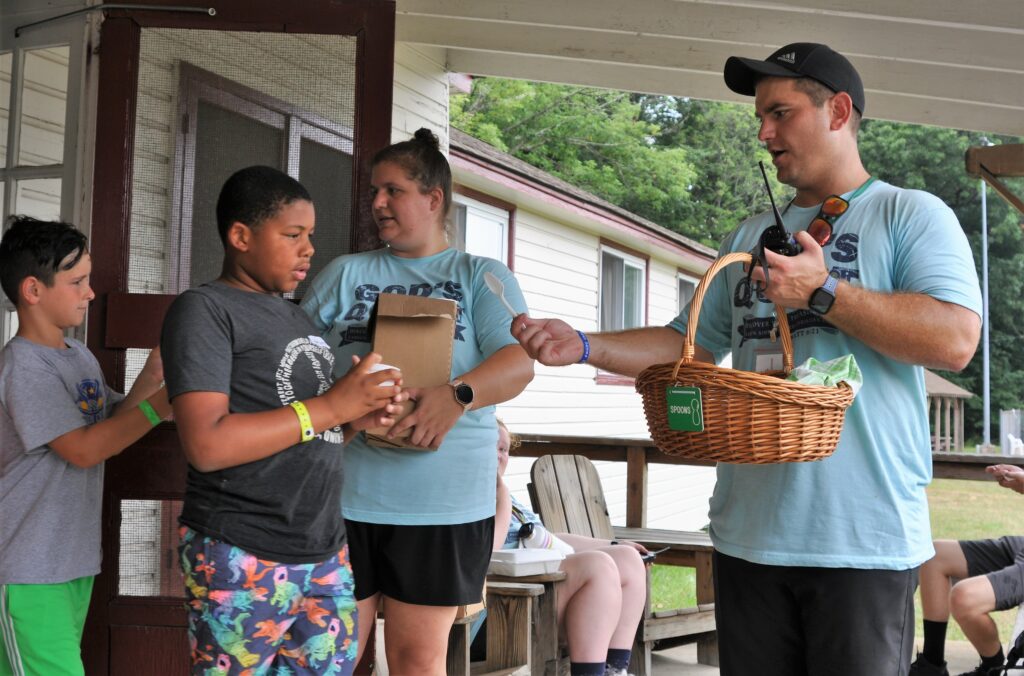 Curtis says he enjoys the challenge of teaching middle-schoolers, whom he likened to a bag of cats. "They're just all over the place; and you don't want to shake the bag because it can get crazy… They're trying to figure out who they are." They want to be treated more like adults, he says, but they don't want to do what's necessary "to get that treatment."
"It's easy for us to fall into the trap of saying, 'Well, you've got to give respect to get it.' And they will not understand. (But) as adults, we have to say, 'Well, I'm going to give you this respect regardless, because I love and I care about you. And I'm hoping that after you get to build a relationship with me, you will return that respect."
Watch Bridges' full interview with Curtis, and let us know what you think or if you have more wisdom to share. Also, enjoy photos of Carson Simpson Farm's 2022 Summer Camp.