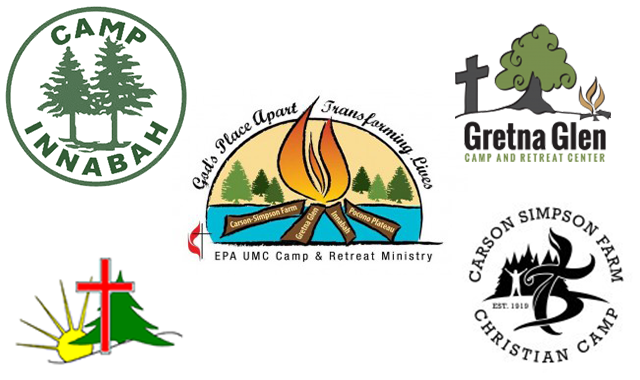 Friends,
Camp and Retreat Ministry is a vital ministry of the Eastern Pennsylvania Conference of the United Methodist Church and will continue to serve our churches during this challenging time. Our shared mission, Making Disciples of Jesus Christ for the Transformation of the World, continues to drive our work.
Our response to the recent outbreak of COVID-19 has necessitated a few changes in the way our work is done for the current moment. Here are some of the things we want you to know about your Camp and Retreat Ministry's response to this pandemic:
All four of our sites and the conference leadership are continuing to carefully watch the situation as it unfolds. Every day more information becomes available and guidelines for safe practices shift.
Our practices are informed by information coming from the CDC (Centers for Disease Control and Prevention) and other government and health officials.
We are excited to be continuing our plans for summer camp. At this time, there is not a need to make major program changes. But, we watch.
Any deposits or fees paid to our camps for future events are secure and fully refundable should it become necessary to change any programs.
Each site is in touch with our upcoming user groups to make changes if necessary.
Camp-sponsored events for the near future have been suspended and the participants notified.
Each camp's website will continue to have the latest information on updates and changes to our spring events.
As you pray for your families, churches, and communities through this health crisis, please keep Camp and Retreat Ministries, and all the other ministries, of our Annual Conference in your thoughts and prayers as well. The strength of our living Lord will bring us through together.
With you on the Journey,
Rev. Donald R. Keller, Chair
Camp & Retreat Ministries Board
EPA Annual Conference
Rev. Dr. Anita Powell, Executive Director
Connectional Ministries
EPA Annual Conference
[one_half]
Apryl Miller
Director
Gretna Glen Camp
Rev. Ron Schane
Director
Pocono Plateau Camp
[/one_half][one_half_last]
Michael Hyde
Director
Camp Innabah
Jonathan Curtis
Director
Carson-Simpson Farm
[/one_half_last]