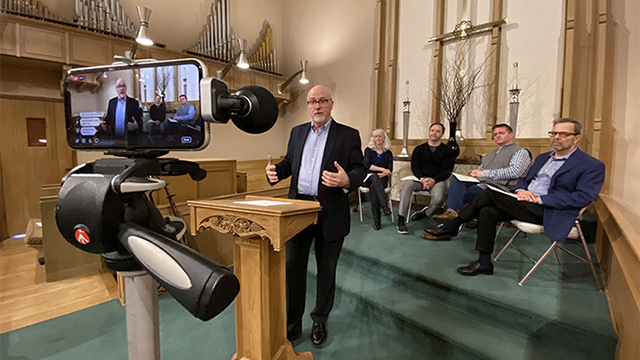 In a Zoom video-conference Thursday, March 19, at 10 AM, the Eastern PA Conference will offer church leaders how-to instructions for transporting worship from the sanctuary into the home…electronically.
The video/audio chat session is sponsored by the South District but open to everyone. It will be most timely, as all people are being urged to refrain from face-to-face interactions in groups of more than 10, due to the coronavirus pandemic sweeping across our nation. That stern advice includes worship and other church gatherings.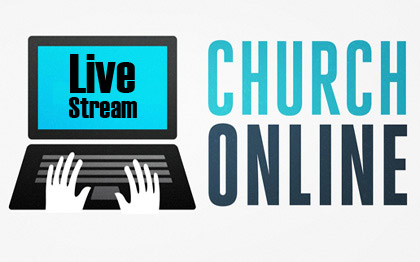 Six presentations are planned, lasting about 20 minutes each, which means the program may total about two hours. Six presenters are scheduled to lead sessions that include:
The use of live-streaming video and Zoom video-conferencing to provide worship to online audiences;
Online giving using Vanco, Paypal, Venmo and other options; and
Creative use of technology to communicate with people throughout the week.
The Rev. Dawn Taylor-Storm, South District Superintendent, and the Rev. Kevin Babcock, newly assigned as Director of Support Services for Churches, are arranging the live video instructional session and will host it. Babcock and the chosen presenters offer demonstrated expertise in using technology to advance the reach of a church's message and ministry beyond its walls.
"We are not sure if 10 will join us or 100, but we will be ready," said Taylor-Storm in a district announcement. There may be participants with little knowledge, she added; so presenters will "start with the basics and then expand from there."
The presenters and their topics are:
Kevin Farell: How to do Live-Streaming for Worship & More;
Rev. Tom Ebersole and Rev. Johnson Dodla: Using ZOOM for Worship, Bible Study and Small Groups;
Sheri Kentner: Setting up Online Giving—Vanco, Paypal, Venmo and More;
Rev. Amy Banka: Reaching People through Creative Use of Technology'
Rev. Lou Hornberger: Other Streaming Platforms and Tech Options
Join this important and valuable Zoom meeting at https://epaumc.zoom.us/j/823323539.
The Meeting ID is 823 323 539
Call in: +1 646 558 8656
Dial by your location–Find your local number: https://epaumc.zoom.us/u/adFHyq4Qru