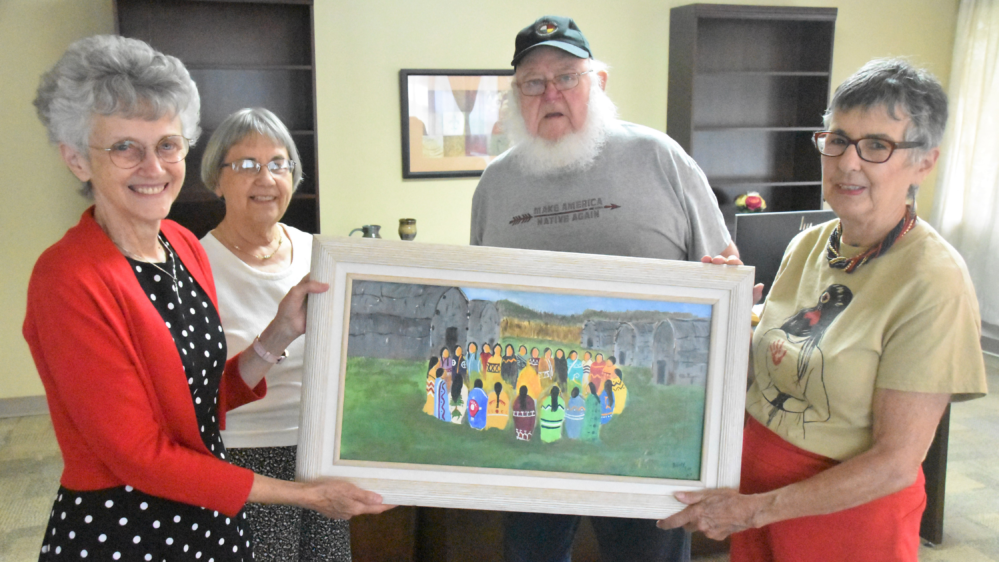 Join the big farewell fete on Zoom July 26, 6:30 PM
As she nears retirement at the end of August, Bishop Peggy Johnson and the Eastern PA Conference are saying their grateful goodbyes to one another. Aside from final guest-preaching invitations, she and conference staff exchanged gifts in late June. And several conference groups have since given her gifts and created new scholarships in her honor.
But the real farewell fete, with family members, friends and other attendees from around the conference and beyond, will happen online via Zoom on Monday, July 26, at 6:30 to 8 PM. Hundreds, including members of the Northeastern Jurisdiction College of Bishops, are expected to bid an appreciative adieu to the bishop after her 13 years of leadership among us.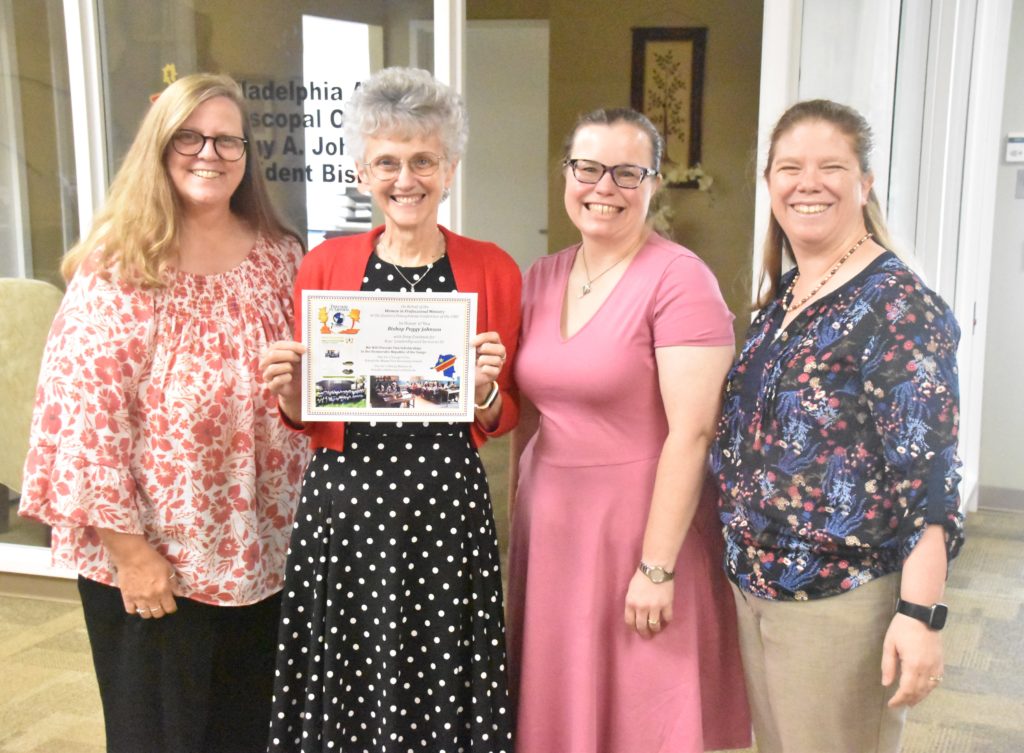 Those affectionate farewells have already been filling up an online Kudoboard, where members and friends are posting photos and messages of remembrance, gratitude and best wishes. After the party they will be converted into a hardcover book for her as a souvenir keepsake. Meanwhile, staff have converted collected photos into a colorful, uplifting, 7-minute slideshow tribute in images and music that will likely stir heartfelt reactions. And special performances, sentimental comments and other gifts will surely make the event indelibly memorable.
To attend the farewell fete webinar click on the Zoom link. Webinar ID: 966 9511 7530. Passcode: 891085. Or join by telephone: +1 646 558 8656.
Visit the online Kudoboard at Expressions of Gratitude from the Eastern PA Conference to read some messages and add your own note and/or a picture.