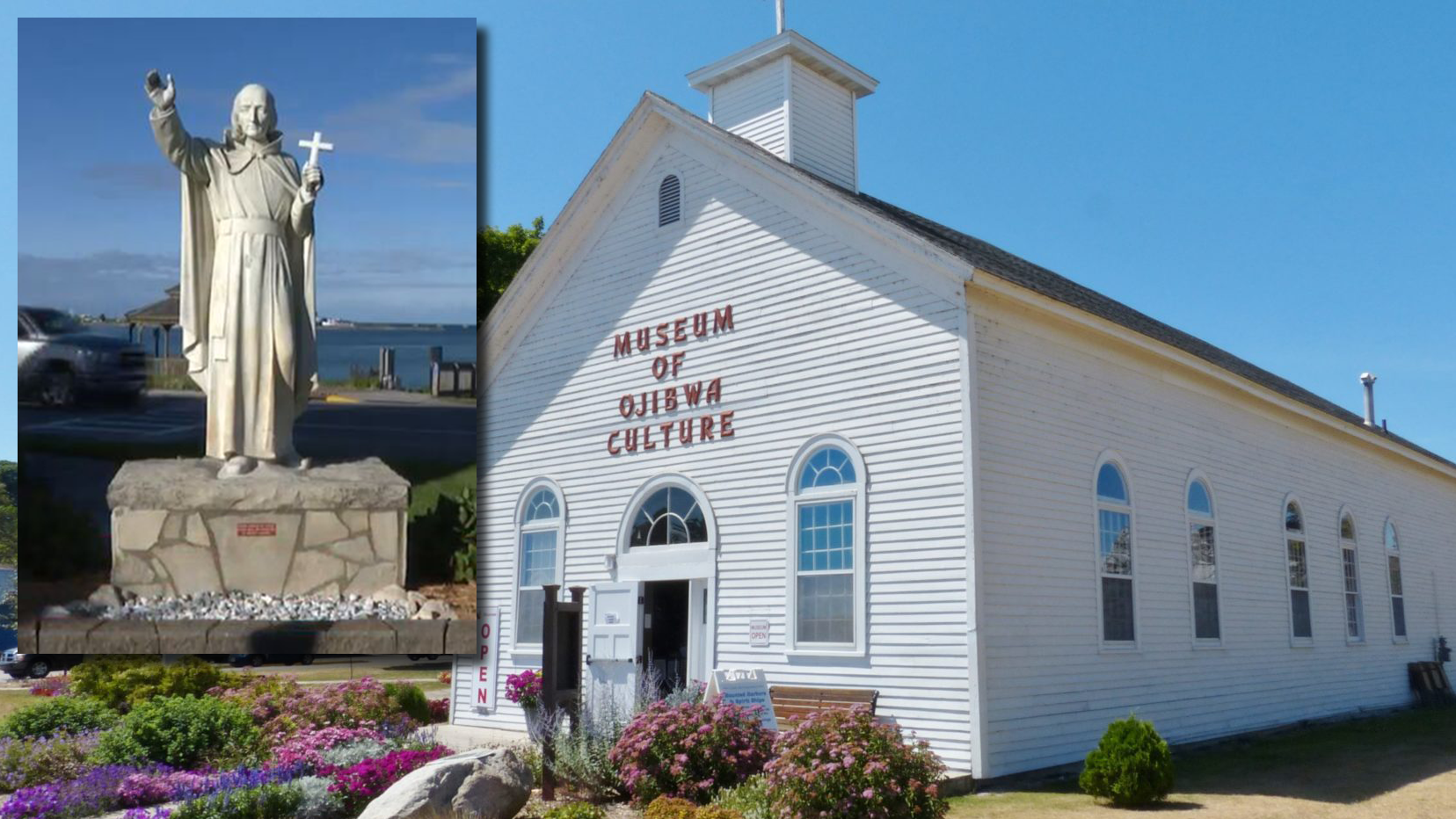 "The bones of Joseph, which the Israelites had brought up from Egypt, were buried at Shechem in the portion of ground that Jacob had bought…" Joshua 24:32
For me, it was always just a stopping point for a whitefish sandwich and a refreshing drink 13 hours into the 14-hour drive to see my wife Joan's parents in the UP (Upper Peninsula) of Michigan. For the indigenous peoples of that region, however, St. Ignace is sacred. It is the ancestral home of the Ojibwa nation, settlers of that beautiful, waterfront land more than 800 years ago.
In the late 17th century, shortly after the arrival of European folks, Father Jacques Marquette (a Jesuit missionary) founded a mission in St. Ignace to serve the needs of the indigenous peoples with whom the fur-trading business was expanding. Unlike some other evangelistic missions during the establishment of new settlers in America, this one was well-received. Father Marquette became appreciated and beloved among the Ojibwa community.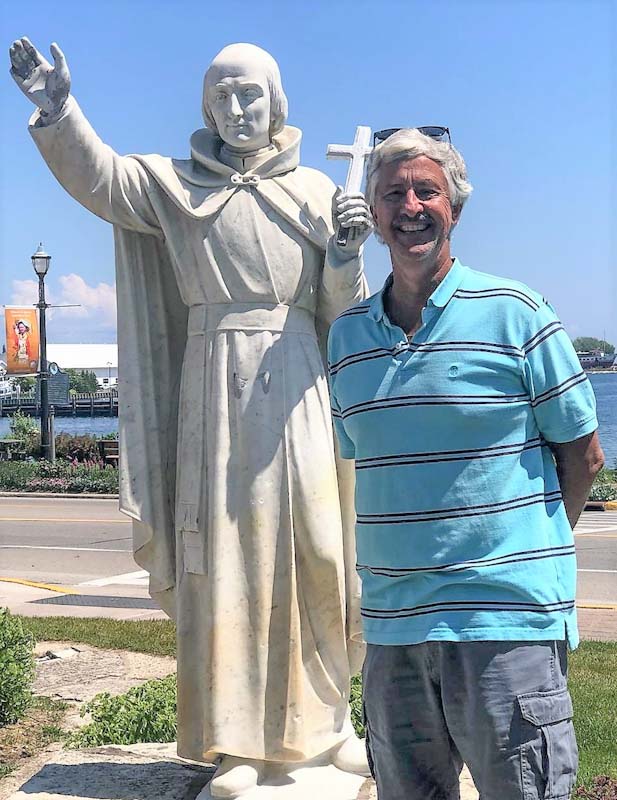 Father Marquette passed away before age 40. Initially he was buried in St. Ignace—a monument from the late 1880's marks his tomb. And yet, in a somewhat strange practice, apparently a few of his bones were gifted years ago to a priest located in what became Marquette University many miles away. The indigenous peoples of St. Ignace have always wished for their return.
On June 18 this year, their sacred dream was fulfilled. "This is a story of a circle that has come full-around," a staff member at the current museum said, "We've come to call it, 'The Return.'"
This reburial in St. Ignace was a significant event for the community because these are the sacred grounds where Father Marquette ministered to the native people, specifically the Huron, when he first arrived. And it was significant because the homecoming wishes of the surviving first peoples were respected and celebrated.
The reburial at the foot of the 18th century monument was feted with a traditional pipe (Anishinaabe) ceremony at dawn and healing events throughout the day. "We've had a lot of work to rebalance the world in which we're living," commented a volunteer. "And this is one small step."
Last month as Joan and I were passing through St. Ignace once again, we stopped at the Museum of Ojibwa Culture and allowed two native persons there to regale us joyfully with the hallowed events of June 18. As a traditionally-garbed Native woman named Francie teared up, so did I…sensing that something very right had occurred here, finally.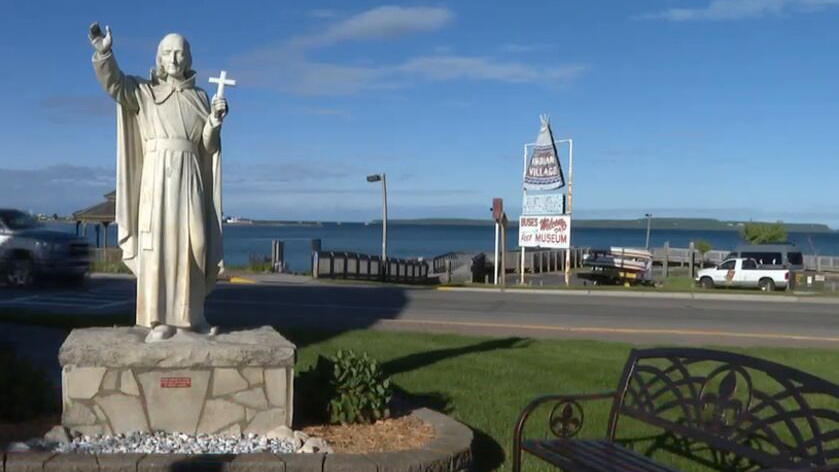 Clearly, all the work that led up to this return (after 150 years) is part of a bigger picture of healing and restoration of human relations. There is much yet to be done as together we attempt to rebalance the world of injustice and oppression in which we live. A final and permanent resting place for the bones of Father Marquette, at the request of his beneficiaries, is one satisfying accomplishment. And an enticement for many more.
A fuller historical perspective on this episode may be found in an article from Christian Century magazine, 6/1/22, "The Bones of Father Marquette." Also, read and watch the local ABC TV News June 20 report "Remains of key northern Michigan historical figure returned to St. Ignace."