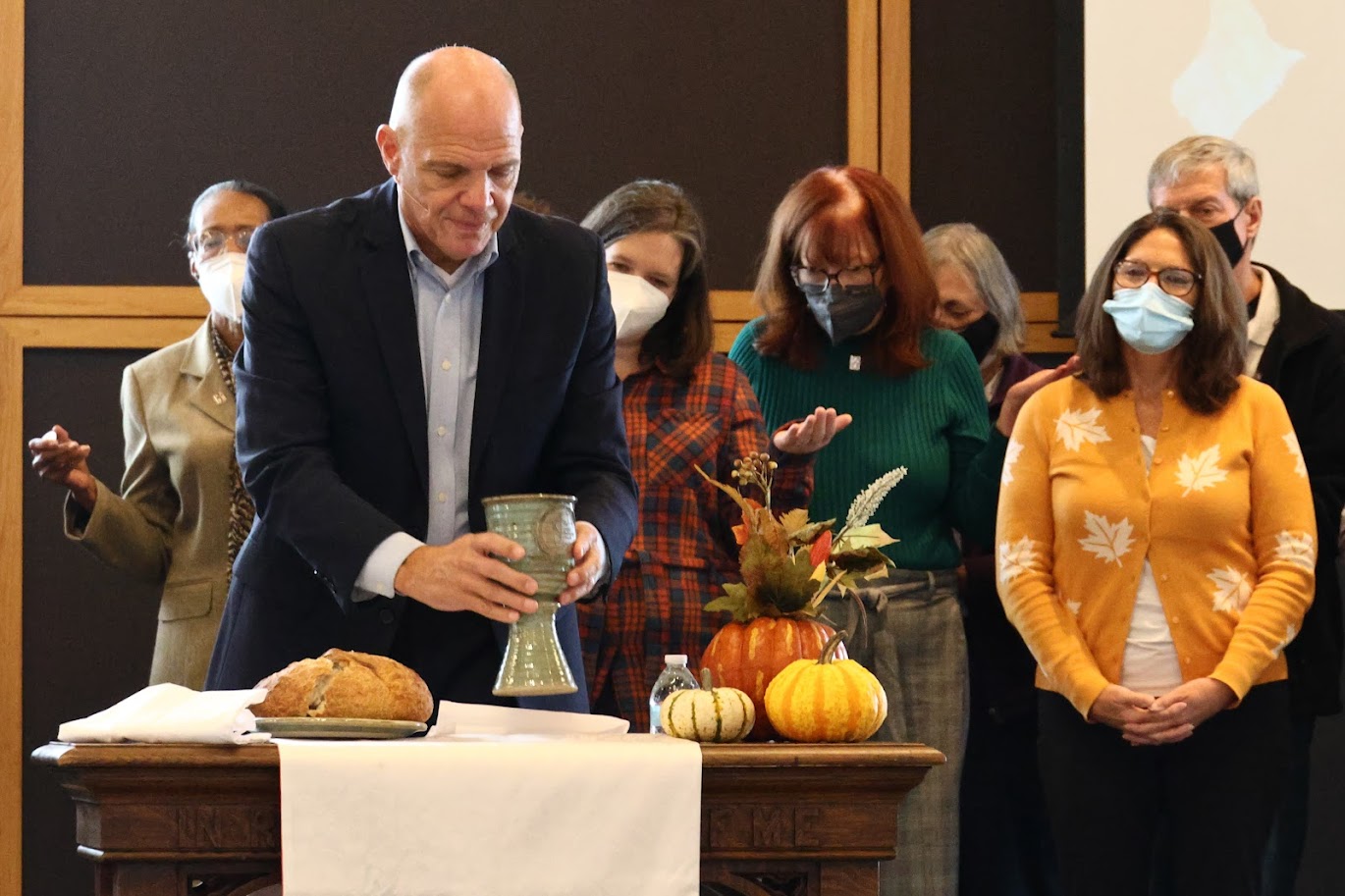 Dear Clergy Colleagues,
Thank you for taking the time to meet with me last week. I understand that everyone could not make it because of other commitments, and we missed you. It was a good time of worship and fellowship along with conversation. I wanted to follow up from our conversation.
In the poll, of the gathered clergy:
On a scale of 1-10, burnout among clergy was a 7.
On a scale of 1-10, stress among clergy was an 8.
The primary stressors were:
General decline of the church – 94%
People not coming back after the pandemic – 81%
Disaffiliation – 72%
Congregational finances – 71%
Conflict in the congregation – 54%
These are very challenging, even hard times for clergy leading congregations and ministries. You indicated that it would be helpful for clergy to meet more in person for worship, fellowship, and connection. The cabinet is committed to working with you on this. Retired clergy indicated they would like to help and support during this time. We will be inviting retirees to share in what areas they can assist during this time. Pastors serving congregations would like some time for renewal. Any clergy seeking renewal leave should write to your superintendent. We will work with you.
The cabinet and I care deeply about you, and we know you have been through a challenging season. Your leadership has been instrumental in leading through these challenging times, and we are grateful for all you are doing.
Regarding people coming back and worship attendance, let us continue to share together what we are learning, and you are not alone in this. Eighty percent of our congregations are experiencing what you are experiencing.
Regarding disaffiliation, the clergy have been cooperative and collegial. We began with more than 25 churches seeking disaffiliation. After considering various options, including covenants, there are 11 churches that are proceeding with the disaffiliation process. By mid-December, all voting will be concluded with disaffiliation, and we will keep you updated about the number of churches who vote to disaffiliate. Please continue to pray for the guides, the pastors and the 11 congregations that are discerning their future with The United Methodist Church.
Regarding conflict, we have a trained person to work with you and the congregation to resolve conflict. Contact your superintendent for this support.
I also encourage you to be gentle with yourself right now. You are being called on to lead in new ways, progress will be slower, change will be harder and there will be different needs. But there is a door and light ahead that will open to new and renewed possibilities for you and your leadership. It may not be the same as the past, or what we expected, but God has a future for you and the church. The cabinet and I pledge to walk with you through this season.
Thank you for joining with me in conversation. My soul was renewed through the worship, and your witness and commitment gave me hope. Thank you.
Keep the faith!
John 
Bishop John Schol
The United Methodists of
Eastern Pennsylvania & Greater New Jersey
BishopJohnSchol@epaumc.church |484-474-0939
BishopJohnSchol@gnjumc.org | 732-359-1010
Equipping transformational leaders for 
New Disciples | Vital Congregations | Transformed World